Zone Espace Naturel brings Finnish zen to the French region
Zone Espace Naturel brings Finnish zen and well-being to the French region of Grand Est
Z.E.N., Zone Espace Naturel, is located in Hambach in the Lorraine district of the Grand Est region, and more specifically in the district of Sarreguemines. Above all, the company sells Kirami Finnish tubs and saunas.
Zone Espace Naturel's owner is Eric Gross, a proficient entrepreneur.
 – In 2019, after approximately 15 years of managing an exterior landscaping company, I decided to sell my first company and to develop this new brand in an effort to allow people to discover the Finnish well-being. No one could believe it, neither the investors nor those in my entourage. Finnish tubs were almost unknown in France and even less so in the East. Yet having taken these small steps the path now lies ahead.  
These days, Nordic tubs are becoming very popular and are much in demand, since they suit the region perfectly and allow you to enjoy the four seasons to the full.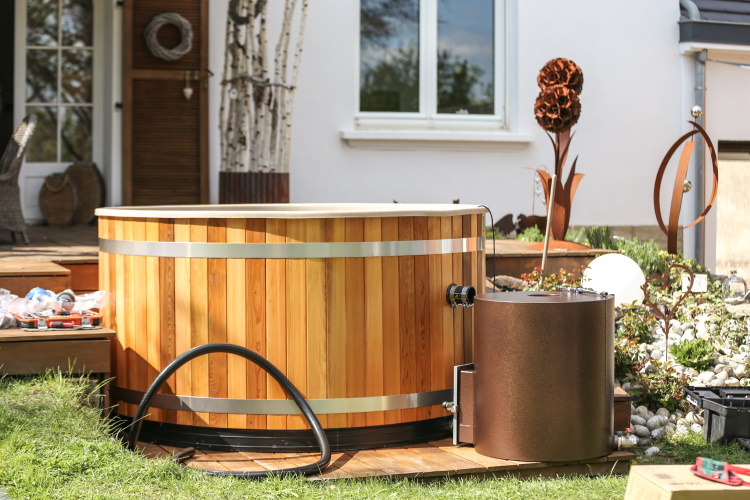 Kirami meets the needs
Eric describes his customers as people who consider the environment and economic factors. They appreciate the fact the product requires no electricity, is simple, efficient and quick to use, and is durable due to the quality of the materials used in its production. Kirami tubs are just the thing.
– I soon decided on the Kirami brand because, when you see them, the products simply speak for themselves. They reflect quality, and there is also a willingness to please the customer with a commercial service.
The best-selling product is the FAMILY L tub which measures 2m across. 
– Its popularity is due to the fact it serves as a micro-swimming pool.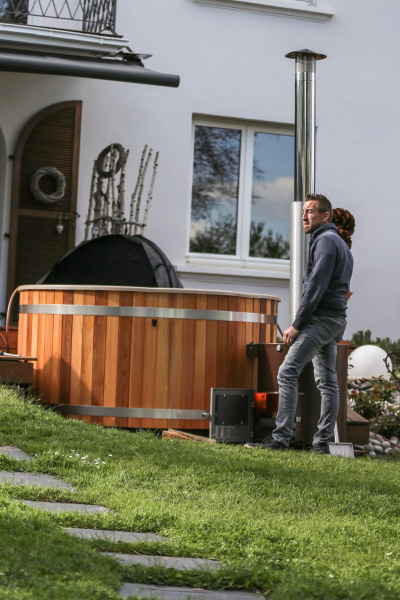 Sales via the showroom and online
Zone Espace Naturel's ambition is to allow even more people to discover the practical benefits of Finish tubs and saunas.
– A cosy opportunity for bathers to chat, the benefits of hot or cold water and enjoyment of nature; those are our key principles. We don't believe in selling hot air. Nature gives us exactly what we need – so let's simply enjoy it!
Zone Espace Naturel tends to show off its tubs at the Bio & Bien-être shows and fairs, but has recently opened a showroom at Sarreguemines. 
– Our company took a blow during the hygienic crisis, which caused fairs to be cancelled, but we have bounced back and repositioned ourselves. We have invested in the digital market with a website, as well as developing our  communication via Facebook. With these measures our sales have taken off.
Lorraine, beautiful regions all around
The Lorraine region adjoins Germany and the Alsace region. It is an area where we get a mix of cold spells and beautiful sunny days.
– Our countryside is varied and situated at a height of around 300 m. Walkers and cyclists love our local area with its range of flat and hilly paths, ponds, lakes and irrigation channels, providing both tranquillity and diversity. 
Above all, Eric is proud of the region's gastronomy. The geographic location gives the opportunity to benefit from all the delicious goodies within a range of 100 km. For example, in the winter the German Christmas markets just 30 km away in Sarrebrücken with their irreducible and giant BBQ sausages and other meat delicacies. 
– In the same season and only a 1-hour drive to the east, there are the most beautiful and famous Christmas markets of Strasburg, Riquewihr and Kaysersberg, and the full palette of Alsace gastronomy: sauerkraut, bredeles biscuits, pretzels, Alsace flammekueche, and white wine served hot or cold. And let's not forget the Vosges where you can ski while sampling the local specialities. Also, 1 hour westwards, there are the towns of Metz and Nancy, famous for their mirabelle plums, delicious in tarts, savoury dishes and liqueur, in addition to the traditional quiche Lorraine. 
– We are so lucky to live at the centre of all these beautiful regions which are soon certain to enjoy a change of scenery!
Eric Gross
Zone Espace Naturel
32A, rue principale
57910 HAMBACH
France
 
Homepage - Zone Espace Naturel
Contact Zone Espace Naturel by email