How to pick a hot tub?
In order to make the right choice, you need to know where you will place you hot tub, at home in your garden? In a summer cottage? Even more important, who will be the main user? Everything else is just a question of taste.
At Home
When installing a hot tub at home, it usually means that you will make a regular use of it. In that case it is important to choose a powerful stove to warm the water rapidly. You have also the possibility to choose composite panels as outer material which do not require any maintenance and can be washed easily. On the top of it, you could install a filter system and use chemicals like chlorine or active oxygen to clean and keep the water for a long time.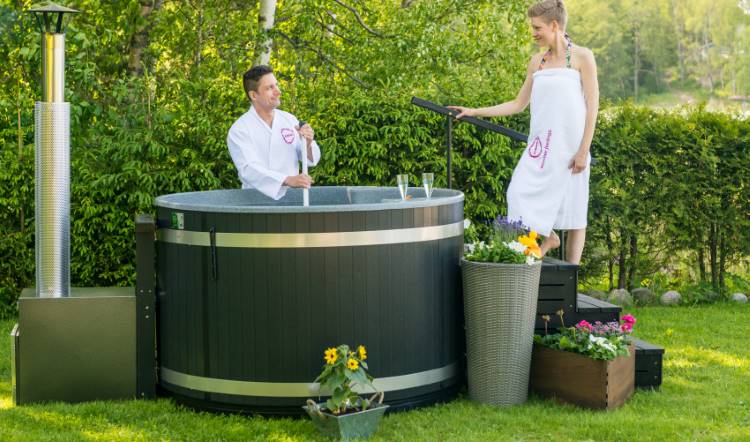 In a summer cottage
When you are installing your hot tub at your summer cottage place then you will use it mainly when you are on holidays or on weekends. It usually means that you are not in hurry. In that case you might not need a filtration system if you use your hot tub only occasionally. You can renew the water regularly and reuse it to water the plants and flowers.
Chemicals help to keep the water clean for a longer time. There are two kinds of product, the one's made from active oxygen and the one's made from chlorine. The first one, with active oxygen, is smoother and will be more suitable for a family with children. The other one with chlorine is more efficient but it requires to be more careful with the dosage. Ask your closest retailer for more information.

At the summer cottage, we always try to keep in mind what is the best for the environment and we try to remain close to the nature. This is the perfect for Kirami's hot tubs dressed with our beautiful wooden panels.
Number of user is important to know
If you have a big family, you might need a bigger hot tub like our L size (200cm) or our new Grandy. If the users are elderly people or a family with small children, then you can orientate your choice on our Family hot tub with an inner step.
Look, accessories, origin?
You make the right choice when choosing a hot tub made in Finland. You can be sure of its great quality. Kirami's hot tubs are made to last and resist the most demanding climates. We have selected the best materials to create our hot tubs.

When you are ordering a hot tub with us, you can decide the materials you wish to have, the inside colours or the possibility to add Led lights. Here, you can see the different accessories we have at your disposal.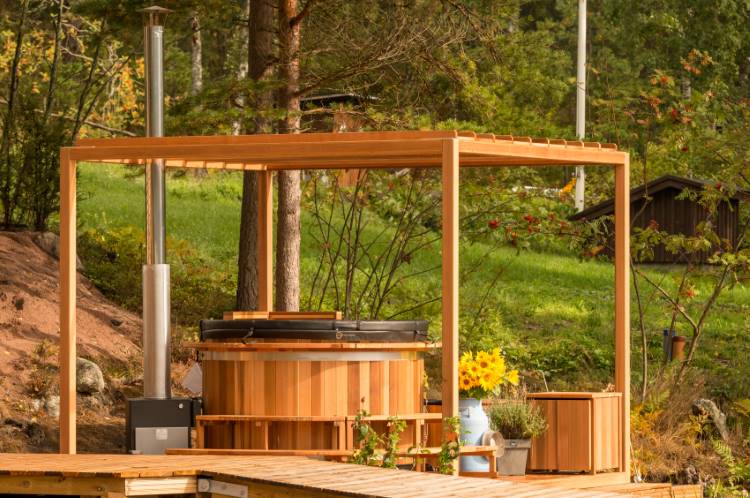 You wish to see how a hot tub will look in your garden?

Kirami made an app which is allowing you to build your hot tub and see the result in your garden with the help of your phone camera.

Download the app here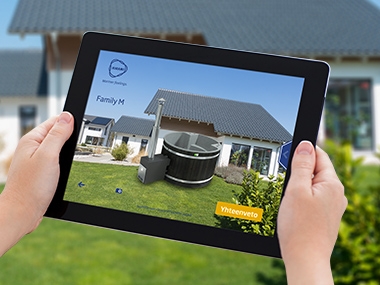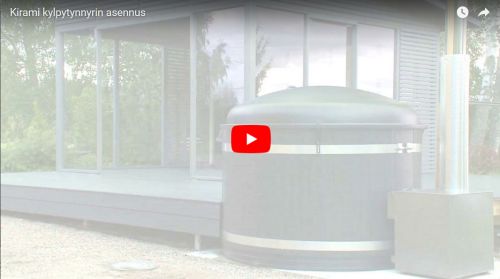 Kind regards,
Kalle Pakkala