Valtteri Bottas enjoys the Kirami FinVision sauna
Customer story: Valtteri Bottas 02/2022
 Jerry Andre
I made it "Valtteri Bottas' sauna experience: first in front of a million audience on Netflix, now in a Kirami FinVision-sauna".
The F1 driver Valtteri Bottas, who has lived in Monaco since 2013, cherishes Finnish values in his everyday life. Valtteri, who confesses to being a sauna lover, can now enjoy sauna bathing not only in Finland, but also abroad in his Kirami FinVision -sauna. The Formula One star, who has grown into the sauna culture from childhood, says that he goes to the sauna every time he is home. 
"In Finland I go to the sauna every day. Ever since I got a sauna here close to Monaco, I've also gone to the sauna every day, usually in the evening or the afternoon. Sauna bathing is a big part of Finland, and something I've missed in Monaco," Valtteri says.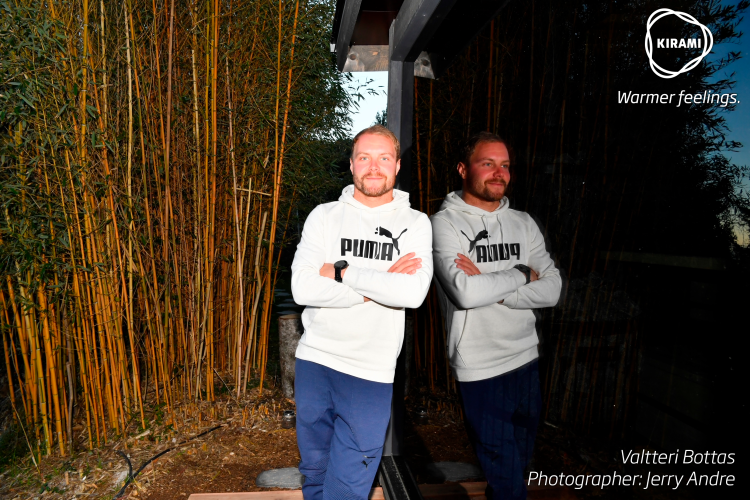 The F1 season is long, and every year it takes Valtteri to more than twenty different countries. In fact, he only spends roughly a hundred days per year at his home in Monaco, but it is still in a good location considering the races he drives in Europe in particular. One of the most highly anticipated weekends in the F1 calendar is also raced on the street track in Monaco.
"I've liked it here. The climate is really nice, and the opportunities to do sports are excellent." 
Valtteri placed the Kirami FinVision -sauna in his holiday home, a short drive away from Monaco. Choosing the location was easy.
"It would be pretty much impossible to put a sauna anywhere in Monaco, but there was enough space for an outdoor sauna at the holiday home. It's at an altitude of a bit over 500 metres, and it has a nice view both over Monaco as well as the other side of the mountains. The appearance of the sauna suits the nature around it. For me personally, the whole front of the sauna being made of glass is a big plus. Now I've got an amazing sea view that's nice to look at through the sauna window.".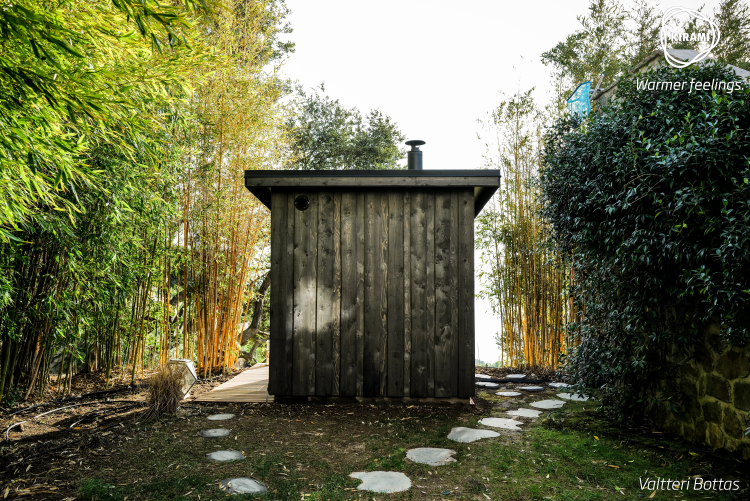 Ecological sauna bathing relaxes the muscles
Valtteri, who has also bathed in the sauna amidst the Finnish scenery in the Drive to Survive series by Netflix, values the Finnish origin of the sauna highly. He picked the Kirami FinVision -sauna precisely because it was Finnish and had Harvia's Legend heater. 
"I've also got a Harvia heater at the cottage in Finland. It's been really great and it gives the best heat for bathing. I've noticed that the Legend is very economical. It doesn't need as much wood, and all of the heat is used effectively. I'm interested in environmental issues, and if I can do anything myself to help the environment, I definitely always pick the green option. I think Harvia's Legend was the right choice."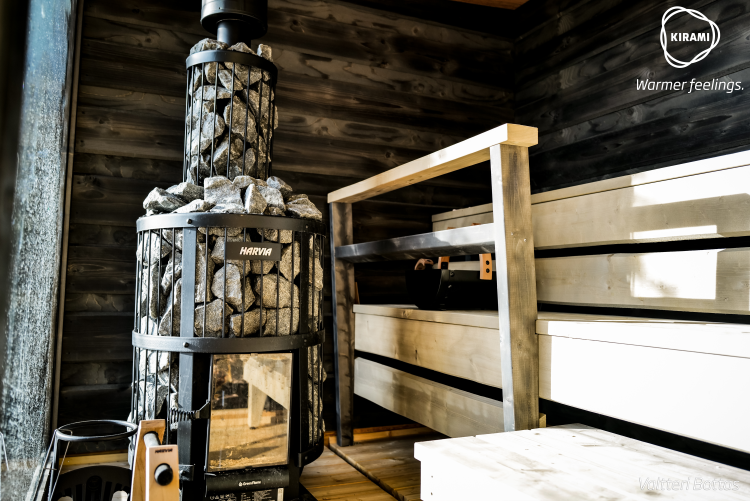 Sauna bathing has a lot of health benefits, and Valtteri takes full advantage of them. He thinks that heat is an excellent addition to the training of an athlete.
"As for me, I personally feel that it relaxes my muscles. For example, if I've done a hard gym training session, I can warm up and soften my muscles afterwards pretty easily in the sauna. Going to the sauna is also an effective way to do heat training for endurance sports. If you extend your normal time in the sauna a bit and go outside your comfort zone, that's useful for increasing the size of your red blood cells. My girlfriend also uses the sauna sometimes for training when she tries to improve her ability to withstand heat with extended sauna sessions." 
 Going to the sauna is different abroad
"On racing trips, I sometimes go to the sauna at the hotel, if it's a good one. Unfortunately, the quality of the saunas is not always what I'm used to, even though I stay at good hotels."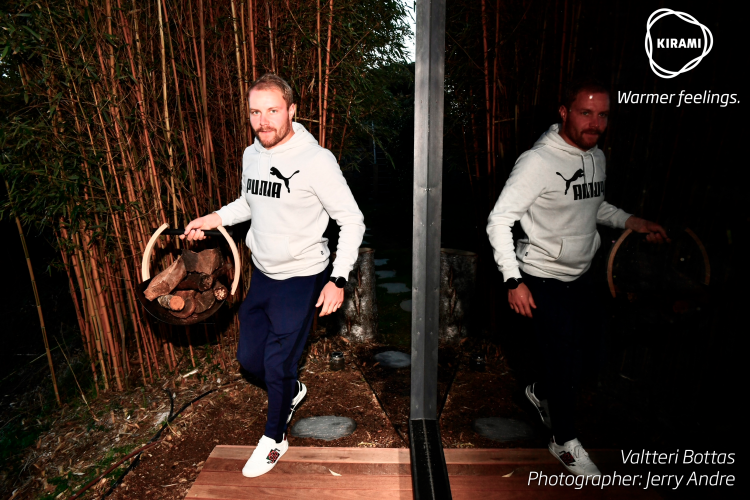 In Valtteri's opinion, the sauna culture is very different in Finland and France.
"France doesn't really have a sauna culture, or at least I don't have any experience with it myself. Most of the saunas I've seen around here are usually Scandinavian saunas. Of course, some hotels may have steam baths, but it's pretty rare. Going to the sauna is a lot more popular in Finland, but it may become more common in France, too, when people start to understand what sauna bathing is all about and learn about its benefits." 
Because the conditions abroad are different, Valtteri has had to be creative to get the perfect sauna experience.
"I've now turned the heating off in my swimming pool on purpose to get something that feels a bit like ice swimming. A refreshing plunge in the cool water feels great. In Finland, there's usually a lake nearby, but here we've got the pool," Valtteri says.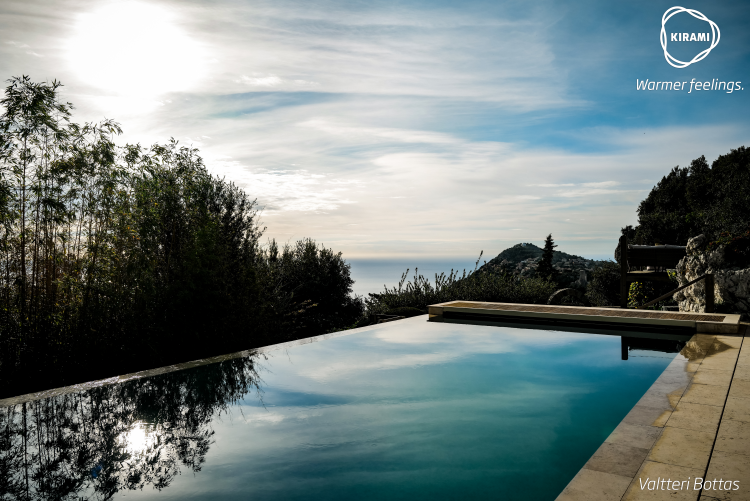 Kirami's products crown the sauna experience
Valtteri has added the finishing touches to his sauna experience with Kirami's sauna and bathing accessories. 
"The bathrobes, towels, pails and the rest are really high-quality stuff. The quality of the rest of the bathing products by Kirami and Harvia has also been great."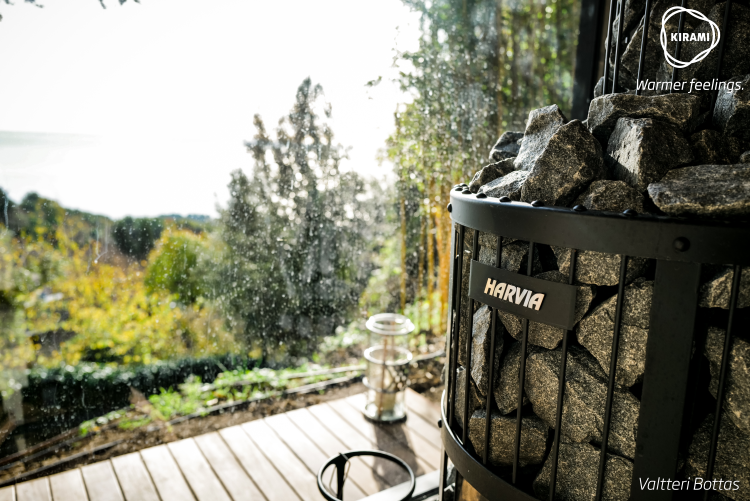 All in all, Valtteri only has good things to say about Kirami's and Harvia's products.
"You can get a really soft heat with the heater, and it's easy to adjust it yourself. If you like a more humid heat, you only need to use less wood for heating. Then if you want a hotter, dryer heat, you can heat the sauna for longer. I've been really happy with the Kirami FinVision -sauna."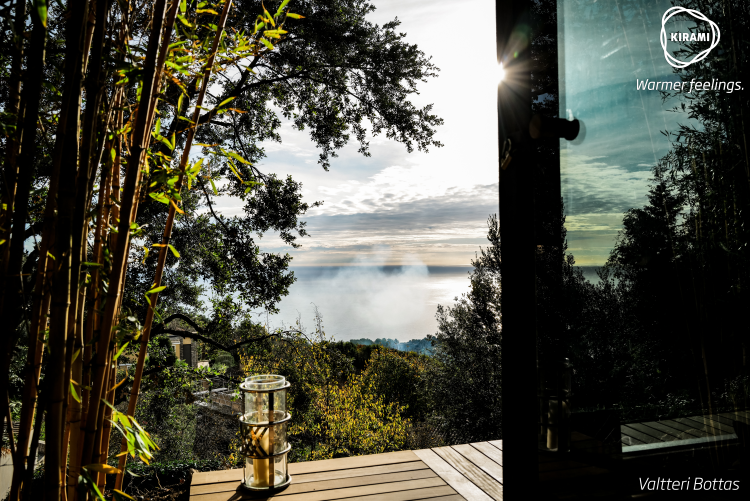 Relaxing towards the next season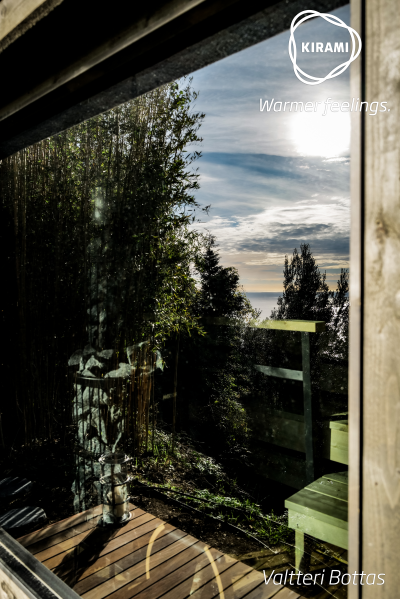 A successful F1 season has now been completed, and the next adventure is waiting for Valtteri in the Alfa Romeo team. In the meanwhile, Valtteri has time to enjoy a moment bathing in the sauna, and he encourages others to do likewise. 
"I'm sending lots of greetings to all readers. Remember to go to the sauna every day, it's good for both your mind and body."