Europe wants to know more about saunas
Photo: Wood Fired Hot Tubs by The Log Company 
Europeans are interested in Finnish sauna culture
Finland and the sauna are an inseparable pair, and according to the Finnish Sauna Society, there are more than three million saunas in Finland. Kirami's modern FinVision sauna is doing its part in introducing Finnish sauna culture to the world. The sauna is an interesting mix of something new and something traditional, and it has garnered interest all around Europe.
Bathing in a sauna has many beneficial effects, but it is also associated with old Finnish mysticism. That is why people want to learn more about saunas.
"Bathing in a sauna promotes physical well-being, because the heat relaxes tense and sore muscles. Sauna bathing also purifies the skin and improves quality of sleep, as long as you remember not to bathe directly before you go to bed. Finns have enjoyed their saunas for centuries, and it is my pleasure to now promote the joy of sauna bathing to the people of Europe," says Taina Hujo-Oittinen from Kirami exports.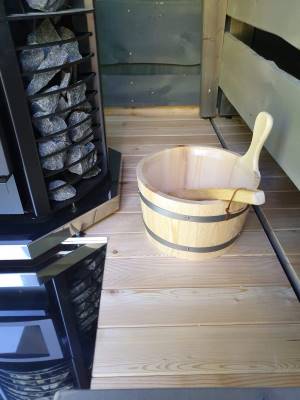 "You can throw water onto the sauna heater"
For Finns, bathing in a sauna and everything that goes along with it are a given, but you do encounter a variety of misconceptions outside Finland.
" One of the most common questions my customers have abroad is whether you can throw water onto the heater in the FinVision sauna. The second thing people wonder about is whether you can actually bathe in the sauna. You can feel free to use water in the FinVision sauna to wash yourself and splash over the benches after you have finished, as in any Finnish sauna."
The temperature at which people heat their saunas varies dramatically between Finland and the rest of Europe.
" Many people think Finns are a bit mad to consider 80 degrees Celcius a good temperature to heat the sauna," Hujo-Oittinen says.
Sauna relaxes you and calms you down
In Finland, people often bathe naked in the sauna. Saunas are for calming yourself down. Flashing lights or music are not part of Finnish sauna culture.
"For Finns, there is something sacred about bathing in the sauna. There, you can wash yourself, enjoy the peace and quiet, and forget about the stress of the day." Using a sauna whisk made out of birch twigs is just one of many Finnish sauna traditions. Whisking yourself with the twigs leaves your skin soft and refreshed.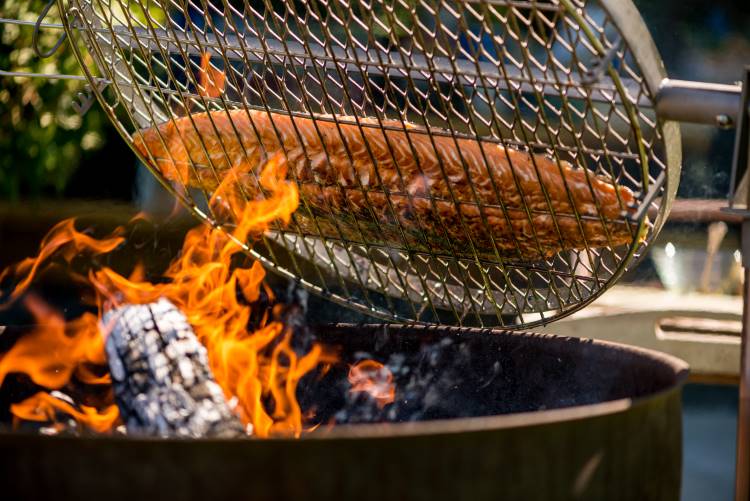 You should remember to drink water after bathing in the sauna. Sometimes you also get hungry while you're bathing. The Kirami Roasty Boss barbecue  is ideal for quickly heating delicious sausages for the entire party.
You can't beat the combination of a sauna and a hot tub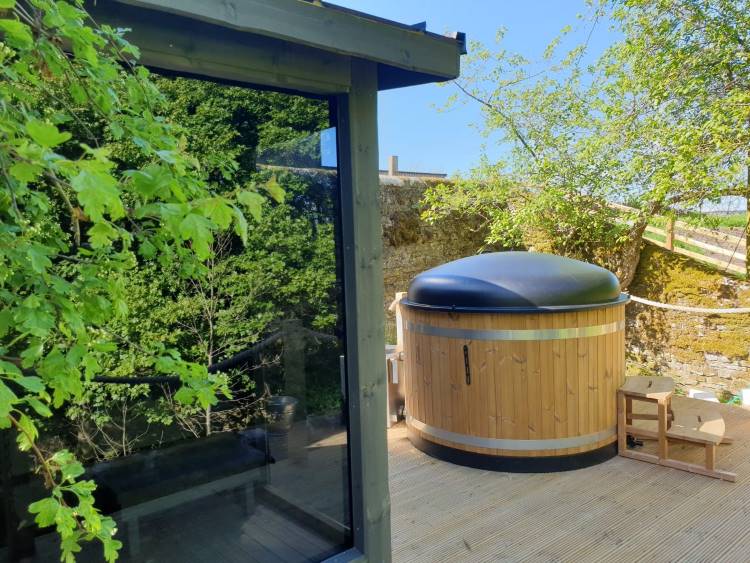 Today, many feel hot tubs are also a part of sauna culture. Slipping into the hot tub and back to the sauna every now and then makes for a very pleasant experience.
"The hot tub is a similar way of relaxing as the sauna. They both offer you the chance to find some peace and quiet immersed in nature." Much like the sauna, hot tubs also have their own traditions and relaxed bathing rules. You should always have something to drink in the hot tub, and you cannot compromise on a happy disposition.
A modern but traditional sauna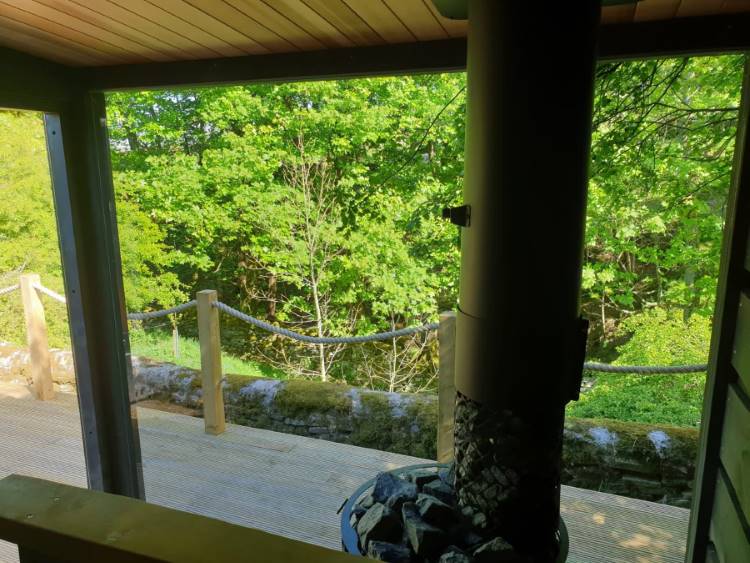 The appearance of the FinVision sauna is modern and rustic at the same time, which means that it is suited to many kinds of environments.
"Just like Kirami hot tubs, the sauna is also finished to a T. The entire front wall of the sauna is made of glass, which allows you to admire the view."
The FinVision sauna is ideal for customers around Europe, because the buyer does not need to be a sauna expert. The sauna is delivered assembled, only the roof, heater, heater stones and flue need to be installed. Thanks to clear instructions, you do not need to know the ins and outs of saunas to manage the task.
Sauna bathing is an everyday occurrence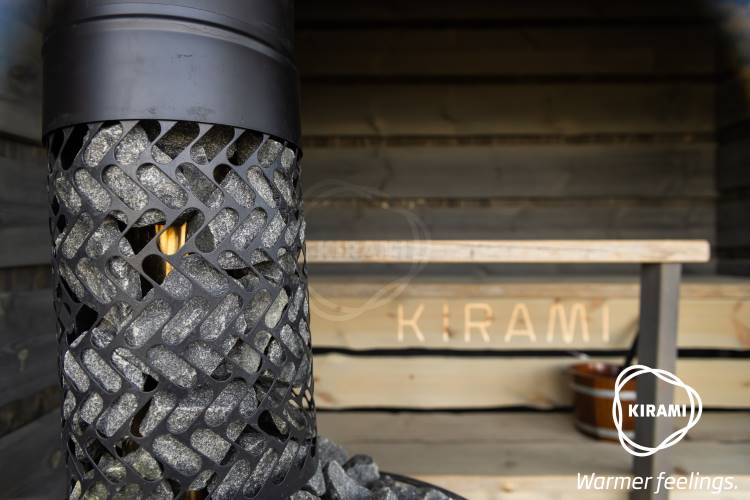 People outside Finland do not necessarily see sauna bathing as an everyday activity.
"In other countries, bathing in a sauna seems to be a kind of luxury, especially in terms of having a sauna of your own." Public saunas are more common, and Europeans are familiar with the concept.
"We are using the FinVision sauna to export Finnish sauna culture. Our goal is to make sauna bathing an enjoyable part of everyday life for people abroad – water and all," Hujo-Oittinen says. 
Further information:
​​​​​​​The FinVision sauna
Kirami FinVision -sauna user manual