The story of a retailer in Austria - Adventure Spa
Adventure Spa sells experiences in Austria
Adventure Spa is a company in the Austrian state of Salzburg that offers hot tubs for gardens and terraces, saunas, shelters and summer houses. The company started out in 2011 as a retailer of Kirami's hot tubs.

"We wanted to import typically Finnish hot tubs and offer all Austrians the opportunity to experience how wonderful it is to bathe in a hot tub. Kirami didn't have a retailer here at the time, so we thought it was an excellent opportunity. The quality and finishing of Kirami's products stood out favourably compared to all other hot tub brands," says Thomas Werner from Adventure Spa.

Adventure Spa does not just sell products, it sells experiences.

"We are a very customer-oriented company. We always offer friendly service and advice," Werner promises.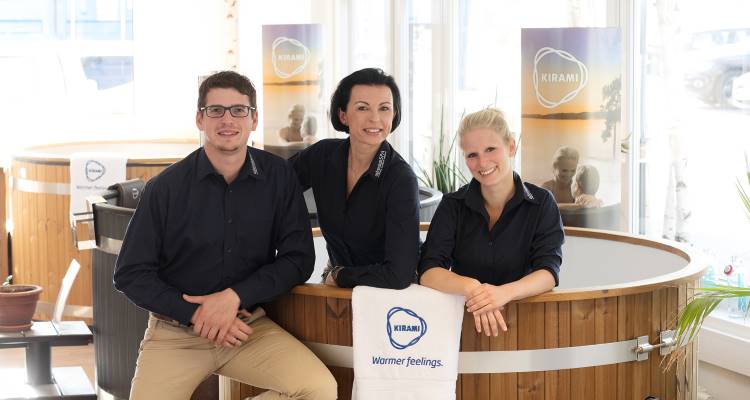 Interest in hot tubs surfaced from a diving hobby
Adventure Spa was established by Thomas and Ulrike Werner, who met while working at a forwarding company. The idea of becoming a hot tub retailer came from Thomas.

"We liked to go diving, and every time we got out of the water and took off our wetsuits, we got cold. That's when we started to think about how wonderful it would be to step into a big hot tub," Werner says.

The idea was put into action: Thomas did a bit of research, jumped on the next plane and travelled to Sastamala to learn more about Kirami. He liked the company and the quality of the products, and was certain that there would be a big market for Kirami's hot tubs in Austria, too. The first showroom was built into the couple's house, and it was naturally very small. After the first hot tubs had been sold, a new, larger shop was opened.

"Of course, we also have a big hot tub at home, which we and our two children use," says Werner.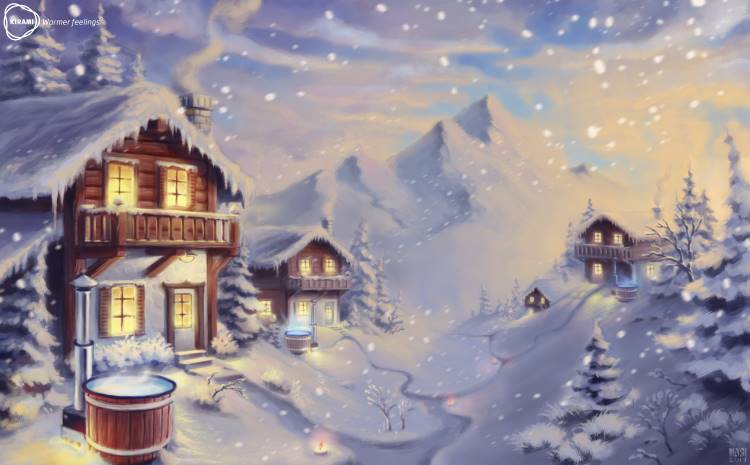 Hot tubs have become a hot topic in Austria
Soaking in a hot tub is constantly becoming more and more popular in Austria, too.

"The users want to heat the water in their hot tub themselves, and they want to do it without electricity, with a fire they have lit themselves. It's an amazing experience, especially for the customers of the ski resorts in the mountains. They often talk about the incredible feeling of sitting in a hot tub while large snowflakes drift down from the sky," Werner describes.

In Austria, hot tubs and especially the wood used in them is expected to be durable and of high quality, because people want to enjoy their hot tubs for many years to come. The customers also appreciate Kirami's efficient heaters.

"They don't want to spend too much time heating the water. With Kirami's heaters, the water heats up in 1.5–4 hours, which is not too long for them," says Werner.

Even though Austria is a mountainous country, the customers usually have no problems with transporting the hot tubs.

"Most of the transports are not challenging, because the customer and their friends or family help out. Kirami's hot tubs are not too heavy: Three or four strong men can easily handle one," says Werner.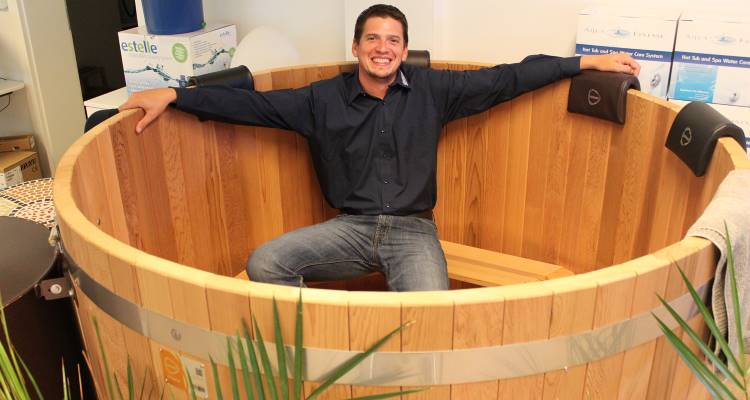 Looking ahead
Adventure Spa moved to its impressive current premises in 2013.

"Now we have 400 m2 premises for the showroom and shop. In the yard we have a 'show garden,' where there are always some of the models we sell on display," Werner describes.

"We are very pleased with Kirami's products and we want to keep offering them in our range of products. We have a lot of experience in the field, and we are always looking ahead. Of course, we also aim to increase our sales in the future, too," Werner sums up.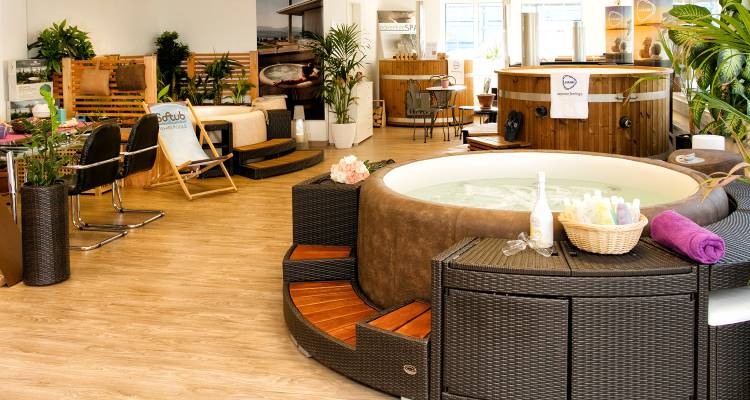 Hauptstrasse 31
AT-5082 GRÖDIG
AUSTRIA