A new solution for winter hot tubbing: light up the darkness with an illuminated hot tub
An illuminated hot tub creates the perfect mood for hot-tubbing and is easy to find even on dark winter nights. The safe, colourful lighting is based on LEDs, which shine through the hot tub's interior material.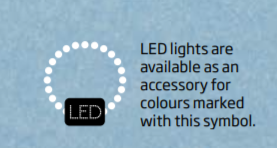 Kirami is currently the only manufacturer on the market that offers hot tubs illuminated from the inside. The LED lighting system, available as an accessory, illuminates the bottom part of the hot tub, with the lights shining through the translucent interior material.

We've received numerous requests for this kind of feature, as Finnish winters are very dark, and customers from other parts of Europe have also expressed wishes for mood lighting for their hot tubs. The lighting also increases safety when bathing with children, for example. The lightning system is available for most of our hot tubs.
Safe, impressive lighting
The LED-based lighting solution was custom-made for Kirami hot tubs. The solution is completely safe, as the LEDs are embedded between the insulation and the inner tub of the hot tub, ensuring that none of the system's components come into contact with water. The light shines through the translucent interior material, with no need to make any holes in the tub.

The LED lighting can be used all year round and generates no heat. The lighting system requires 12 W of electricity, which is supplied through a long cable suitable for outdoor use. 

The colour of the lighting depends on the colour of the hot tub's plastic interior. The lighting system works best with light materials.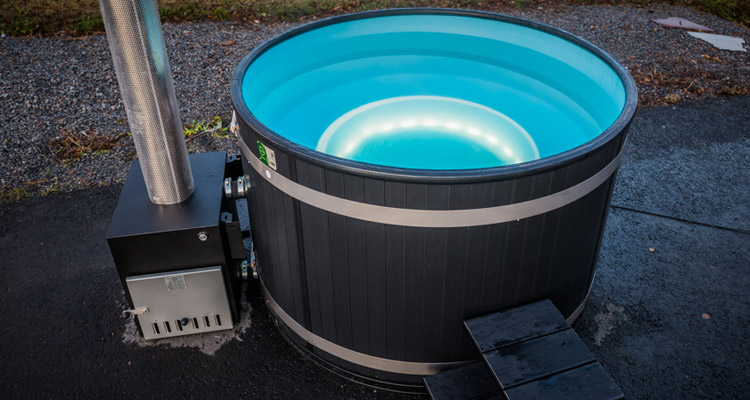 Finnish quality through and through
The lighting system was created in collaboration with the Finnish Finlight Group. The product is assembled in Finland.

The lighting system is of very high quality and meets our strict safety requirements. We are very pleased with the result and have already received positive feedback from consumers. 
 
Browse our new product catalogue
Build the hot tub of your dreams with our tub selector
See the frequently asked questions for some winter hot-tubbing tips