Social responsibility
Kirami's most important resource is its employees
We wouldn't be the largest hot tub manufacturer in Europe if it wasn't for our capable and active employees. In fact, our operations are based on employee well-being, a pleasant and relaxed work environment and long working relationships.

We invest heavily in the training and well-being of our employees. As a result we have very low turnover, and the age range of our employees is wide, with the youngest employees having been born in the 1990s. It is great to see people of different ages working well together and bringing new ideas and perspectives to the table.

Many of our employees come to the company through summer jobs, traineeships and apprenticeships, which serve as excellent ways of getting to know the company and the type of work that we do here. We also currently have two employees studying for degrees in logistics and property management alongside their work.

We strive for a work environment characterised by openness. Our employees participate actively in various development projects, through which they can also influence their own work, thus improving job satisfaction. Our employees have a real say in their own tasks and in various daily working methods. 
Summer jobs for local young people
We provide local young people with employment opportunities in the form of summer jobs. For many young people, a summer job serves as the first introduction to working life, as well as a way to gain experience, learn new things and make some money of their own.

We employ several eager summer employees every year, many of whom return the next year to continue their careers at Kirami. The educational backgrounds and ages of our summer employees vary, and we strive to provide each employee with tasks in which they can utilise their own skills. Our more experienced summer employees are also tasked with providing advice and guidance to younger ones. 
The company housekeeper contributes to a pleasant work environment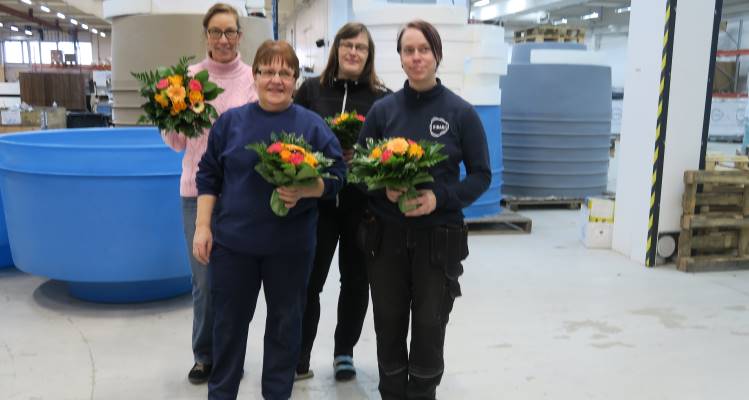 The pleasantness of Kirami's offices and production facilities was improved significantly earlier this year when Pirjo Ojala began her work as the company housekeeper. Pirjo is tasked with looking after the cleanliness and pleasantness of our facilities. In addition to this, she also provides coffee to visitors and, most importantly of all, takes care of employees by chatting with them, for example. It's great to have a person who makes sure that everything is going smoothly.

Have a nice autumn!

Best regards,
Tommi Suoniemi
Development Manager

PS: Read about our staff