The Log Company sells hot tubs in North East of UK
The Log Company: Warmer feelings, quality logs and Kirami hot tubs in North East of England
The Log Company is a Kirami retailer in the UK. We asked Mark Smith, one of the owners, to tell us more about the company.
The Log Company started in 2011. We have been processing and supplying logs across the North East of England since 2013 and wood fired hot tubs since 2014. We sell many thousands of dumpy bags of logs per year all across the North East as well as some across the rest of the UK. Our other products include fire bowls, stove accessories and log stores – if it involves logs and is a good product we will sell it!
We identified a number of our commercial log customers already had or were looking at buying wood fired hot tubs to complement their holiday accommodation businesses. We saw that there was an opportunity for a local supplier who could offer sensible and practical advice together with local support and backup. Coupled with the right product we have enjoyed a busy few years for both hire and sales to private and commercial clients.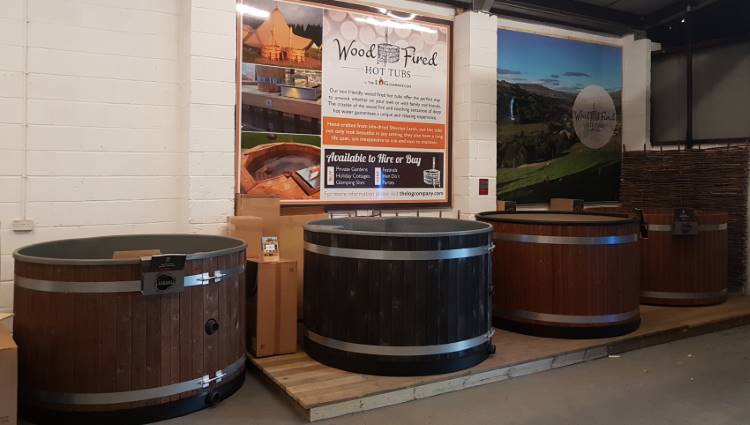 Kirami enters the scene
We have looked at a number of different hot tub options over the last few years as well as listened to the needs of our returning customers. Having been recommended to Kirami by an existing Kirami customer who is a mutual friend, we went to visit the Kirami factory in Finland in early 2018 and haven't looked back since. Their quality, innovation, attention to detail and focus on usability is second to none.
Now we have a large range of hot tubs from Kirami stocked for people to view, and we will use our own staff and vehicles to deliver and setup hot tubs for customers in the North of England as well as being able to supply hire units for people to try before buying. We are excited to be able to offer the Kirami tubs to our existing and new customers and look forward to hearing the feedback which we know will be positive!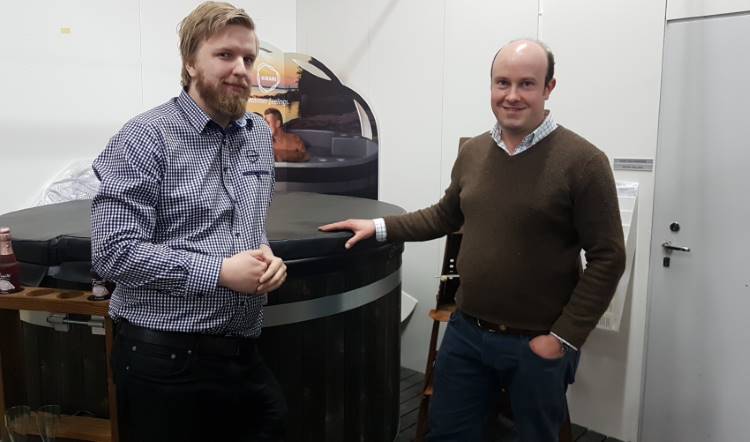 From private use to festivals
Hot tubbing is becoming increasingly popular but still remains quite exclusive. We are confident that once people see the Kirami tubs and understand how they work, they will be very tempted to have one for themselves. They are looking for a fun, safe and stress-free experience – this is something which The Log Company and Kirami offer very easily.
We hire our hot tubs to a number of festivals and events throughout the year and if required, we also provide trained staff members to manage the tubs, ensuring that bathers have a great experience. This work has become quite popular among our staff as you get to go to a festival as well as work.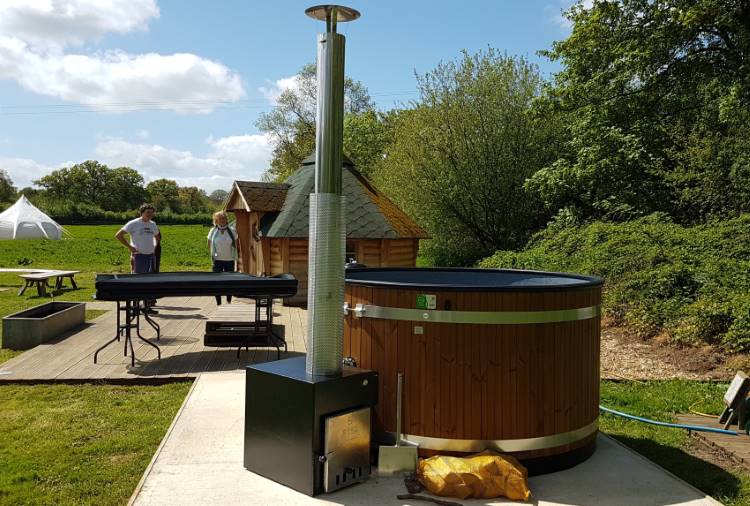 Bright future ahead in beautiful Yorkshire
The Log Company is located in Richmond in North Yorkshire. We are on the edge of the Yorkshire Dales National Park, a beautiful part of the country with some wonderful countryside, tourism and farming.
We are a small company, employing 5 people plus my business partners: my wife Nicola, and a friend of ours Edward Gibbon. I would describe us as a dedicated, practical, and passionate company.
Our plan for the future is to grow sustainably with more hire events. We are looking forward to going to Scotland this year as well as Ireland with these. We are also looking forward to showing our new and existing customers how good Kirami is.
See the pictures of the Log Company
With warmest greetings from North Yorkshire
Mark Smith
mark@thelogcompany.com
Find out more on Kirami UK's website