Mizu Japan brings hot tubs and Finnish culture to Japan
Mizu Japan shares Finnish culture and special nature moments in Japan
Three high school classmates met for the first time in 15 years and ended up starting a business together, Mizu Japan, selling Finnish saunas and Kirami hot tubs in Japan. How did that happen?
Kantaro Oizumi, Mitsunori Shimizu and Hiroshi Muramatsu share an interest in saunas. At their reunion, 15 years after high school, they even met in a sauna. After the reunion, they developed a more serious interest in the real Finnish saunas.
– About 4 years ago, the ambassador of Finland recommended that we visit Finland to explore its culture and saunas. We had an awesome experience there, bathing in a real Finnish sauna in the middle of the nature and wilderness. That led us to build our own company so we could provide the same experiences and services to the people in Japan, explains Kantaro Oizumi.
Today, the company is run by Oizumi and Shimizu.
Kirami meets the high quality standards in Japan
Mizu Japan sells hot tubs made by Kirami and sells and rents Finnish tent sauna supplies.
– We approached Kirami when we were exploring for new products. We believe their hot tub design is up to the high Japanese quality standards, and it will do well. The special experience of enjoying a bath heated with a wood burning stove is at the same time something old and something new!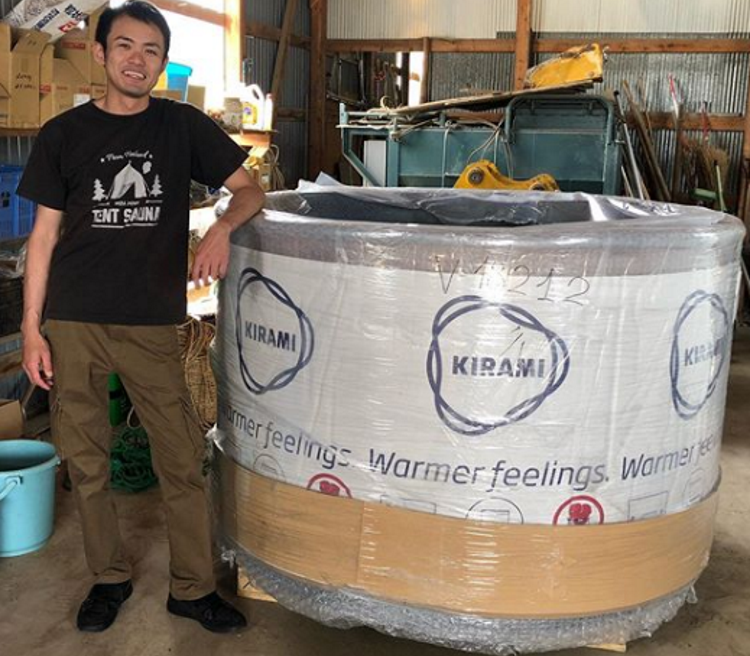 Hot tubs for a nation of bathers
Japanese enjoy taking a hot bath every day. There is also a custom to bathe outdoors in hot springs and in traditional hotels called ryokans. It is popular among people of all ages, and especially among Japanese tourists. Unfortunately, it takes a long time to travel to these places and it is often very expensive.
– Currently, here in Japan, people don't know much about hot tubs, but having one would give them the same experience and pleasure so much more easily! This means there is an opportunity for us to grow and find new customers, says Oizumi.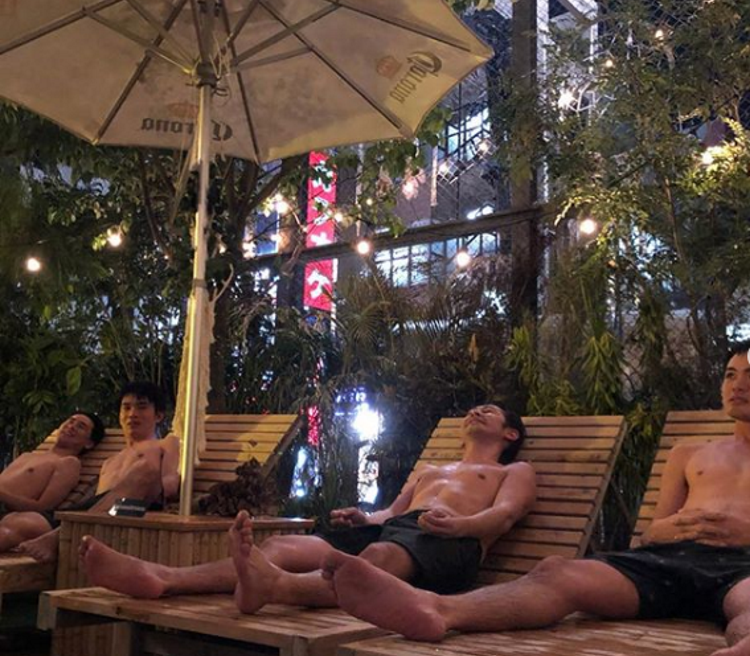 Sharing information and experiences
Mizu Japan has clear plans for the near future.
– We plan to approach people who go to camp sites and cottages next, Oizumi promises.
They are going to provide lots of information about hot tubs to Japanese customers. They will organize events and show the Japanese people how they could improve the quality of their lives by adopting some aspects of the Finnish culture.
– We had such an amazing time and learned great things when we visited Finland ourselves. We want to be a company that provides our customers special moments in nature and offers them the same experiences we had, Oizumi concludes.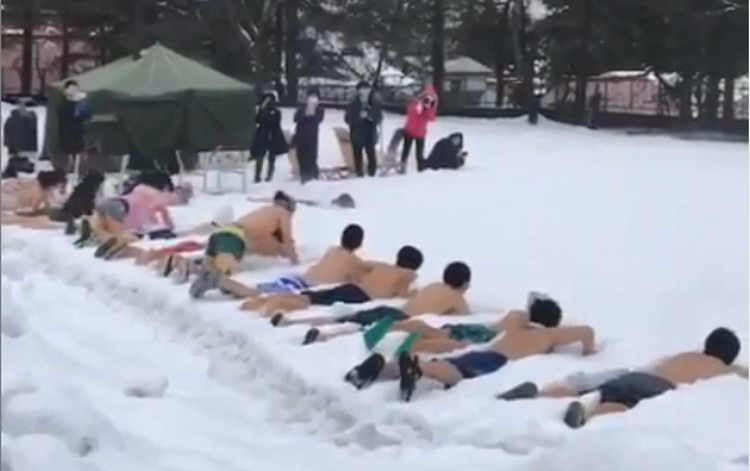 Take a look at some unforgettable moments by Mizu Japan
Welcome to the Mizu Japan homepage!
ミズジャパンが、ホットタブとフィンランド文化を日本へお届けします| キラミ
ミズジャパンは、フィンランド文化と自然の中での特別なひと時を日本でご提供いたします。
高校の同級生三人が、卒業後、15年ぶりに再会し、フィンランドのサウナやキラミホットタブを日本で販売する会社、ミズジャパンを設立することになりました。どのようにして始まったのでしょうか?
大泉 貫太郎、清水 充則、村松 寛の三人に共通する興味は、サウナでした。高校を卒業後、15年ぶりに再会した場所は、サウナよりほかありませんでした。再会後、同級生三人は、本物のフィンランドのサウナにより一層真剣に興味がわいてきました。 
「 4年前、フィンランド大使が、私達に、フィンランドを訪問し、フィンランド文化とサウナについて、実際に触れ合うように勧めてくださいました。フィンランドでの経験は、素晴らしいものでした。自然と荒野の中、本物のフィンランドサウナを体験することができました。この経験から、同じような体験とサービスを日本でも提供できる会社を興すことを思いつきました。」と大泉貫太郎は、語ります。
 現在、大泉と清水が会社を経営しています。
キラミは、日本の最高品質要件を満たしています。
ミズジャパンは、キラミ製ホットタブを販売し、フィンランドのテントサウナ関連商品の販売・レンタルを行っています。
「新商品を探す際、キラミ商品をまず始めに確認します。キラミのホットタブモデルは、日本の最高品質要件を満たしていると信じていますし、その上、キラミ商品の問い合わせも多いのが理由です。」薪ストーブで温めたお風呂につかることは、貴重な体験であると同時に、昔ながらで伝統的ですが、それでも何か新鮮さがあります!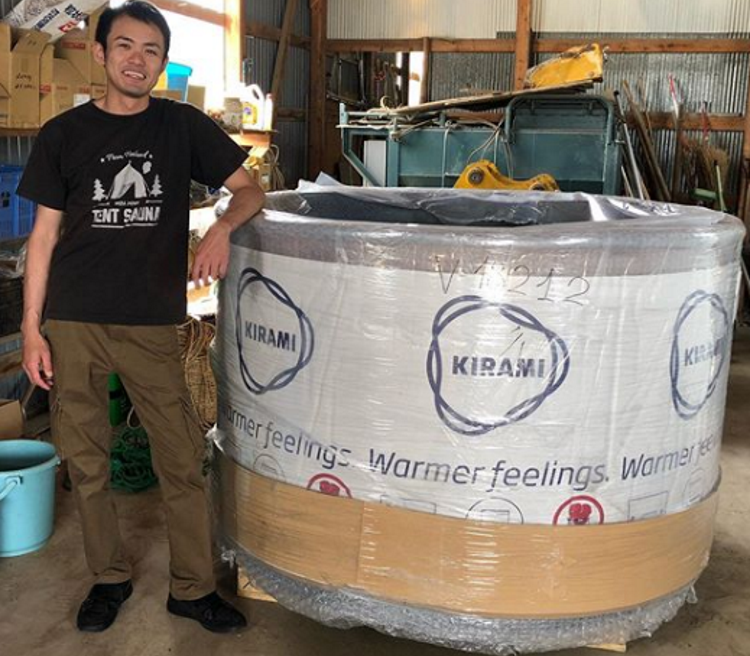 お風呂好きな民族にホットタブを
日本人は、毎日、暑いお風呂を楽しみにしています。露天風呂と伝統的な旅館は、日本の伝統です。それは、日本人のすべての年代で人気があり、特に日本のツアー客の中で人気があります。しかし、残念ながら、そこへ旅行するには時間とお金がかかります。
 「現在、日本では、ホットタブはまだ広く知られていませんが、ホットタブを使用することで、同じような経験がより一層簡単にできるようになります!それは、弊社が大きく成長し、新顧客を開拓する可能性がある事を意味しています。」と大泉は、続けます。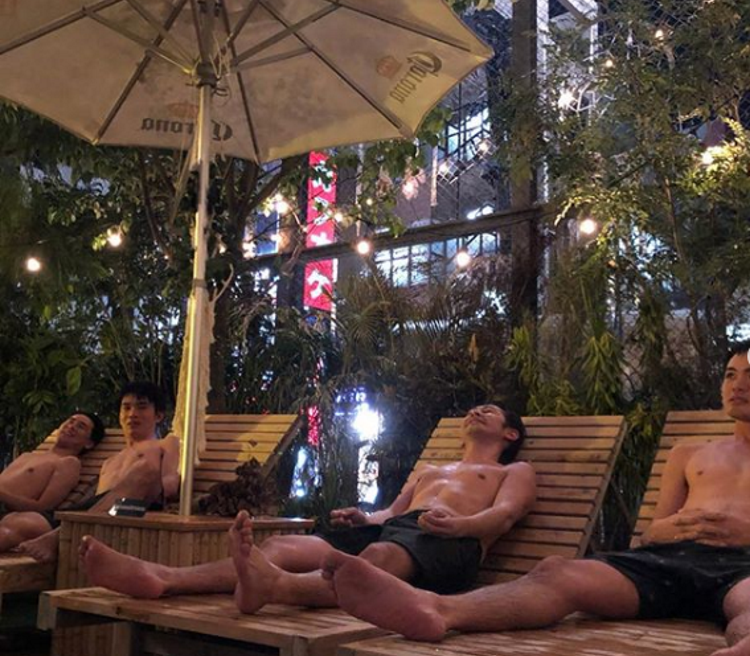 情報と経験の共有
ミズジャパンには、鮮明な将来の計画があります。
 「キャンプ場や別荘を訪れる方たちにご紹介するつもりです。」と大泉は、約束します。
ホットタブについての仕様を日本人のお客様にご紹介する計画があります。イベントを開催し、フィンランド文化の特定の特徴を吸収することによって、どのように生活の質を向上することができるかを紹介することが目的です。
 「私達は、素晴らしい旅行を経験し、フィンランドで様々な素晴らしいことを学んできました。お客様に大自然のなかでの特別なひと時と、私達がフィンランドで体験したような体験をお客様にご提供できるような会社になることを目指しています。」と大泉は、最後に締めくくりました。