A carpenter surfing on the crest of sauna trends
Interview, Mika Pitkänen 2021
In early January 2021 Mika Pitkänen noticed a story in the newspaper, in which Kirami talked about increasing its sauna production. Pitkänen's education and experience were a good fit for the job, so he sent an application to the company and started working almost immediately after the interview. He is currently responsible for the design and development of Kirami's new sauna products.
"I was trained as an artisan carpenter, and I have worked in designing and building saunas for more than 13 years. From 2008 to 2016, I had my own company that focused on the interior decoration of saunas. We built made-to-measure sauna benches and sauna interiors for our customers and companies. Starting from 2016, we focused on building ready-to-bathe outdoor saunas for the yard at home," Mika Pitkänen says.
At Kirami, Mika is responsible for the design and development, and he also helps with the marketing of saunas.
"I'm currently working at the Sauna Factory production facilities in Sastamala. We are expanding the operations to new facilities; the plan is to manufacture various parts there. Among other things, I'm developing a new assembly line. Remote work will also be possible in the future, because we can design new products with 3D software."
Designing new products is a passion 
Mika wants to stay abreast of the latest sauna trends. 
"I'm always keeping up with the trends and new products in the field. Designing new things is my passion, and I want to develop as a designer. My goal is to always be ahead of my time and create new products. I'm also constantly developing existing models further. If I get an idea for even just a tiny improvement, I implement it. Soon I'll be able to design new sauna models from scratch, and I believe that in the future Kirami will have an amazing and unique sauna product family."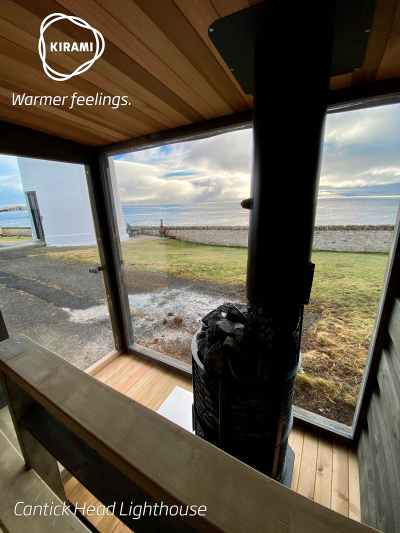 Mika's wide range of expertise is valuable to Kirami.
"I can offer Kirami my expertise in design and my knowledge of the field of woodworking on both the materials and the structural solutions. My extensive experience with saunas is a major benefit in this job. I can take advantage of my professional skills and experience as a carpenter in things related to woodworking and different types of joints, for example."
Sauna exports are in great demand  
The Finnish sauna sparks global interest.
"Marketing the saunas in Finland is just beginning. Currently the saunas that we make are mainly intended for export to different parts of Europe. The future of saunas seems to be growing brighter all the time, both in Finland and abroad." 
"The sauna is designed to be easy for the customer to set up and use. The delivery goes smoothly, and the package includes all the necessary equipment. The Finnish sauna, along with its accessories, is an excellent export product that is highly valued abroad. The sauna brand is growing around the world, which in turn increases the supply." 
Mika believes that its purely Finnish nature ensures the popularity of the Kirami FinVision sauna.
"The strength of the Kirami FinVision -sauna is that it's an authentic, high-quality Finnish sauna manufactured in Finland that will give you a genuine hot and humid bath." 
Check out the new Kirami FinVision -sauna brochure
Read more on The Log Company blog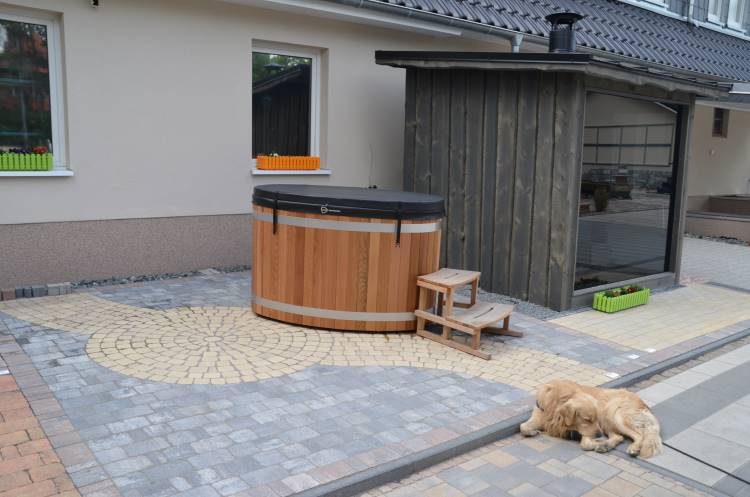 Read more on Rego's blog