Skier Katri Lylynperä has set her sights on the World Cup
 Photos: Vuokatti Ski Team Kainuu
"Sitting in the tub is a very pleasant way of recovering"
Kirami has been at the side of Vammala-born (the town is now called Sastamala) cross-country skier Katri Lylynperä for years now. In the coming season, Lylynperä is going to be focusing on the World Cup in Ruka, in northern Finland. In between races the skier likes to relax by bathing in the sauna and taking a dip in the tub.   
Lylynperä has been training all summer.
"Training has been going very well this summer. I sprained my ankle in early July, which was a setback, but luckily it healed pretty quickly," Lylynperä says.
The athlete is already focused on the races of the coming winter.
"The season starts with either the relay race of the Finnish Cup in Vuokatti or the FIS races in Olos in Muonio. The training camp held in the Val Senales mountains in Italy right before the race in Vuokatti is key in terms of performance."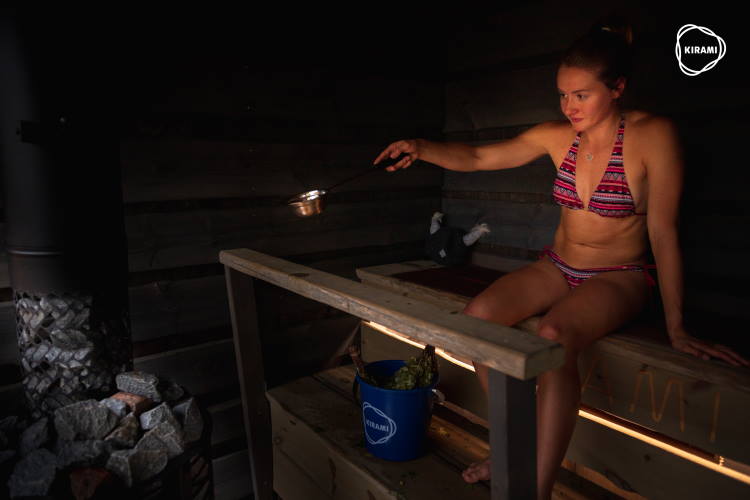 Keeping her eye on the prize
Tulevan kauden kilpailukalenteri on poikkeuksellinen.
Lylynperä's schedule of races for the coming season is extraordinary.
"The schedule is unusual because there are no international elite competitions in cross-country skiing this year. The most important races this years are going to be the World Cup and the Finnish Cup. The highlight of the coming season is the World Cup in Ruka, because it is the first race with a lot at stake."
Her goals for the coming years are already crystal clear.
"My goals for the next few years include the World Championship race in Oberstdorf in 2021 and the Beijing Olympics in 2022."
Nothing like a soak in the tub to recover
Lylynperä trains extremely hard, and recovery is vital to her well-being.
"It is very important to recover both physically and especially mentally during the season. I need to make sure I eat and sleep well between competitions and travelling. When I'm travelling I try to relax in the hotel sauna and spa, because I enjoy relaxation in water. My own hot tub is the ideal way to recover from competitions when I am in Finland."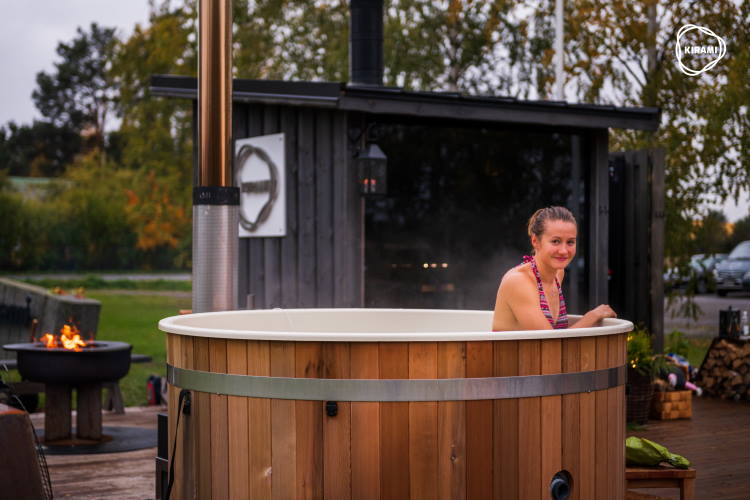 However, her home is not so serene at the moment.
"Our family grew with the addition of an Australian Kelpie called Väpä this spring. So I've also spent some of my summer training the puppy," Lylynperä smiles.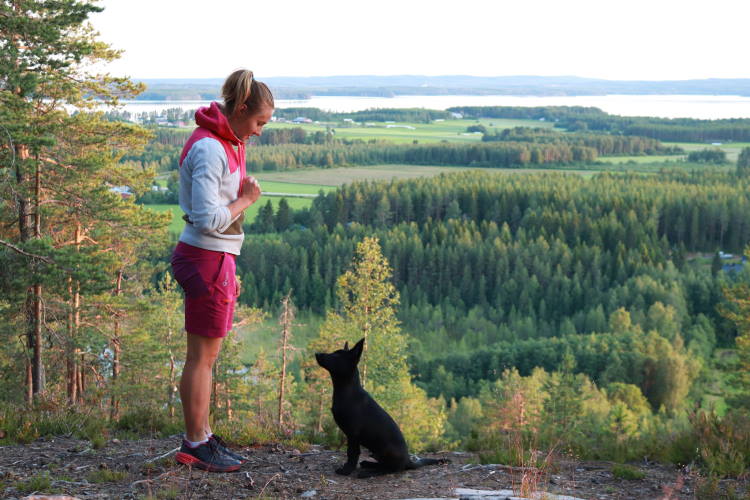 Read more about Katri Lylynperä 
 

Kirami would like to thank Katri Lylynperä for participating in the autumn photo shoot for Kirami and wish her all the best in the coming season!