Light up those dark autumn evenings
Kirami's new Freedom outdoor fireplace and grill is made out of weather-resistant Corten steel. We wanted to develop a product that would contribute to a pleasant atmosphere and could also be used for cooking.
 
Freedom is a great way to add a bit of atmosphere to darkening autumn evenings, and it can also be used in the winter. Our aim with the Freedom was to develop an entirely new kind of product. The name Freedom was chosen due to the fact that the fireplace can be easily disassembled and moved from one location to another.
 
The Freedom comes with a grilling grid, making it ideal for cooking simple lunches or some evening snacks. Why not try grilling a bit of halloumi or pineapple, for example? Of course the fireplace is also perfect for grilling sausages, corn and other traditional BBQ treats.
 
The Freedom outdoor fireplace can be used at the cottage, on the beach and in your own garden, as long as it's placed on a non-flammable base. 
Rust is the new black
The secret behind the Freedom's durability and rustic appearance lies in a special type of highly durable steel, called Corten steel. Corten steel is characterised by its tendency to form a dense oxide layer on its surface, resulting in a beautiful rust-coloured patina. The oxide layer also serves to protect the steel, preventing corrosion from penetrating deeper into the material. This is why products made out of Corten steel are also weather-resistant.
 
Normally Corten steel is initially grey, but gains a rusty brown coating over time when exposed to the weather. However, all Outstanding by Kirami products are acid-treated and rinsed at the factory in order to allow the patination to start sooner.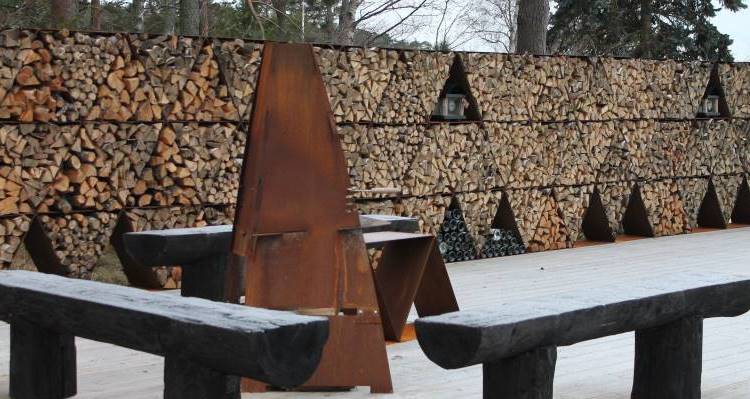 The idea for the Outstanding by Kirami product family was born out of the observation that there were no Corten steel products on the Finnish market. In my opinion, Corten steel is an ideal material for the highly variable Nordic weather conditions, as it can withstand any kind of weather.
 
Freedom fireplaces are sold in Kirami's webshop as well as in well-stocked interior design shops and hardware stores. Read more about the Feedom outdoor fireplace.
Best regards,
Mika Rantanen