Hot tubs and other products from Hot-Pott.com
Hi! We're Janin and Klaus from Hot Pott!
We are from Meppen, located in the beautiful Emsland district in North-West Germany. The landscape in Emsland is dominated by marshes and large plains, in addition to which the area has forests and many rivers. Meppen is a fortress town that is over 1,200 years old. Here, we love to ride bicycles and enjoy life by the water. In the autumn, we enjoy kale and mettwurst; in the winter, we visit Christmas markets serving waffles and mulled wine; in the spring, we delight ourselves with home-made apfelstrudel and coffee; and in the summer, we serve barbecue delicacies with potato salad. The people in Emsland are full of life and very attached to their lush home.
The Christmas markets are extremely popular, and they can be found in nearly every town and village.
Hot Pott is a family business from Meppen, founded in 2013.
Klaus had been searching for a hot tub for his garden since 2010. By chance, we saw one in a foreign TV show. We had to look for the hot tub for a long time since we didn't yet know what these "tubs with wood heaters" were called! Still, the image of a relaxed family bathing in warm water, surrounded by snow and hot steam, made such an impression on us we were not able to forget it. When we finally had a hot tub of our own in our garden and the water heated up to 38 degrees Celsius, our dreams had come true! The first months in the warm water under a clear, starry sky are a remarkable moment in our family history. Klaus and I were so excited and impressed by the product that we started thinking about selling hot tubs ourselves.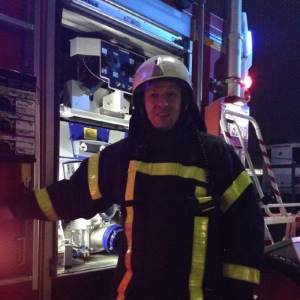 Fire is our passion" – a truly strong connection to fire!
Klaus has been a passionate hot tub salesman since 2013, but he has also been a dedicated firefighter since 1993. Fire – the connecting element!
Our demand for professional instructions and high quality eventually led us to KIRAMI. Our love for hot tubs is based on reliable professional collaboration with KIRAMI! Now, we are the largest KIRAMI reseller in Germany, selling hot tubs, various tub accessories and high-quality appliances related to fire. We are defined by our fine showroom, our ability to instruct customers and our motto "Fire is our passion".
Satisfied customers are irreplaceable and the best way to advertise our products – we are very proud of this!
Hot tubs are not yet very well-known in Germany; however, sauna and Jacuzzis have a large fan base through which we can find many new connections, in addition to the important word of mouth of satisfied customers. Our customers often require extensive guidance and demonstration, as many are unfamiliar with hot tubs. In these cases, the quality of the KIRAMI tubs speaks for itself. Many of our customers have spent a lot of time looking for sellers online to get a realistic picture of hot tubs, receive guidance and test the tub models. Our customers have hopes and ideas for everything from a fully renovated garden and year-round pools to home spas for wellbeing and skincare. Our customers continue to surprise us with amazing photos and stories of their tubs. A person has even proposed to their significant other in a romantically decorated tub, and tubs with a red ribbon have been given as wedding and birthday gifts. We have gotten wonderful glimpses of customers' lives and gardens with hot tubs in our photo competition in 2017!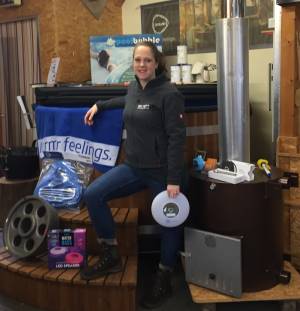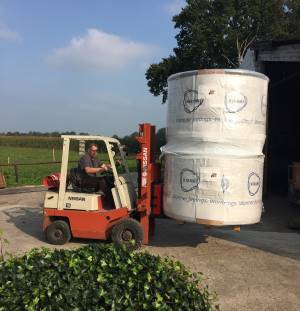 Since Hot Pott has grown steadily, Janin gave up her day job as a social worker in October 2018, and she now focuses fully on our hot tubs, accounting and other tasks. In the future, we'd like to expand and develop Hot Pott even further. Our new, modifiable online shop has made shopping easier since mid-2018. Our future plans for Hot Pott include the expansion and renovation of the showroom and storage in 2019/2020.
Hot Pott                                                                                                                            
Im Haseknie 73                                                                                                              
49716 Meppen                                                                   
05931/8857893
info@hot-pott.com