An 8-year-old saved up for a hot tub
A determined young man saved up for a hot tub all by himself
Mico, 8, from Lempäälä bathed in a hot tub for the first time at his friend's birthday party. The boy was so thrilled about hot tubbing that he suggested his parents should also get a tub. However, his parents were not convinced, and so Mico decided to save up for a tub by himself.
Mico's parents have deposited money in a savings account ever since their son was born. However, the saved sum was still several hundred euros short of the price of a hot tub.
"Mico was determined to make his dream into a reality and wanted to start saving money. He only wished for money on his birthday, name day and Christmas. He also collected pocket money for doing household chores and sold his old clothes and toys at a flea market," says Mico's mother, Sanna Kangasniemi.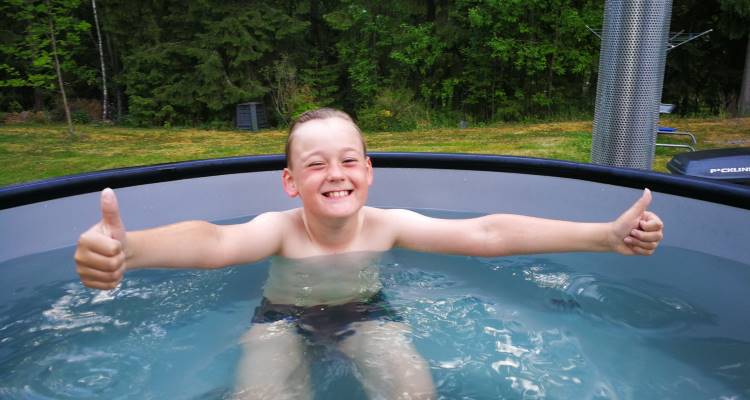 The long wait was worth it
Mico saved up for the hot tub for over a year.
"I was really surprised by his perseverance. You need a large sum to buy a hot tub, and saving up for it takes patience. We were delighted to see what a determined young man Mico has become," Sanna says.
Once Mico got the required sum together, he was finally able to choose the tub he wanted.
"Our family decided on the Kirami Original Easy M tub together. It's easy to care for, and it fits six people in it."
A spot for the new tub was built on the family's yard, and the tub was finally inaugurated at the beginning of June. The long-awaited tub has been in constant use.
"We've spent a lot of time in the tub, especially on weekends and the Midsummer. Mico has also enjoyed bathing after his football practice. He also likes to ask his friends over to bathe with him," Sanna adds.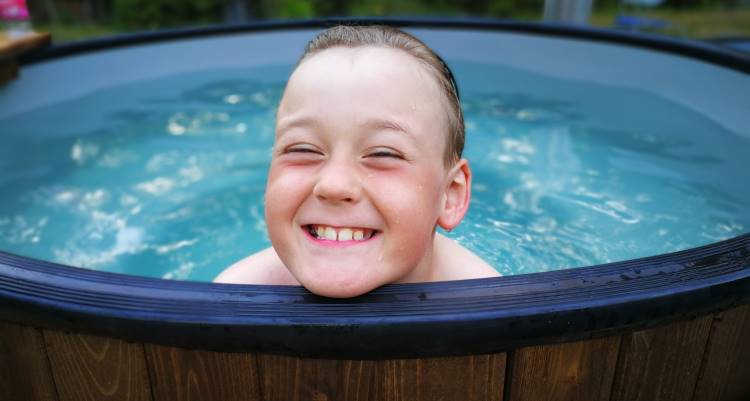 Relaxing during the summer holidays
After the tub was purchased, Mico's parents have also become enthusiastic bathers, and they often relax in the hot tub while listening to music. The family's dog is also interested in bathing, but so far, it has only been allowed to swim in the nearby lake.
The family will spend their summer holidays together both in Finland and abroad.
"In case it rains in Finland, we travel to Southern Europe to get enough sunshine. Otherwise, we spend time at home and relax, go to the sauna, grill food, eat strawberries – and bathe in our hot tub," Sanna and Mico say, smiling.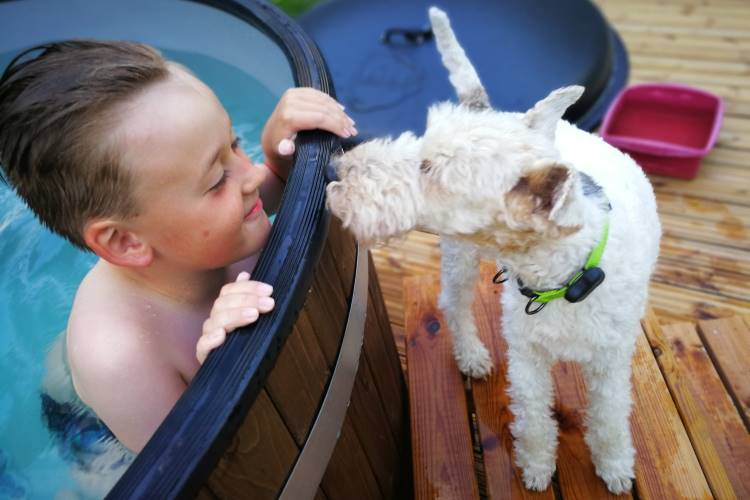 ***************

Mico, we hope you have a wonderful summer and we want to thank you for sharing this great story with us!


Warmer feelings,
from everyone at Kirami