Kirami's summer shoot in Rymättylä
Photo shoots require good planning and good cooperation
With smooth cooperation, the photo shoot provides fulfilment and great vibes for the whole crew. Kirami's summer shoot was the largest one ever. Several companies joined the shoot, sponsoring the day with various products and services.  All of Kirami's new spring and summer additions were included in the shoot, including the newly completed flagship Premium Pearly with its magnificent copper outer shell. 
We chose to do the shoot at a summer cabin location that would bring out the various features of Finnish nature and induce different kinds of feelings in our customers regardless of the hot tub's placement. Our long cooperation with Mikko Samuli, Mikko Kovasiipi and Maria Toivonen from the advertising agency doop ensured that we were once again able to create a lot of material.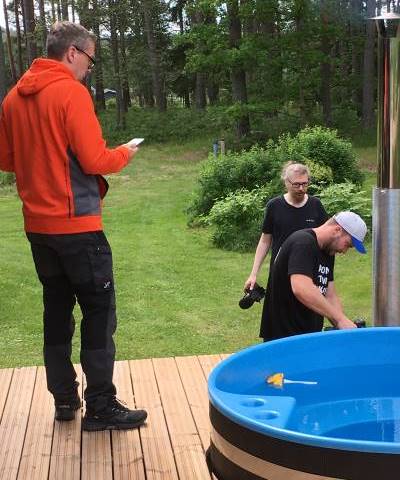 'A good, reliable and cooperative advertising agency guarantees a high-quality result,' says Kirami's marketing director Heidi Olá. 'We at Kirami make tentative plans on what products we wish to shoot and list the atmospheres we would like to accomplish with our models. The advertising agency doop composed a schedule, and with a skilled photographer we got all the pieces to fit together to the last detail. When the plan is well thought out, it is easy to follow.' 
'The models create an authentic vibe' 
Our models are wonderful people of different ages, and they often have their own suggestions and competence areas, which we also want to bring out in the photo shoot. We try to create atmospheres that our customers can relate to. It is important to us that our model bathers enjoy the shoot and that the day would provide a new experience for many of them. Many of the models do not even know each other before stepping in the hot tub. 
 'Many of our models are shy about the shoot at first and think whether they have what it takes to be a model The results show how their anxiety fades along the way,' says Olá.  
'Lunch break is important for keeping the models smiling' 
The day of shooting is long, and people get hungry. Kirami's Outstanding products were heated up, and Poppamies spices put the finishing touches on the flavours as food was barbecued for over thirty hungry souls. The head chef at the shoot was Kirami's managing director Mika Rantanen, and his right hand was Sini Varpi-Rämö. 'Partymama Sini's' deft hands conjured up everything from salads made from DeliVerde's products to decorations in the children's birthday party photo shoots. Many other helping hands were also needed when the table was set with both our own delicacies and those of sponsoring companies. Thirst was quenched both in the hot tub and at the lunch table with Laitila's soft drinks, and the sweet tooth was satisfied with MBakery's delicious sweet treats. 
What can you do in a hot tub? 
Hot tubbing is all about relaxation. Indeed, a group of women relaxed their entire souls while bathing in the midst of the forest listening to Hoitohuone Sinja's singing bowls. Joy and competitiveness were brought out, as young adults got to play a game of Kimble. The children's birthday party and quality time spent with grandparents melted the hearts of spectators. The serious conversations of a group of men were replaced with laughter and merriment when a father and his sons chilled out together. A young athlete's muscle treatment session flowed smoothly while listening to the WaterBass speaker and leaning against Purye Clothing's new neck rest. The end of the day turned romantic, as a couple spent quality time by the sea. 
Finland and partners 
Finland has recently been given good grades for its tranquillity, good food and cleanness as well as its products. At the start of its independence, Finland was reconstructed in good cooperation. We at Kirami still consider cooperation a driving force that carries all parties forward. Of course, we Finns are also considered introverted, and yet we are the happiest country in the world.  
'Despite our solemnity, we are pretty inventive and can be quite imaginative once we get going. A bit of fun and laughter makes you live longer and makes the workday lighter, and we at Kirami like that,' Olá laughs.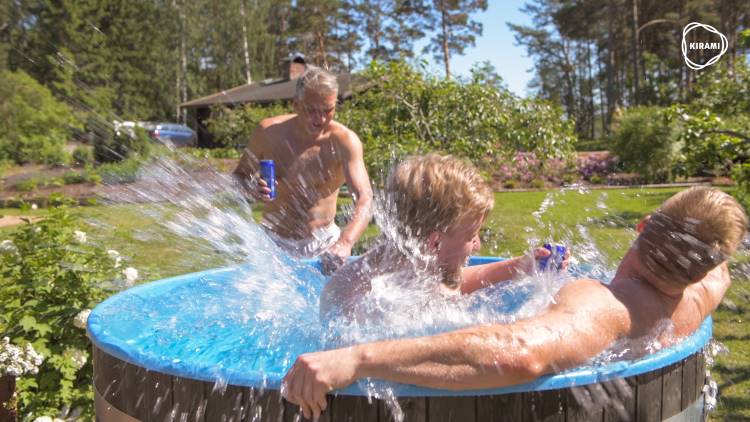 A presentation of our partners participating in the photo shoot 
Advertising agency doop
Founded in 2006, doop is an advertising agency with offices in Turku and Helsinki. Its customers include small and medium-sized enterprises, but also nationwide chains, listed companies and larger companies directed towards the international market. As an advertising agency, doop is flexible and modern, conducting insightful and striking marketing communications in both digital and traditional media. The agency has offices in Turku and Helsinki.
The agency's storeTV solution is suitable for both advertising in retail premises and sharing information in various public spaces. The concept includes the hardware, the software and the content production.
​​​​​​​Learn more about the operations of advertising agency doop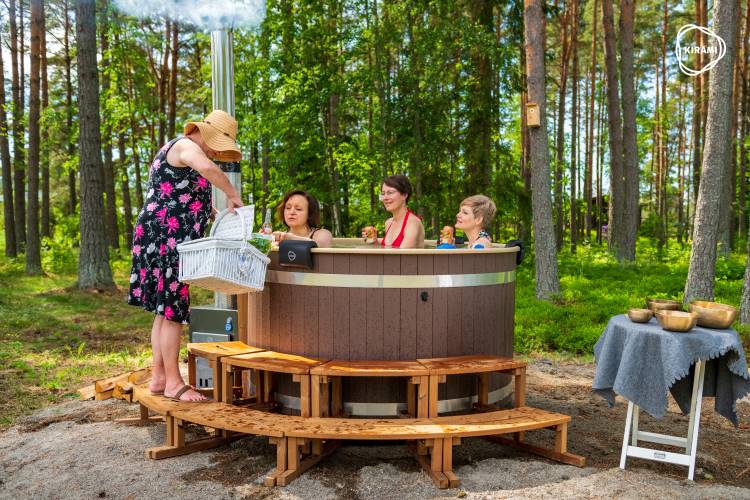 Laitilan Wirvoitusjuomatehdas
Since 1995, Laitilan Wirvoitusjuomatehdas has produced refreshing drinks for everyone. The drink selection of Laitilan Wirvoitusjuomatehdas is extensive, but perhaps the most famous of their quality drinks are the world's first gluten-free full-malt beer Kukko and of course the nostalgic retro soft drinks. All the drinks of Laitilan Wirvoitusjuomatehdas are produced exclusively with wind and solar power!  
Learn more about the products of Laitilan Wirvoitusjuomatehdas
MBakery 
Our bakery won the title of the best bakery in Finland in 2015 and has since grown and developed at a great pace. Even during the growth, our bakery has, however, retained its values regarding good ingredients and professional handiwork. Our bakery's products are handmade from authentic ingredients. With these products, we want to offer our customers a touch of luxury and a dash of elegance for every occasion!
Learn more about MBakery's products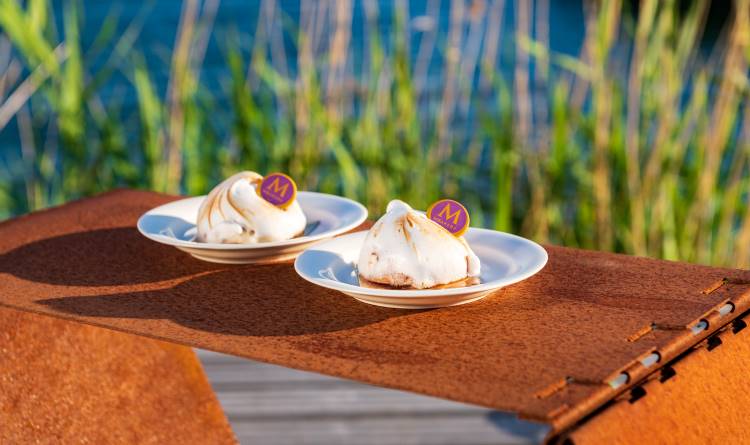 DeliVerde 
DeliVerde is a family business based in Turku with lots of different kinds of hearty and tasty premium quality salads and a colourful selection of vegetables and herbs.
Learn more about DeliVerde's products
Poppamies 
Oy Poppamies is a company based in Tampere and specialised in strong flavours. Our main products are chilli and barbecue sauces and spice mixes. The product recipes are our own, and our products are made with fresh ingredients as far as possible. The cooks at the Poppamies kitchen cook with attitude but always remember to have fun.
Learn more about the products of Poppamies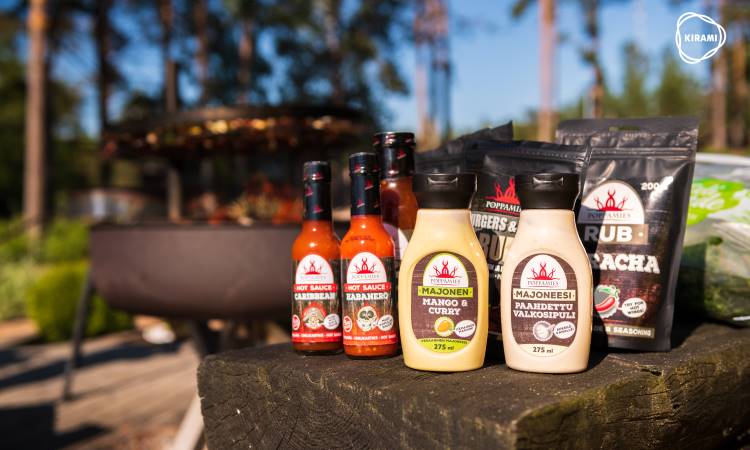 Purye Clothing 
Purye Clothing is a small enterprise founded by two friends making bags out of used sails. The idea came up when we heard that sails that are no longer suitable for their original purpose are taken to landfills. We saw great potential in the material, which is why we decided to use it for making bags. Sail canvas is suitable for many purposes. Indeed, our latest idea was to cooperate with Kirami to develop neck rests from the material! / Niklas & Jon
Learn more about Purye Clothing's products
Hoitohuone Sinja 
Hoitohuone Sinja is a one-woman enterprise, the founding of which was affected by the experience and observation of how much a person can affect their own wellbeing. Gradually, all kinds of support and maintenance of wellbeing have become matters of the heart for me. When you feel that your own means are not enough to maintain your balance and vitality, or you need a moment of relaxation, I will be glad to help. My services include singing bowl relaxation, energy healing, nutrition advice and an opportunity to buy high-quality food supplements, among other things.
Let us work together to help your body and mind achieve the best possible natural balance.
​​​​​​​Learn more about Hoitohuone Sinja's treatments  
Kirami thanks all partners and models for participating in the photo shoot and wishes everyone a great summer!