Midsummer means magic, hot tubs and sauna
Midsummer in the Nordic countries is full of magic
Midsummer is celebrated at the height of summer. In Finland and the other Nordic countries it means the nightless night: the day is longest at Midsummer, because the sun never sets. After a long, dark winter, the light summer nights inspire Nordic people to have fun: Midsummer traditions include everything from bathing to Midsummer magic.
The Midsummer celebration is important to Finns and Swedes, and both countries have a strong Midsummer tradition. Midsummer means having fun and enjoying the magic, light and peace of nature. Midsummer is a relaxed holiday, where fancy party clothes make way for comfort. In Finland and Sweden Midsummer is often celebrated at holiday cottages close to water and nature: cities are quiet while the archipelago fills with people celebrating Midsummer.
At many cottages, a bonfire is traditionally lit at Midsummer. Small or large, a bonfire is nevertheless an integral part of the Finnish Midsummer tradition. You can easily build a small bonfire in a Roasty Boss pot and roast tasty sauna sausages in the embers of the bonfire in the darkening night. 
Midsummer magic 
Midsummer magic is an essential part of Finnish Midsummer. The magic is a part of folklore, and it varies slightly depending on the region. According to some spells, you should look into a well or spring while naked during the Midsummer night if you want to see the reflection of your future spouse in the water. If there is no pond, spring or well nearby, you could also try looking for the reflection of your future spouse on the surface of the water in your hot tub.
Another popular magic spell is cast by gathering wild flowers and putting them under your pillow. If you do this, your future spouse will appear in your dreams. Some say that the magic only works if you pick each flower from a different field. A strong tradition related to wild flowers in Sweden and the Finnish archipelago is weaving flower crowns: what could be a more beautiful way to celebrate Midsummer than wearing a flower crown?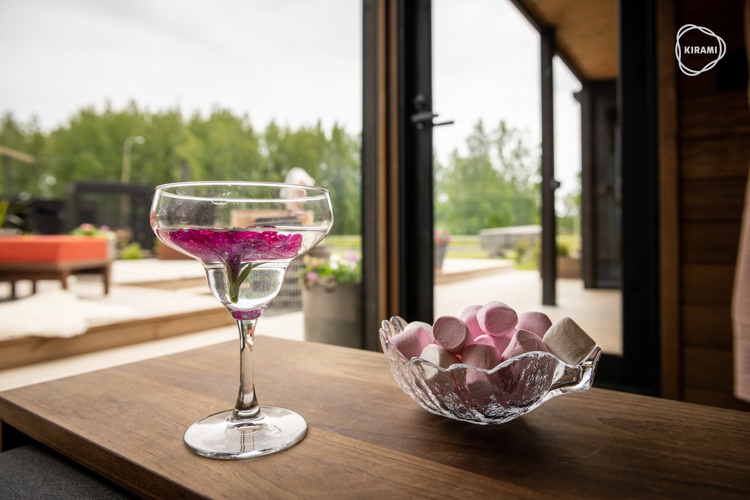 Bathing in a hot tub or sauna and using a sauna whisk
Sauna bathing is at the core of Finnish culture, and in Midsummer people take extra time to enjoy the sauna bath. For the Midsummer sauna, Finns make a birch whisk and whisk themselves in the hot sauna bath.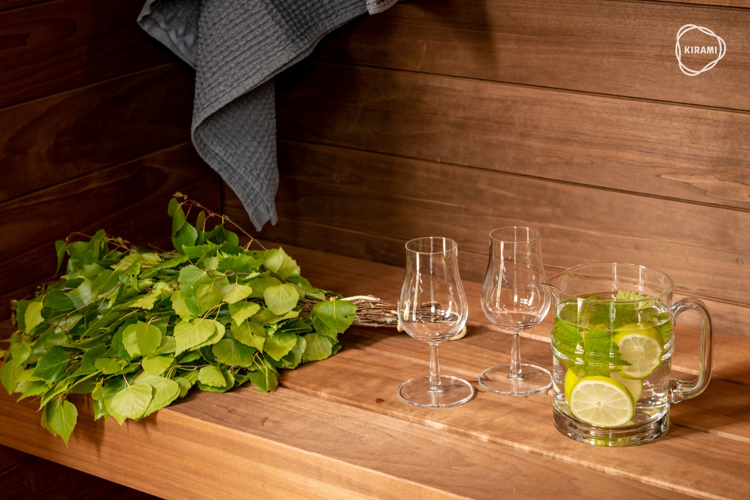 Finns also tend to migrate towards water at Midsummer; you can take a short break from a Kirami FinVision® -sauna to cool off in the sea, lake, pond or hot tub. As for hot tubs, they have become a new Midsummer tradition for many Nordic people. Sitting in a hot tub and admiring the beautiful verdant nature with no need to hurry anywhere is very relaxing.
Thanks to the hot tub, large groups can also enjoy the sauna so that people take turns bathing in the sauna and the hot tub. This means that nobody needs to wait for hours for their turn in the sauna. You can also get a drink holder that suits your tub for your drinks, for your hot tub for Midsummer; it guarantees a great atmosphere while bathing.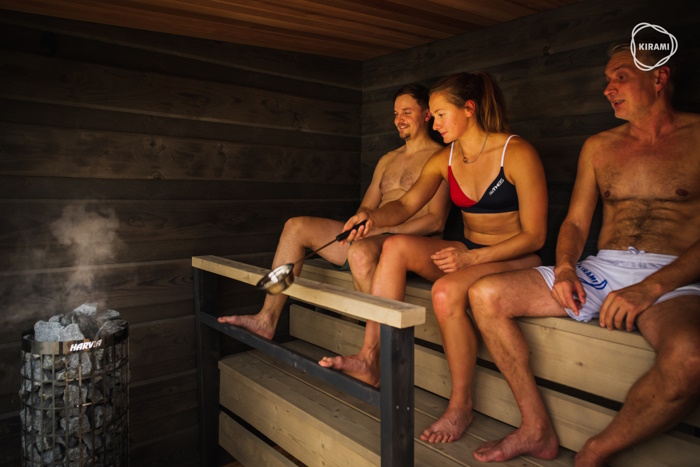 Having fun with the maypole
Maypoles are a part of the Nordic Midsummer tradition. You can spot them in Sweden and Finland, especially in the archipelago and Åland. The maypole is decorated with pennants and flower garlands in different styles depending on the area. 
Different areas have their own traditions for erecting the maypole. Especially in Sweden and the Finnish archipelago, people sing or dance around the maypole, while at other times they play games. The maypole is left standing throughout the year, until at Midsummer it is lowered down to be decorated before being erected again. 
After the maypole is up, people can enjoy a traditional Midsummer dance to evergreen songs at the cottage terrace or yard. Singing drinking songs is a strong part of the Swedish tradition. During Midsummer dinner, they drink many toasts and sing a few songs at suitable intervals. 

The next morning it is nice to heat up the sauna again and plunge into the hot tub to enjoy the rest of the long weekend.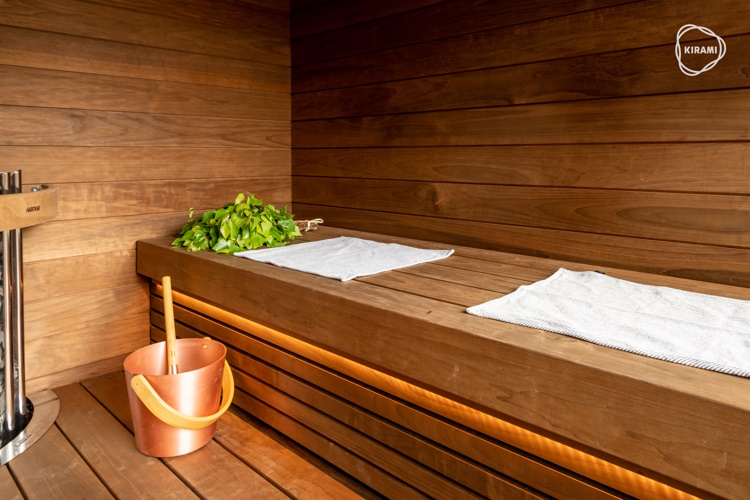 Enjoy a magical Midsummer!
Kirami