EU-standard improves safety of hot tubs
Kirami was involved in creating EU-standard for hot tubs with a goal to create the most high-quality products in market
Kirami has been the only active Finnish hot tub producer creating the new EU-wide standard that concerns safety requirements and testing methods for domestic hot tubs. For Kirami, safety of small children was especially important which has been one of the main focuses on making the standard.
General industrial association YTL contacted Kirami already in autumn 2010 and asked to join Europe wide project where standard for domestic hot tubs and spas were started to developed.
- Standard process advances so that every country has their own group where they consider country's position on the standard and its details. On top of this there were general assemblies in EU and meetings for work groups to work on standard's sub-categories. There were meetings all over the Europe, tells Data administration and Financial director of Kirami, Eero Rantanen .
Standard (EN 17125) defines the factors according to which pools, hot tubs and whirlpools are manufactured and installed. There has been multiple European pool manufacturers and security officials working on the standard. Kirami has been the only active hot tub manufacturer that has participated in the standardization work. 
Creating the standard has been time consuming process.
- Kirami has participated for eight years for this task. It is about very important matter to which we have invested a lot of time in meetings around Europe and many working hours, tells Data administration- and Financial director of Kirami, Eero Rantanen.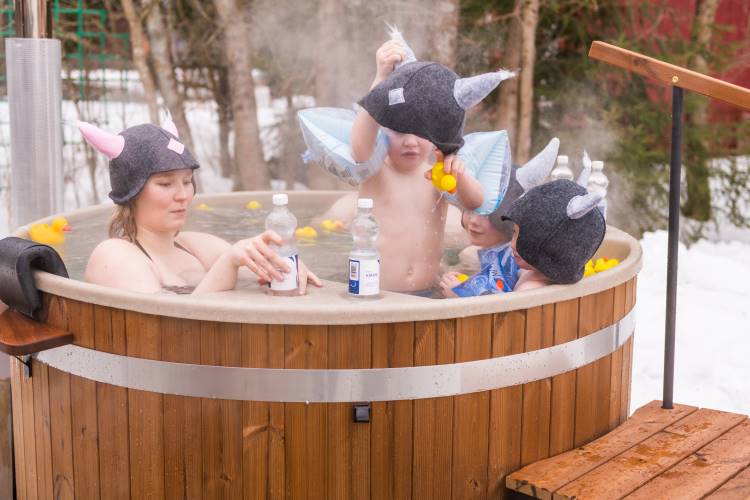 Standard improves safety
Standards improves safety and compatibility of products. Standardization also protects consumer and environment. By buying a standardized product a customer gets a guarantee for receiving a durable and usable product. The standard will be checked every five years and updated if any flaws are noticed.
In Kirami the safety has already earlier been taken care well. For example the 100 cm long heat shield for chimneys demanded by the standard has been the standard equipment in Kirami hot tubs from the beginning. Also user manuals required by the standard have already been available for all products.
- At this moment Kirami is finalizing the products to follow the standard. Most points are already finished but some details as fixed thermometer and warning signs required by standard are still being planned.
- We have learned a lot, created relationships with other manufacturers and organizations as well as received support for us. We have a chance to follow development of the industry close by, make new contacts, learn new safety matters and that helps us to create even more higher quality and safe products. It's also about durability and usability of materials, summarizes Eero Rantanen.
Additional Information:
Data administration- and Financial director Eero Rantanen
eero.rantanen@kirami.fi
+358 40 828 99735
Please read more:
• Safe hot tubbing with children
• Improve hot tubbing safety with Kirami products
Check out our new catalog.