Sydän-Hämeen Safarit offers its customers a Kirami hot tub
A break from everyday life: Sydän-Hämeen Safarit
One of Kirami's oldest customers is Mika Eerola's programme service company Sydän-Hämeen Safarit. The company operates in Pälkäne in the middle of the Häme region, in a place surrounded by the beauty of nature on the shore of Lake Mallasvesi. The company serves groups of different sizes by organising customer and staff events, meetings and evening gatherings with suitable programme, ranging from public safaris lasting a few hours to customised and comprehensive full day packages.
"We get a lot of guests of companies, work groups, tourists... really nice people. We offer snowmobile, quad bike and jetski safaris, and after the safari, there's naturally the sauna, the hot tub and delicious food," says Mika Eerola.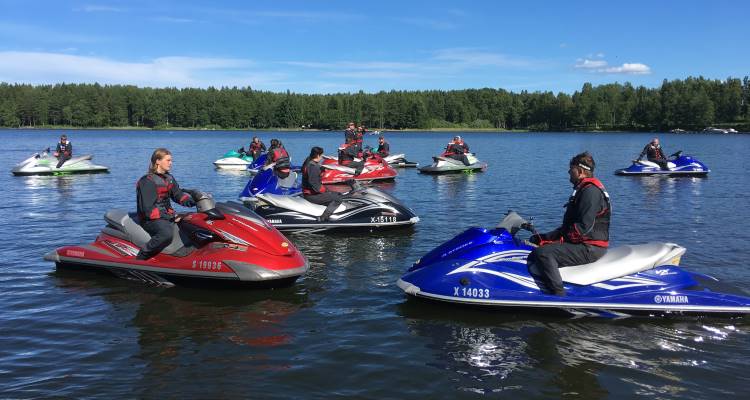 The hot tub gets plenty of use
The most popular seasons and activities of the company are the snowmobile safaris organised from February to March and the jetski safaris in June, July and August.

"We use the quad bikes all year round. Their best seasons are in August when the companies come back from holiday, as well as in November when people are having pre-Christmas parties," Eerola says.
The popularity of the hot tub does not wane with the seasons.
"Our meeting sauna at the lakeshore operates throughout the year. Practically every group adds the hot tub in their sauna programme," says Eerola.

Sydän-Hämeen Safarit uses Kirami's aluminium hot tub for eight people – "a high-quality Finnish product," as Eerola describes it. When the tub was bought years ago, Kirami was the clear choice.

"Of course we always want to use products that have been manufactured as locally as possible. And since Kirami is close by and making exactly the quality that suits our purposes, why would I have picked anything else?"

In the future, possible additional purchases are also planned.
"A cold dipping pool might be interesting right next to the hot tub," Eerola describes his plans.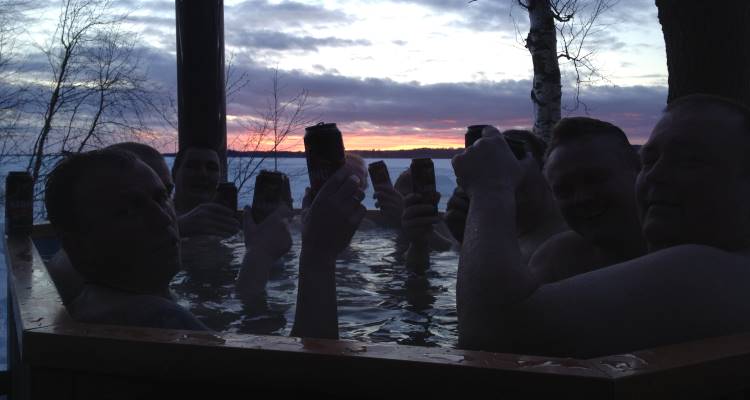 Good memories
Over the years, visitors have left many good memories. However, not all customers are immediately enthused by hot tub cooling tricks in the winter, for example.
"Well, there were some South African men who got a bit terrified when I cooled down their too hot bathwater by shovelling snow right into the tub while the customers were still in it," Eerola laughs.

Luckily, the visitors from far away had a great time in the end. The company's own people also enjoy the hot tub.

"I remember when we once tested how many people you can fit in a tub intended for eight people. Seventeen slim dancers got in nicely, when girls were included. Still, there wasn't much water left in the tub when we got out," Eerola says with a smile.
Safaris and experiences since 1999
Sydän-Hämeen Safarit originally began when Eerola wanted to change careers.
"In 1999, I was still working at Tammerneon in Tampere as a structural designer for illuminated advertisements. But I wanted to get out of the glass-walled office and work outdoors, with people on holiday. At the same time, I noticed that people were interested in this kind of a service," Eerola reminisces.

Currently, the company employs the entrepreneur himself, his family, and seasonal assistants.

"I'd describe us as a small, safe and innovative company."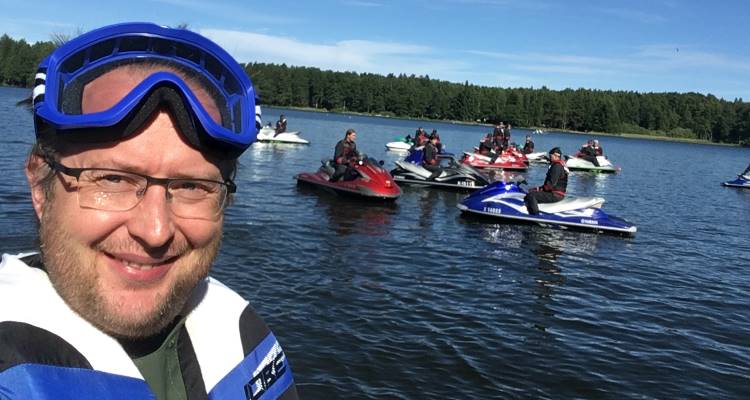 Sydän-Hämeen Safarit Oy
Keiniänkuja 7
36600 Pälkäne
Puh 0400 539410
mika.eerola@sydanhameensafarit.fi
www.sydanhameensafarit.fi