May Day, a joyful celebration in Finland
May has finally arrived with its bank holidays and it's time to enjoy it. So why not celebrate Mayday in an unusual way, resting in a wood heated hot tub?  You could share this delightful time with your family and even why not with your colleagues on this special day.  The wood heated hot tub allows you to socialize, relax and spend time with your dearest friends. You can enjoy at the same time your garden or the surroundings. It is the opportunity to take care of you and your health. So, for May Day, do something for your wellness!
How we celebrate May Day in Finland?
In Finland, May Day is a spring celebration as well as in many countries. May Day in the first international celebration in Western countries.

Finns celebrate joyfully May Day with their colleagues, between students (either from university or other schools) or within the family. In many cities, people gather together and organize picnics (video from Turku). Often elderly people like the students of the passing year are dressed up like when they were attending the ball marking the end of the study. And usually they enjoy some glass of champagne at the same time.

Depending where in Finland, specifics rituals can be found among the celebration. In Tampere for example, the 1st year students are "baptize" in the river crossing the heart of the city. The water is obviously still very cold, but they can warm up in one of the Kirami hot tub afterwards.

Songs can be heard, and the joy is on the top when the smallest are enjoying the homemade sima (drink made from water, sugar, lemon, yeast boiled and fermented) with raisins or bought in the shop. Traditionally, we eat donuts and funnels. Finnish Flag is flying all over the country and children play with balloons and serpentines. Spring is here! Happy May Day to all of you!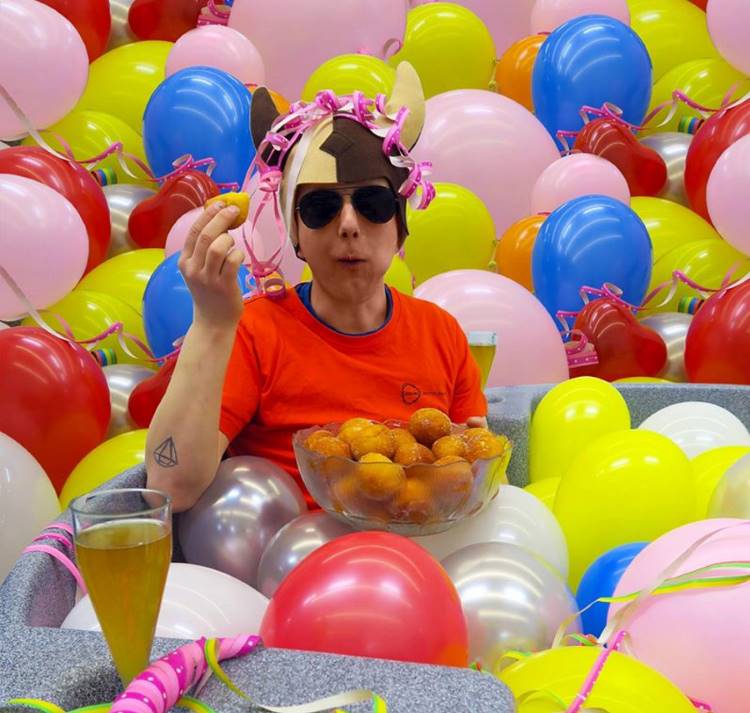 Sincerely yours,
Kirami Oy