DELUX steps
Käytössä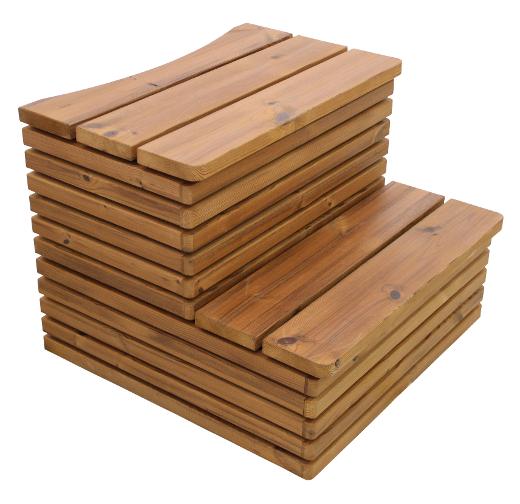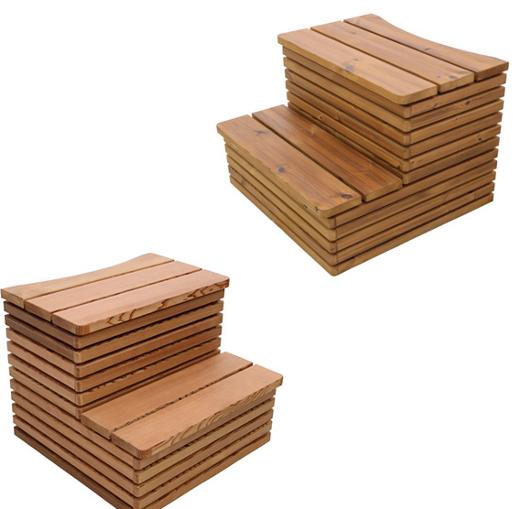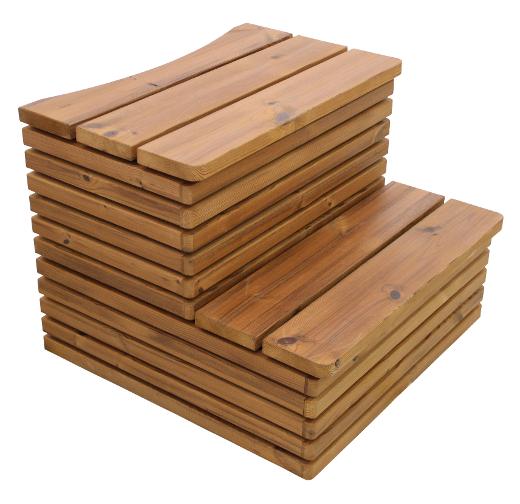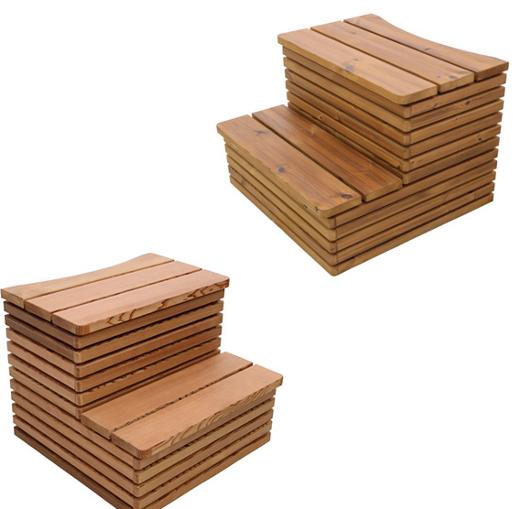 https://s3-eu-west-1.amazonaws.com/mod-kirami-img/images/TWR50DL__6430036752712__c28au5mu__full.JPG
Wooden DELUX steps are available in Western Red Cedar and ThermoWood.
A set of steps is the ideal accessory for complementing and adding the finishing touch to your hot tub. Steps also make getting in and out of your hot tub safer, and with a range of models to choose from, you're sure to find a set to your liking. Kirami offers an extensive range of steps compatible with all hot tub models.
The heat-treated pine used in the outer shell is a Finnish alternative for dark-coloured imported wood. ThermoWood is a high-quality, long-lasting material with a warm brown colour that maintains its shape well.
1