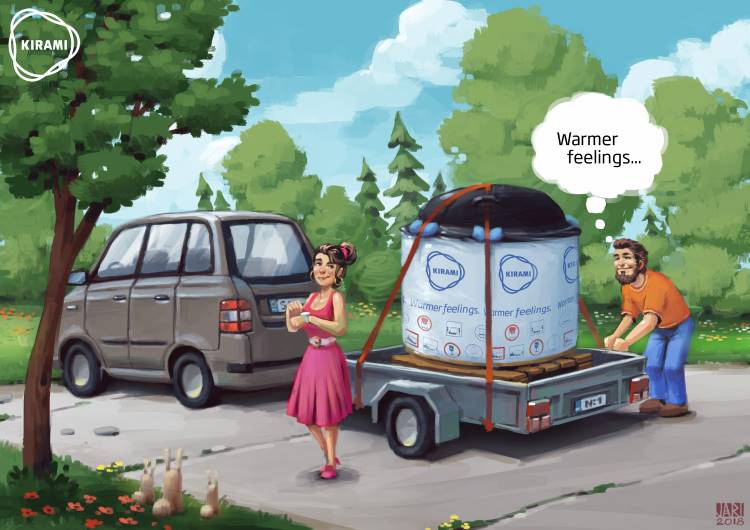 Q: How can I move the hot tub?
A: Hot tubs are primarily delivered with all accessories packed inside it, whereby the weight of the package can exceed 200 kg. The tub itself is relatively light. When you remove the heater and other loose parts from inside the package, the remaining weight ranges from 100 to 160 kg depending on the model, meaning that the tub can be carried by 3–4 people. 
Q: Can the hot tub be transported on its side?
A: Transporting the hot tub on its side is not recommended. The tub must be moved from place to place in the upright position. The brim of the tub cannot withstand the weight of the tub when kept or transported on its side, resulting in the brim bending out of shape.
Enjoy the perfect bathing time! Discover our wide range of accessories and learn more about Kirami's various hot tub models!