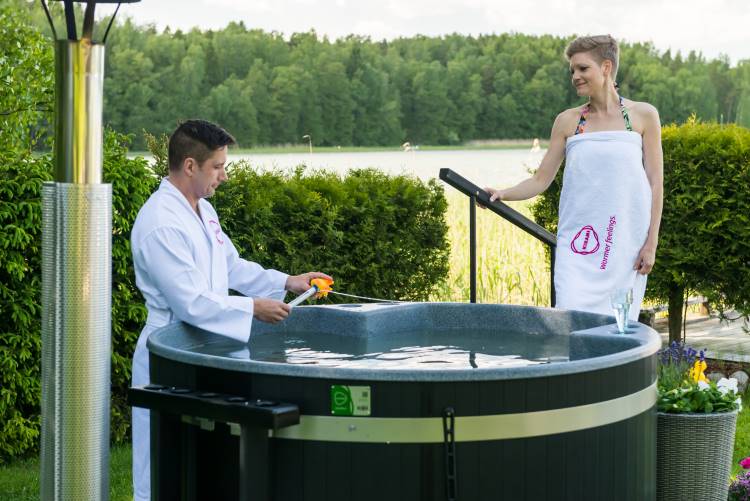 Q: Are there handrails available for the steps?
A: There are no handrails for our small steps, as the steps are so low and lightweight that a handrail would not be sturdy and safe. However, we now offer a higher and heavier Family step, which features a handrail.
Enjoy the perfect bathing time! See also our extensive range of accessories and read more about Kirami's range of hot tubs!