Original Woody Tiny Dippy
Original Woody Tiny Dippy
Uutuus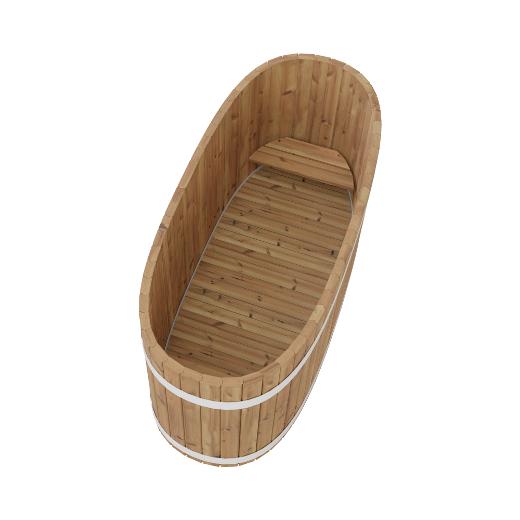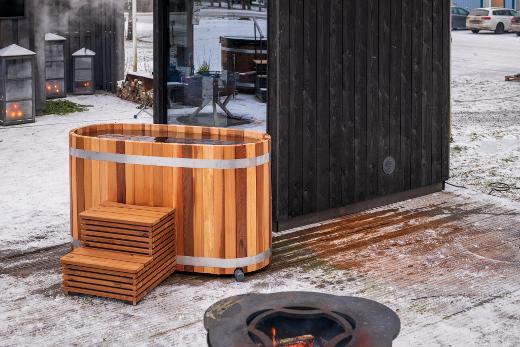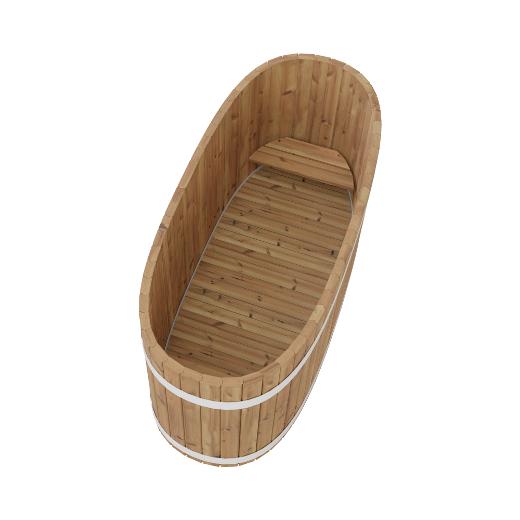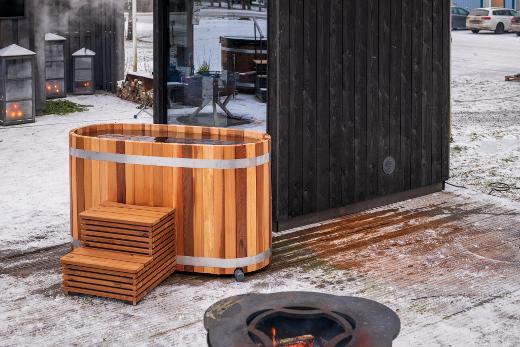 https://s3-eu-west-1.amazonaws.com/mod-kirami-img/images/OWTINYTW__73dex6xl__full.png
https://s3-eu-west-1.amazonaws.com/mod-kirami-img/images/OWTINYTW__vnu1asq2__full.png
https://s3-eu-west-1.amazonaws.com/mod-kirami-img/images/gcngictp__full.jpg
https://s3-eu-west-1.amazonaws.com/mod-kirami-img/images/o5wiq53p__full.jpg
https://s3-eu-west-1.amazonaws.com/mod-kirami-img/images/4vkv1o82__full.jpg
https://s3-eu-west-1.amazonaws.com/mod-kirami-img/images/3rnmskqs__full.jpg
https://s3-eu-west-1.amazonaws.com/mod-kirami-img/images/7hxfivby__full.jpg
https://s3-eu-west-1.amazonaws.com/mod-kirami-img/images/tuluvnl2__full.jpg
https://s3-eu-west-1.amazonaws.com/mod-kirami-img/images/v96zbf3t__full.jpg
Would you like a dip in refreshing water on a hot day, cool down between sessions in the sauna or enjoy the feeling you get from winter swimming even when the weather is warm? Kirami's dipping tub is the answer. Woody Tiny Dippy has the same gracefully elegant design as Woody Tiny, but it comes without a heater. Enjoy an invigorating dip by yourself or with another!
Woody Tiny Dippy is the smallest hot tub in our range made of solid wood. It is suitable for small, cute yards as well as patios. The size of the hot tub and its new shape make Woody Tiny Dippy perfect for couples or situations where water consumption needs to be kept to a minimum.
The new hot tub model was introduced in early March 2022.
No heater.
The heat-treated pine used in the outer shell is a Finnish alternative for dark-coloured imported wood. ThermoWood is a high-quality, long-lasting material with a warm brown colour that maintains its shape well.
The barrel diameter is 170 cm and water volume 760 litres. It is suitable for 1-2 people. The dry weight of the hot tub is 100 kg.
FI
1
Uutuus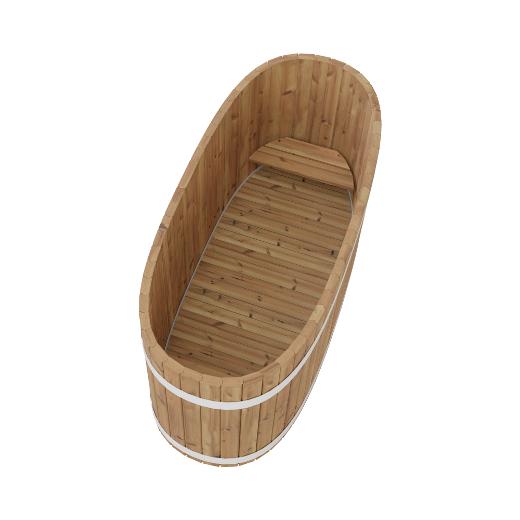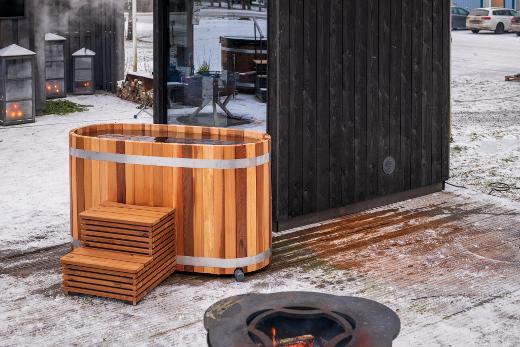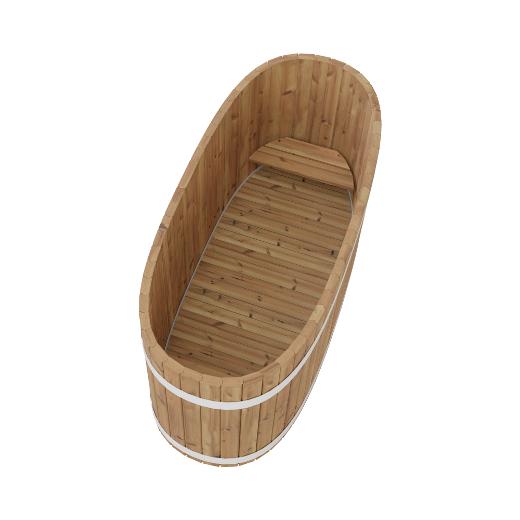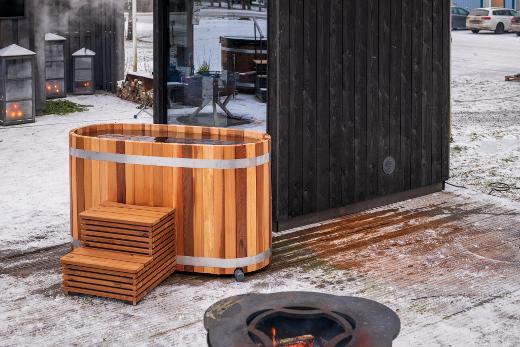 Read more in our FAQ-section
LED lights are available as an accessory for colours marked with this symbol.