Triholdy
Käytössä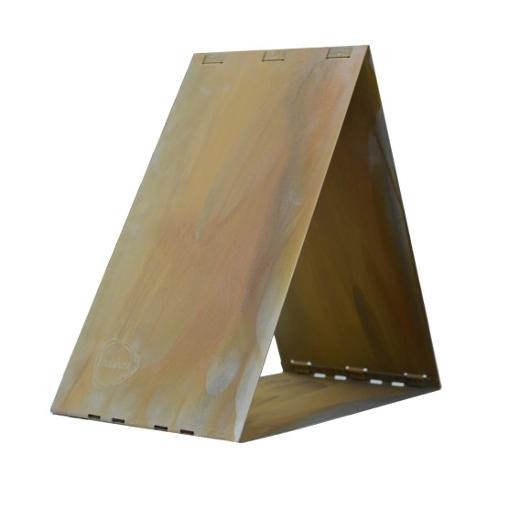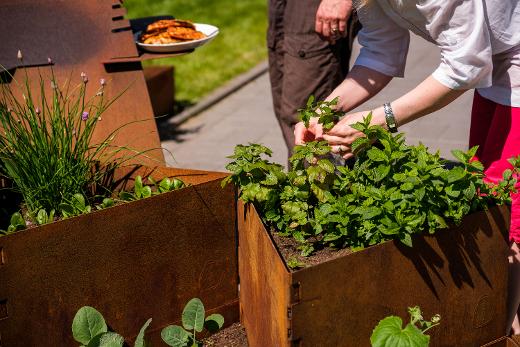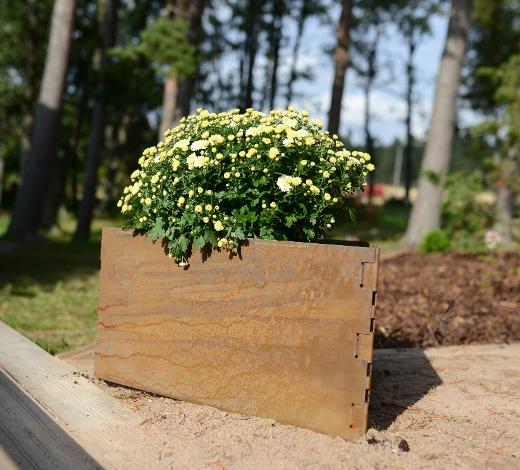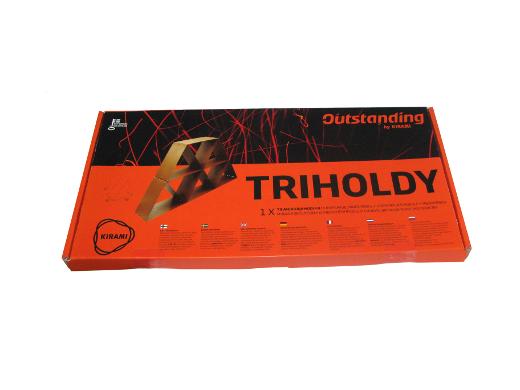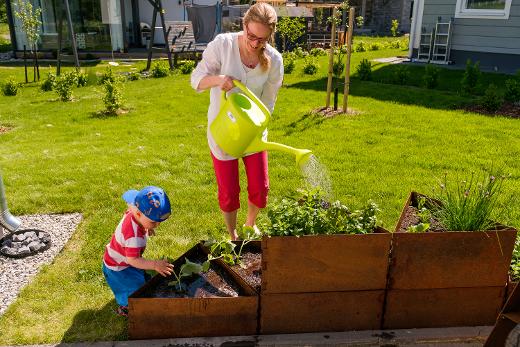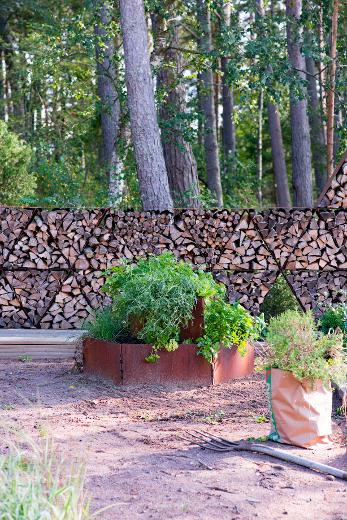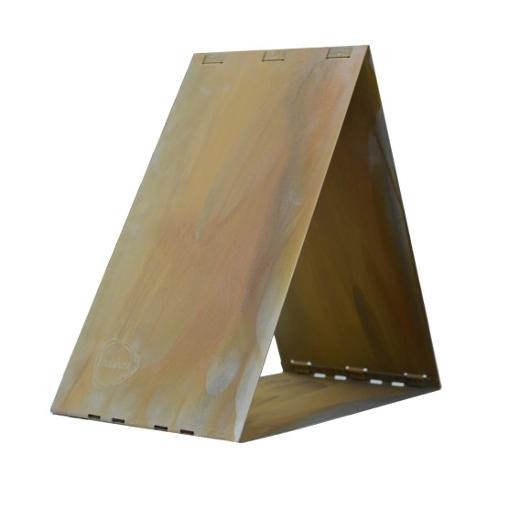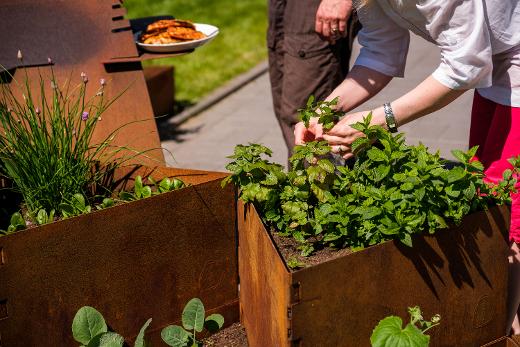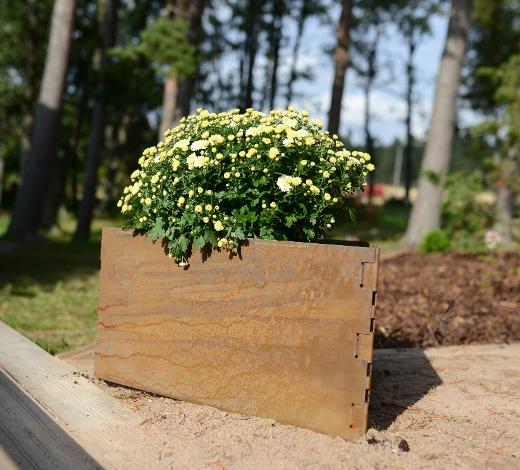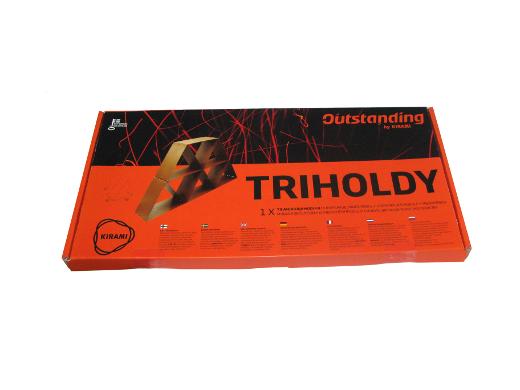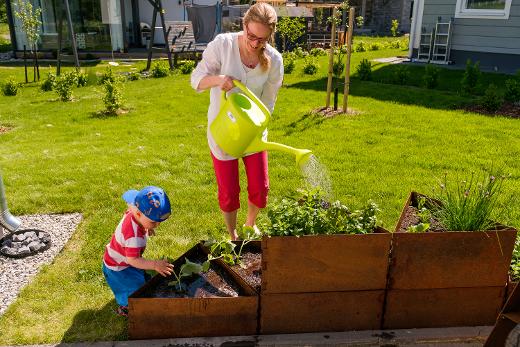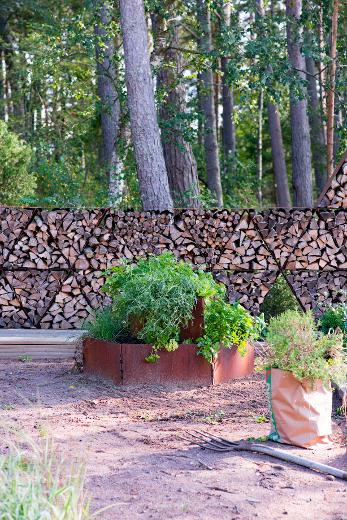 https://s3-eu-west-1.amazonaws.com/mod-kirami-img/images/OS-TRIHOLDY__6430036753221__1okq8w3e__full.jpg
https://s3-eu-west-1.amazonaws.com/mod-kirami-img/images/OS-TRIHOLDY__6430036753221__ke6vl84u__full.jpg
https://s3-eu-west-1.amazonaws.com/mod-kirami-img/images/OS-TRIHOLDY__6430036753221__hgsyte6p__full.jpg
https://s3-eu-west-1.amazonaws.com/mod-kirami-img/images/OS-TRIHOLDY__6430036753221__cm6qpkkt__full.jpg
https://s3-eu-west-1.amazonaws.com/mod-kirami-img/images/OS-TRIHOLDY__6430036753221__8p79dxmx__full.jpg
https://s3-eu-west-1.amazonaws.com/mod-kirami-img/images/OS-TRIHOLDY__6430036753221__ysfq8nwv__full.jpg
https://s3-eu-west-1.amazonaws.com/mod-kirami-img/images/OS-TRIHOLDY__6430036753221__yc1vohjx__full.jpg
https://s3-eu-west-1.amazonaws.com/mod-kirami-img/images/OS-TRIHOLDY__6430036753221__o78ri6n2__full.jpg
https://s3-eu-west-1.amazonaws.com/mod-kirami-img/images/OS-TRIHOLDY__6430036753221__ochms64a__full.jpg
Triholdy can be used outdoors as a planting pool, space divider, firewood rack or shelf, for example. With Triholdy modules, you can create a playful, modern yet harmonious and practical yard decoration scheme.
Triholdy is part of Kirami's Outstanding product family, which is made of cold-rolled weatherproof COR-TEN® steel. Over time, the surface will develop a rust-like patina, which forms a durable protective layer. Before the protective layer is formed, some rust will come off the steel surface with rainwater.
Triholdy is an extremely versatile product, which can be used in a variety of ways to give your environment a unique touch. It can be used as a room divider, firewood holder, support wall for potted plants, shelf, bottle holder, or plant frame, to name but a few usages. It can even be put to beautiful use as a planting stand for herbs or other plants – combining the verdancy of the plants with the sturdy triangle creates a striking contrast.The Triholdy modules can be combined in many ways – your imagination is the only limit for creating the combination of your dreams. Triholdy modules can be easily attached to each other using the mounting clips included.The product is made of sturdy 2 mm thick COR-TEN steel, which patinates into a durable rusty shade. The Triholdy triangles are also acid-treated and rinsed in order to allow the patination to start sooner.Triholdy is a Finnish product, entitled to use the Key Flag Symbol.
FI
1
Käytössä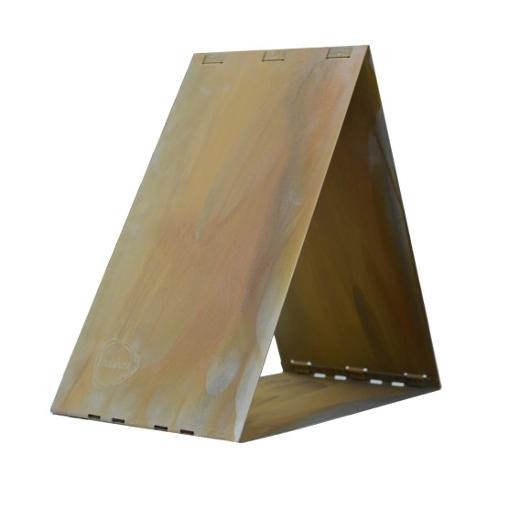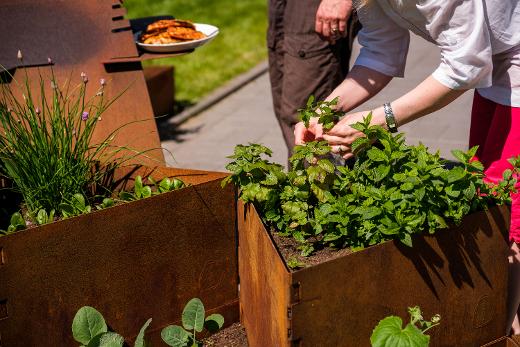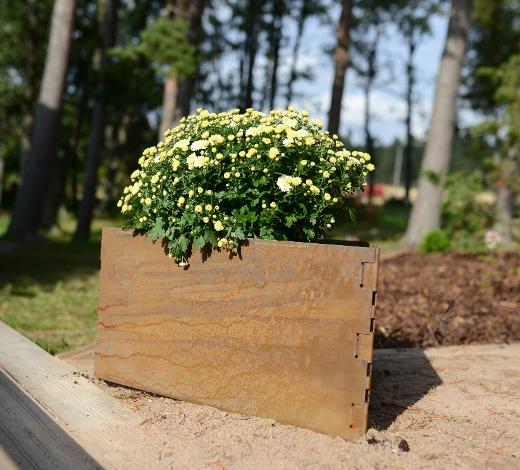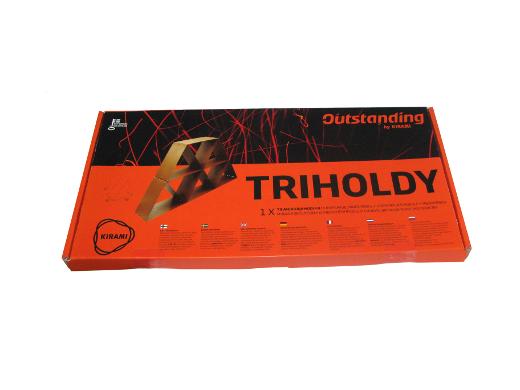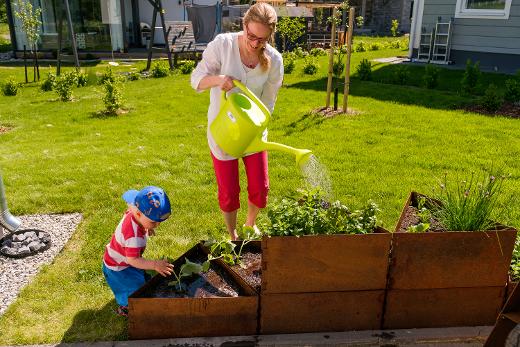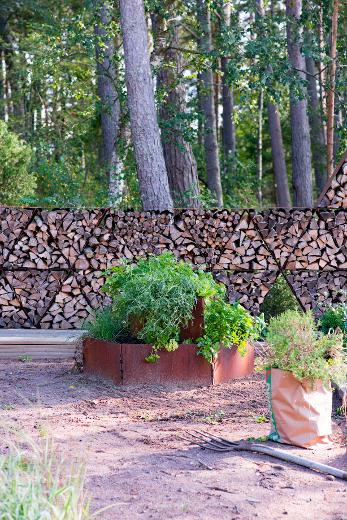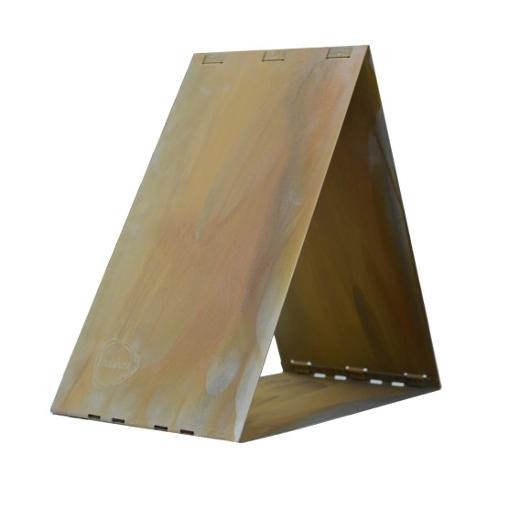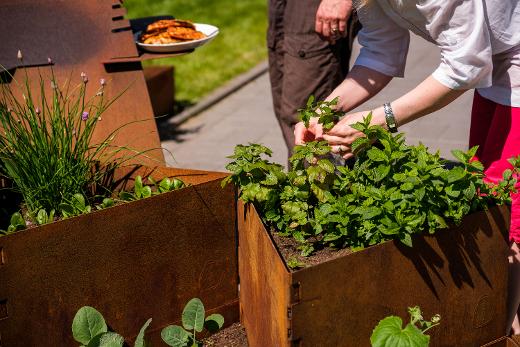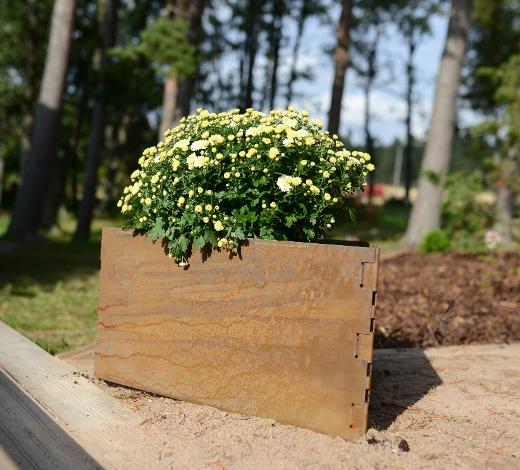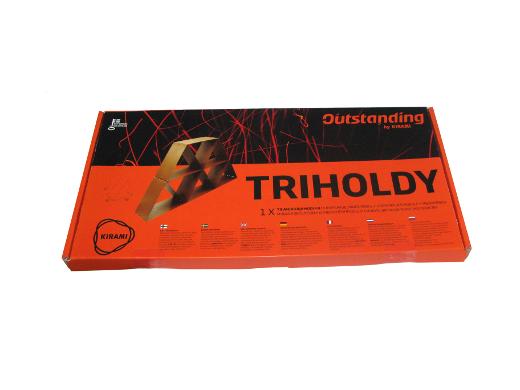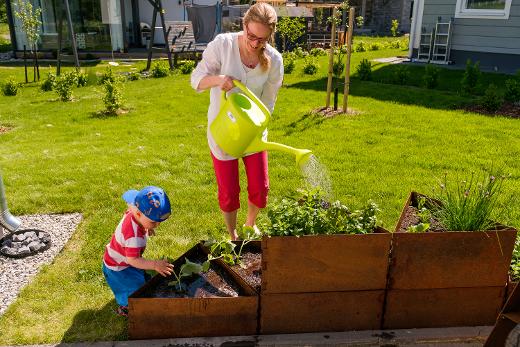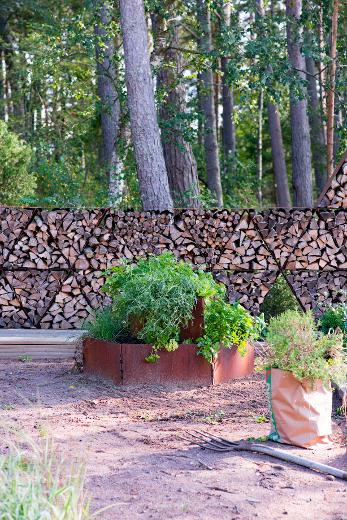 Measurements
Manuals and files
Technical Info
- Manufactured 2mm of Cor-Ten steel whose surface will patinate to look rusty and durable. - COR-TEN® A is a cold-rolled weather-proof steel. First, the surface will rust, but then the rust layer will slowly condense and protect the underlaying steel from corrosion and the corrosion will slow down. The protective layer will be formed in normal weather condition in 18–36 months provided that the steel surface gets wet and dries repeatedly. Before the formation of the protective layer, some rust will come off from the surface of the steel with rain water. The structures shall be designed so that the flowing water will not dye any objects below.