A middle outlet kit to be placed between the filter and the tub
A middle outlet kit to be placed between the filter and the tub
Käytössä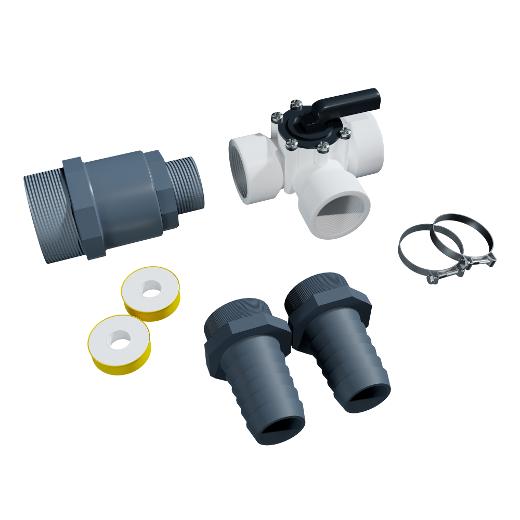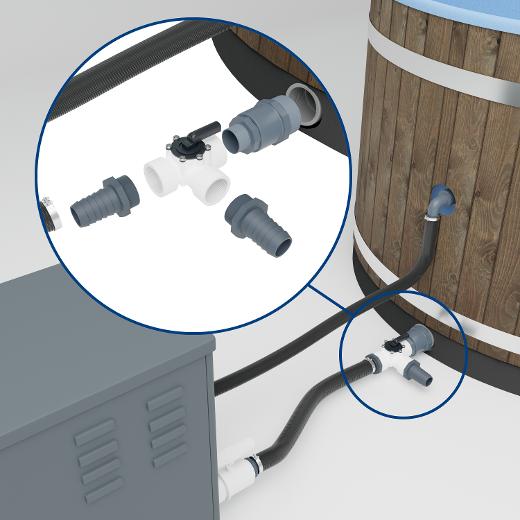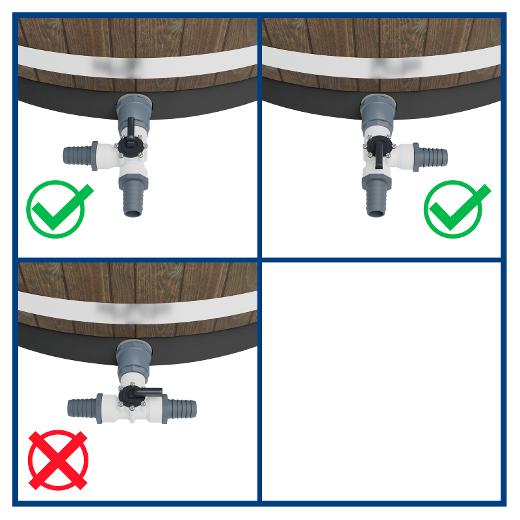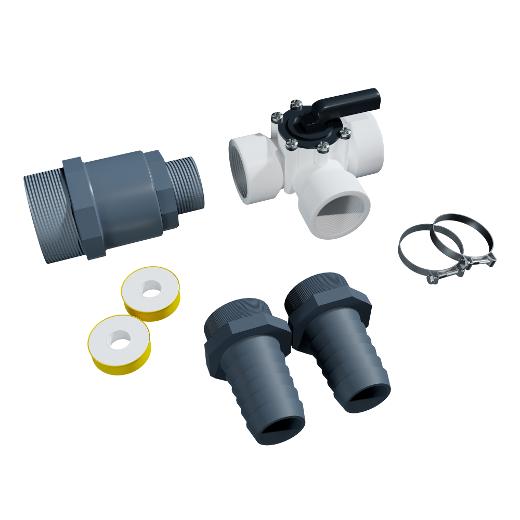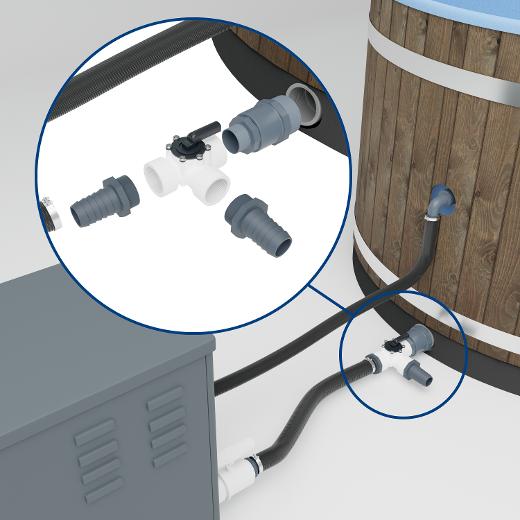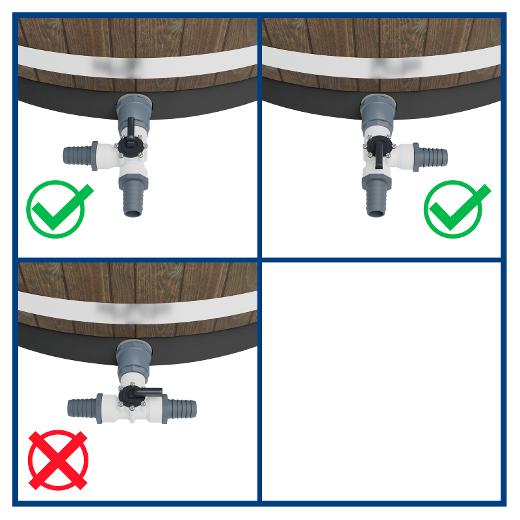 https://s3-eu-west-1.amazonaws.com/mod-kirami-img/images/3242__iim0oclj__full.png
https://s3-eu-west-1.amazonaws.com/mod-kirami-img/images/3242__8lcepw1v__full.png
https://s3-eu-west-1.amazonaws.com/mod-kirami-img/images/3242__9k0ml9vh__full.png
Middle outlet kit between the filter and the tub make it easier for you to empty the pool. The middle outlet kit is available for round plastic tubs.
When connecting an external filter system, this connection kit can replace the outlet valve in the Kirami hot tub. This connection kit makes it easier to drain a pool with a filter system. The three-way valve can be installed in two different positions, with the outlet pointing either to the right or to the left (note: see picture).
Another advantage of the three-way valve is that you can stop the flow of water from the pool to the filter system. This makes it easier to replace or clean the filter mass. Please note that the return valve of the filter in the basin must also be plugged in this case.
If the original Kirami drain valve is replaced with this kit, please note that some water will remain in the drain pipe.
We also recommend that before filling the hot tub, you start by flushing the hot tub and the water tank of the stove through the upper outlet so that the residual water is flushed out of the drain pipe.
The product contains:
conversion nipple 1 1/2 x 2 1/2" outer thread
three-way valve 1/2" 1 1/2" inner thread
2 x hose coupling 1 1/2" outer thread, inner dimension 38mm, grey PP
2 pcs x hose clamp 12mm wide, 32-50mm W5
2 x pipe tape
FI
0
Käytössä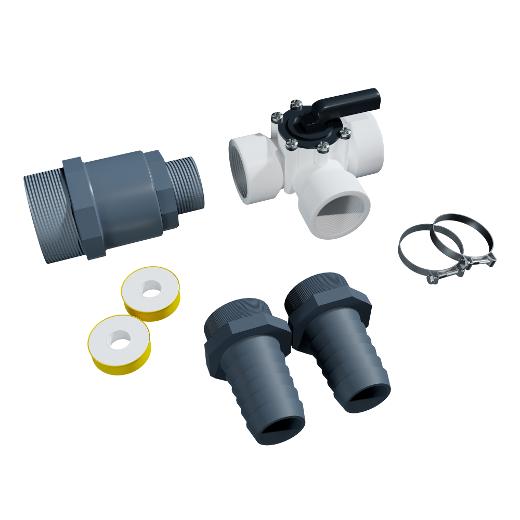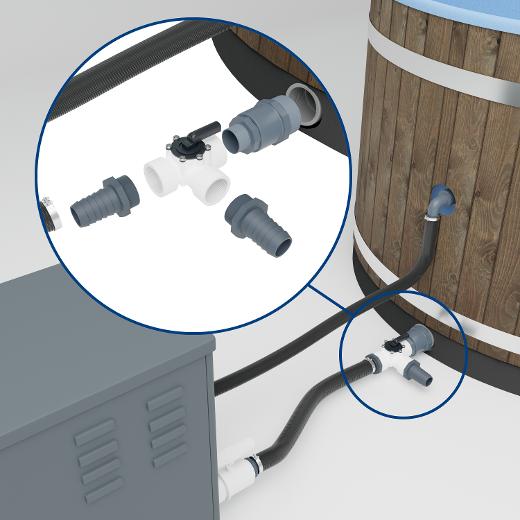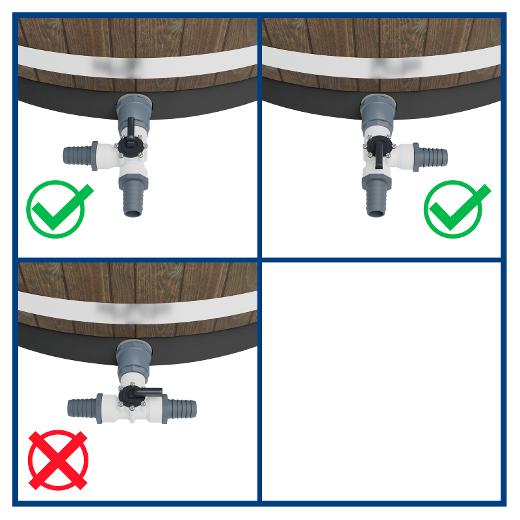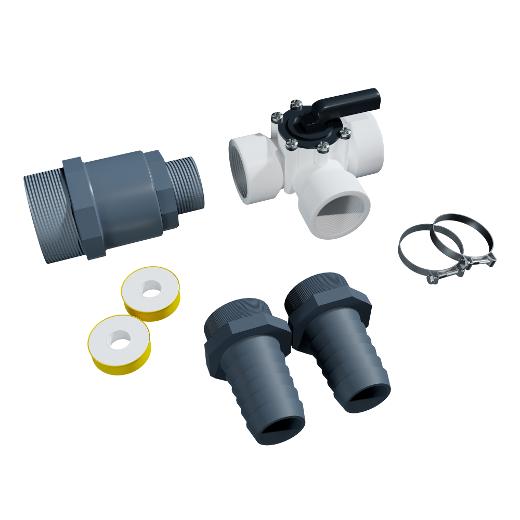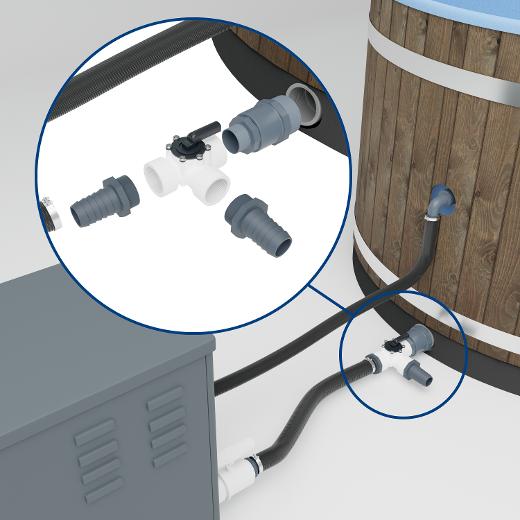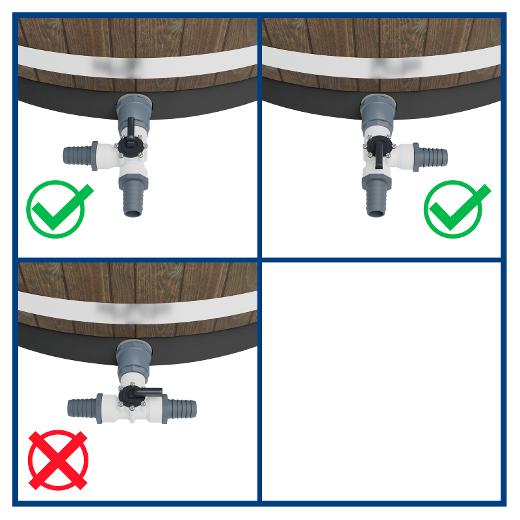 Measurements
Manuals and files
Technical Info