Covers for angular hot tubs
Covers for angular hot tubs
Poistumassa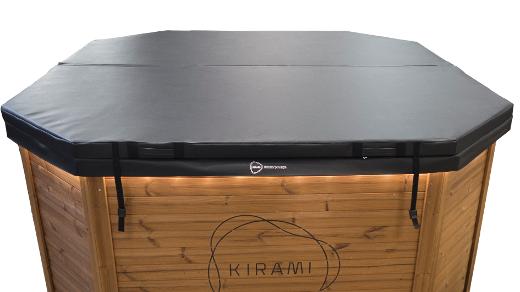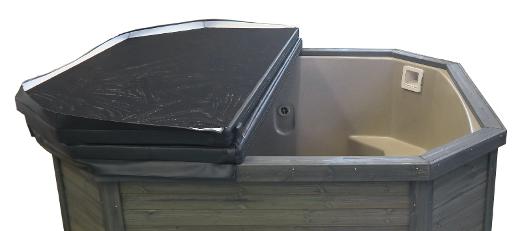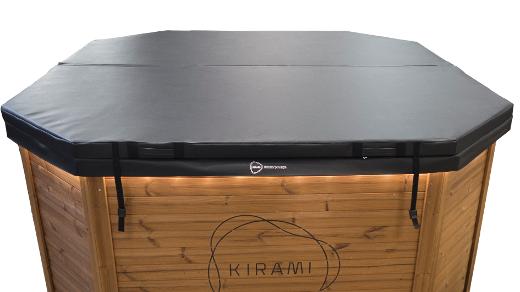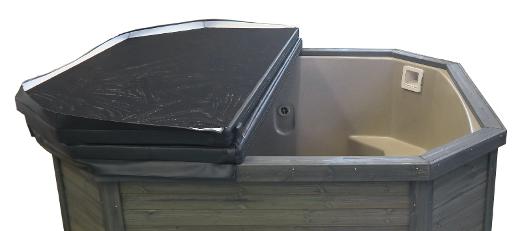 https://s3-eu-west-1.amazonaws.com/mod-kirami-img/images/ICGRANDY__m82rx128__full.jpg
https://s3-eu-west-1.amazonaws.com/mod-kirami-img/images/ICGRANDY__9d96kvgd__full.jpg
Durable and high-quality insulated covers for angular hot tubs. A cover is especially useful accessory, with it you can speed up heating of your hot tub, keep the water hot for a longer time and optimize heating performance on the following day. The cover also protects your hot tub from debris and with a cover your hot tub remains clean when empty, and as well it protects inner parts of hot tub from UV-radiation. The cover improves safety especially for families with children and pets. The cover has been standardized (EN 17125) as a safety cover.
This durable insulated cover features an artificial leather finish and is compatible with Grandy Minipool which have external heater. The cover can also be folded in half and features built-in handles on sides, making it easy to lift and handle. Locking mechanism includes four buckled straps with safety locks which are included with the cover.
FI
1
Poistumassa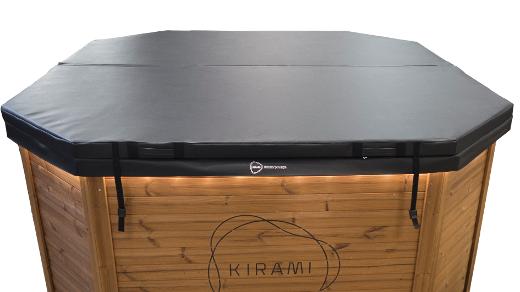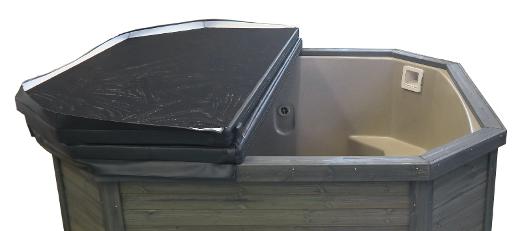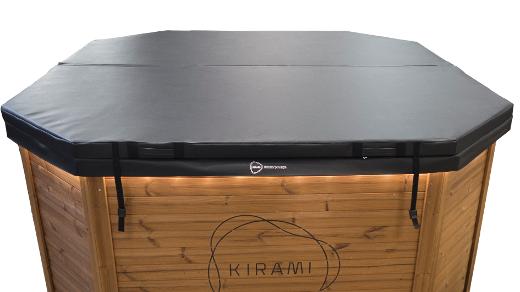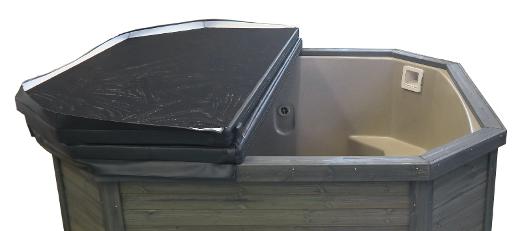 Measurements
Manuals and files
Technical Info
The cover has 70 mm thick frost EPS insulation with an metallic U-bar enforcement inside which is packed in water tight plastic. The surface material is durable artificial leather with built-in UV, mould and fire protection. The underside surface is plastic net. Four buckled straps with safety locks are included for fastening.
Also get accessories