Harvia strengthens its position by acquiring Kirami
Harvia strengthens its position in the sauna and spa market by acquiring still water hot tub manufacturer Kirami 
Harvia has on 28 May 2021 signed and closed an agreement to acquire Kirami Oy, a leading Finnish still water hot tub manufacturer and pioneer in wood-heated hot tubs globally. The acquisition complements Harvia's sauna and spa offering well and strengthens Harvia's leading position as a global sauna and spa experience brand. 
Harvia has a comprehensive sauna and spa product range, from heaters and their components to full sauna and spa solutions – meeting the needs of consumers and industry professionals alike. Harvia's revenue totaled EUR 109.1 million in 2020. Harvia Group employs more than 600 professionals in Finland, China and Hong Kong, Romania, Austria, United States, Germany, Estonia and Russia. The company is headquartered in Muurame, Finland, adjacent to its largest sauna and sauna component manufacturing facility.
We see that the acquisition will offer a wide range of synergistic opportunities related to e.g. distribution, logistics and R&D for both Harvia and Kirami and thus, will also benefit our customers.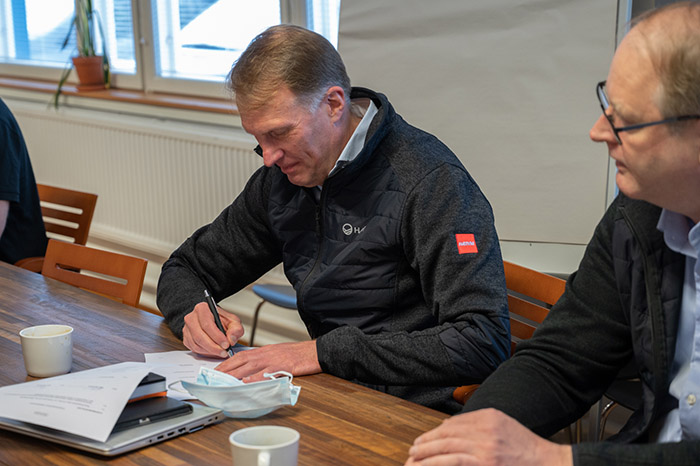 "Harvia is very happy to announce the acquisition of Kirami. The company is an excellent strategic fit to Harvia's "healing with heat" philosophy, supporting our aim of increasing the value of average purchase, geographical expansion, and improving our productivity. Hot tubs are a new product category for Harvia, and they complement our modern backyard living & wellness offering very well, fully in line with our Healing with Heat concept," says Tapio Pajuharju, CEO of Harvia Plc.
"The acquisition of Kirami increases Harvia's market share especially in the residential sauna and spa solutions. Utilizing our distribution channels and network, we see great opportunities to further increase the sales of Kirami products especially in Central Europe and Scandinavia. In the future, we see additional opportunities particularly in expanding the hot tub offering to electrically heated or hybrid still water hot tubs. Combining Harvia's electrical and water technology expertise with Kirami's hot tub products and unique expertise provides an additional competitive advantage. Lately, hot-cold alteration treatments have become very popular and Kirami is offering a good platform to further entertain this opportunity," Pajuharju concludes.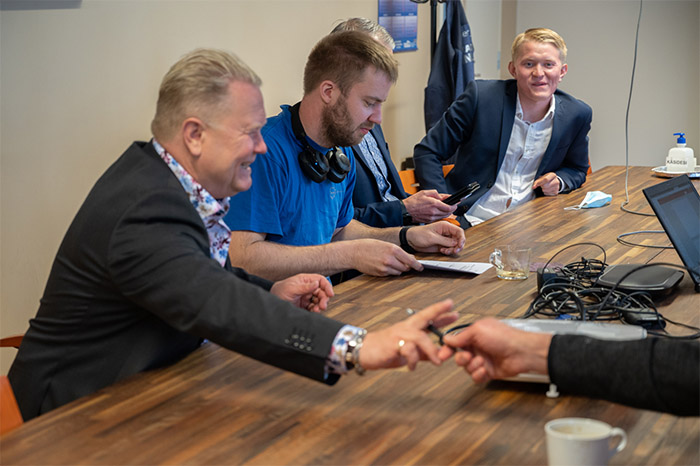 "We are very pleased with this transaction. With Harvia's support, we can take the next step on our growth journey and continue our international expansion. Our cultural fit with Harvia is strong, as both companies build on the wellness trend, focusing on high quality and user-friendliness of products as well as continuous innovation," says Mika Rantanen, CEO of Kirami. "During the past few years, we have worked hard to develop our product offering and international distribution. Together with Harvia, we can expand these further to boost demand among new customer segments."
The acquisition does not have any immediate impact on Harvia's or Kirami's customers. We will continue to serve all customers exactly as we have done so far, and Kirami will continue as an independent brand.

More information about the acquisition is available in Harvia's stock exchange release: www.harviagroup.com. Should you have any questions regarding the transaction, please do not hesitate to be in touch with your contact person at Kirami.
Further information:
Tapio Pajuharju, CEO
tel: +358 50 577 4200
tapio.pajuharju@harvia.fi
Mika Rantanen, CEO of Kirami
tel: +358 45 676 9954
mika.rantanen@kirami.fi