Paragraafin teksti
Test how a hot tub fits your yard with the Kirami Hot Tub Designer application
Would you like to test and see how a hot tub would fit your yard? The Kirami Hot Tub Designer application allows you to design a hot tub package with all necessary parts and accessories and then test how that hot tub would fit your own yard.
The application is easy to use. Start by choosing your favored hot tub model, get familiarised with heaters that are suitable for the specific hot tub model, outside- and inside materials and colours and a number of different accessories from the given range. You can rotate, zoom and have a closer look at the finished design from all angles. 
The applications AR (augmented reality) feature allows you to place your hot tub design on your own yard. Point your camera at your yard and place the hot tub in your garden. You can resize and adjust the hot tub perspective with the help of different measuring lines provided in the app. By testing out different product and colour combinations you will easily find a hot tub that fits your yard!
You can save the final result in your device's photo gallery and directly send us a request for the hot tub quotation of your dreams.
Download the app from App Store or Google Play:
The application is easy to use
Learn how to use the application from the video below:
Instructions in image form:
1. Choose preferred hot tub model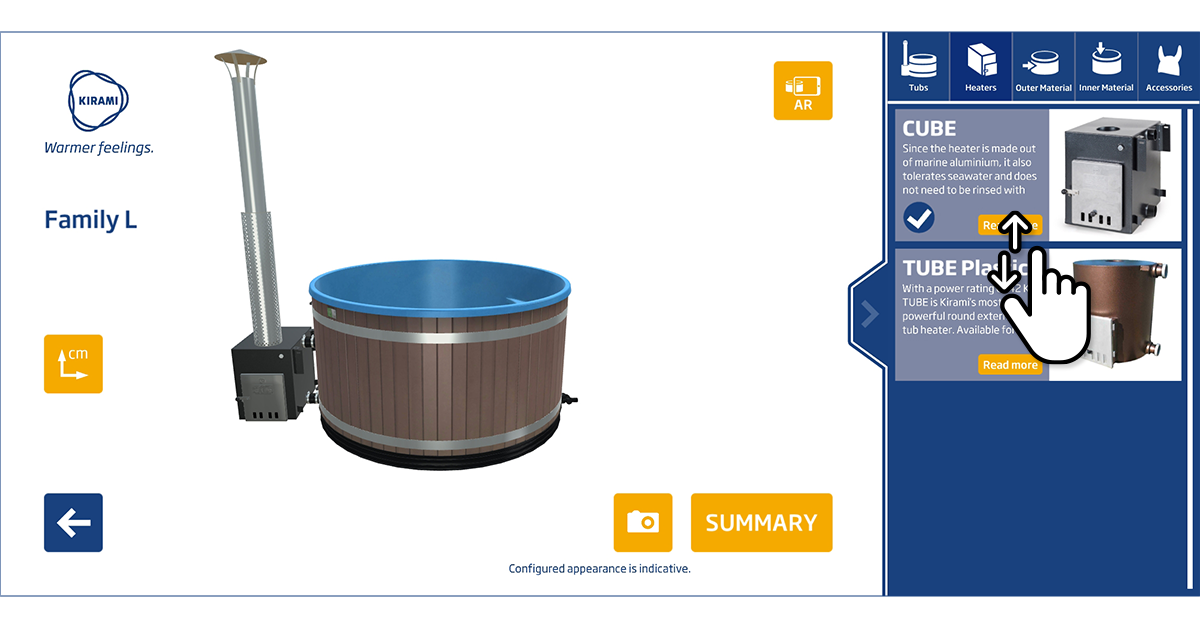 2. Choose preferred hot tub heater
3. Choose outside material and colour
4. Choose inside material and colour
5. Choose preferred accessories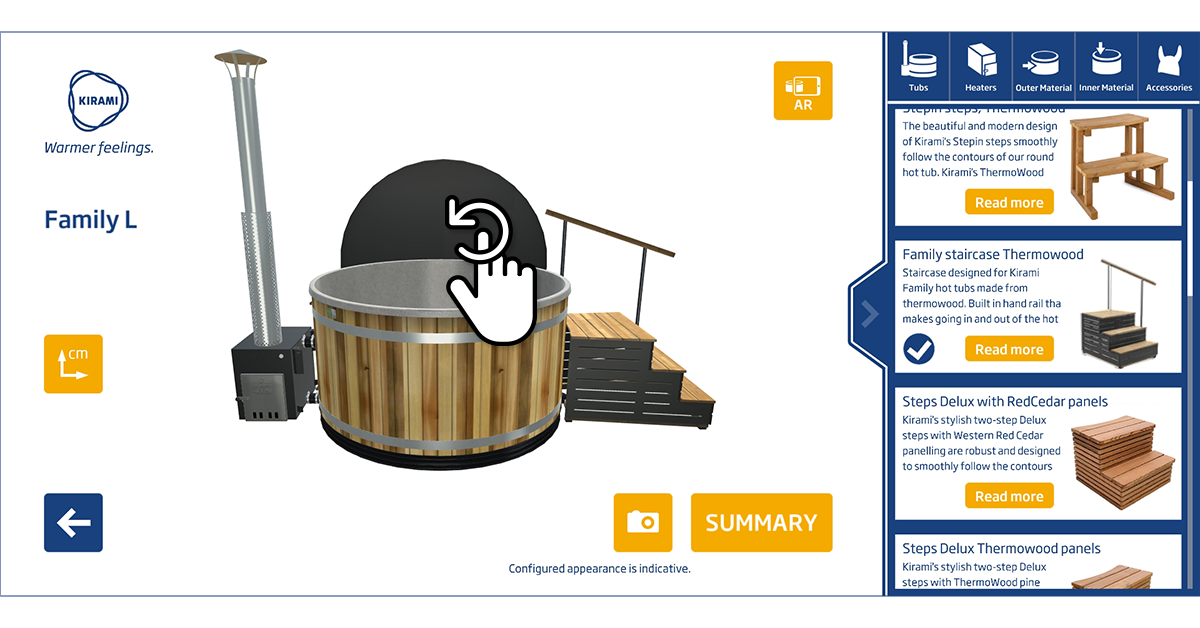 6. Preview your design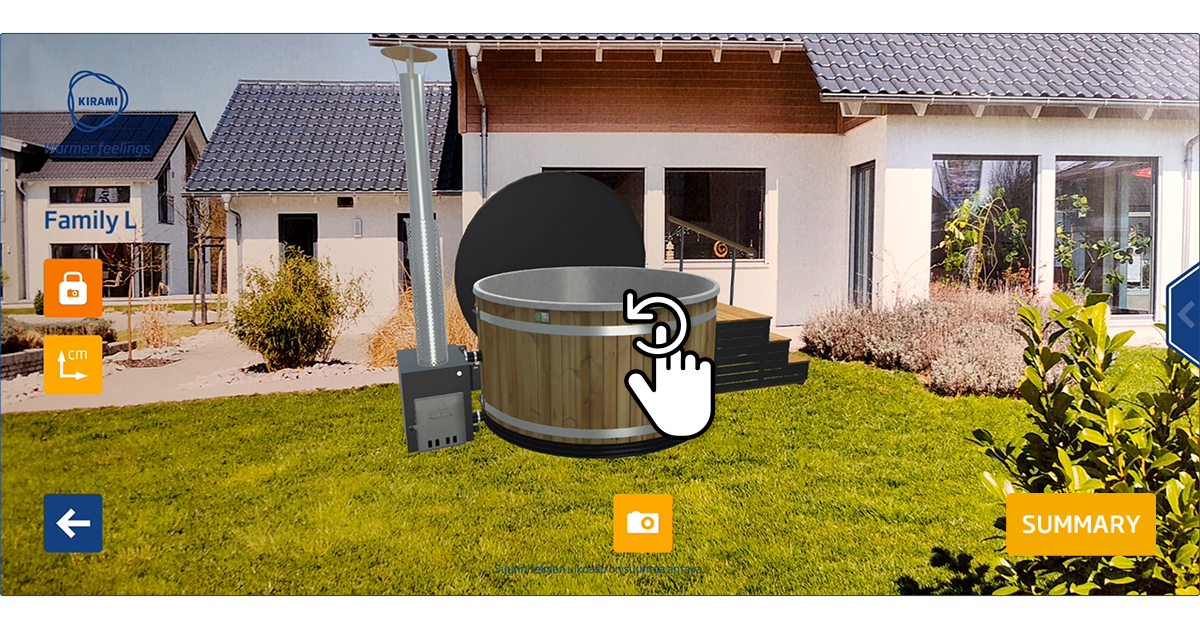 7. Place hot tub on yard
8. Send summary and quotation