Kirami FinVision® Annex
- backyard paradise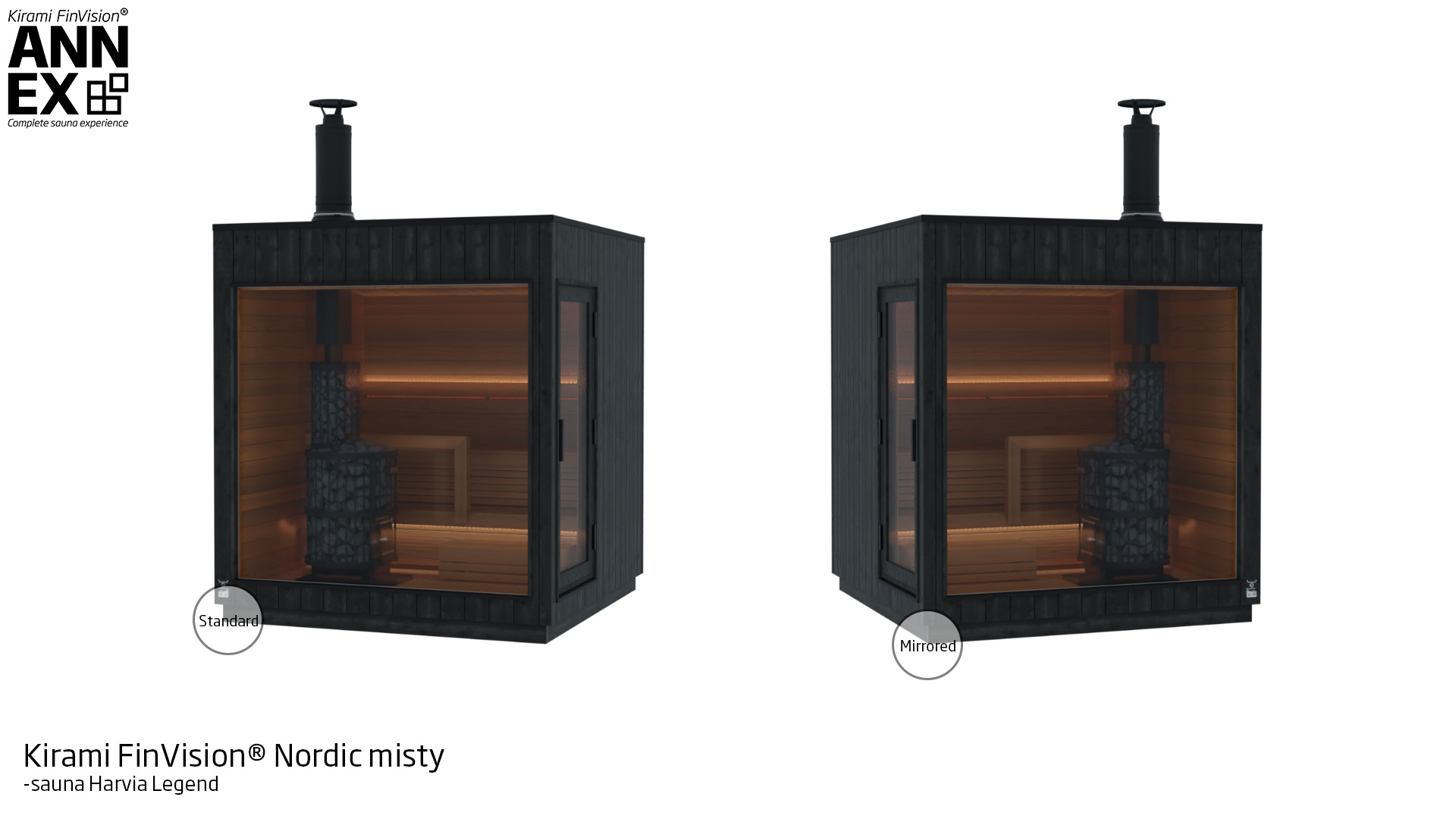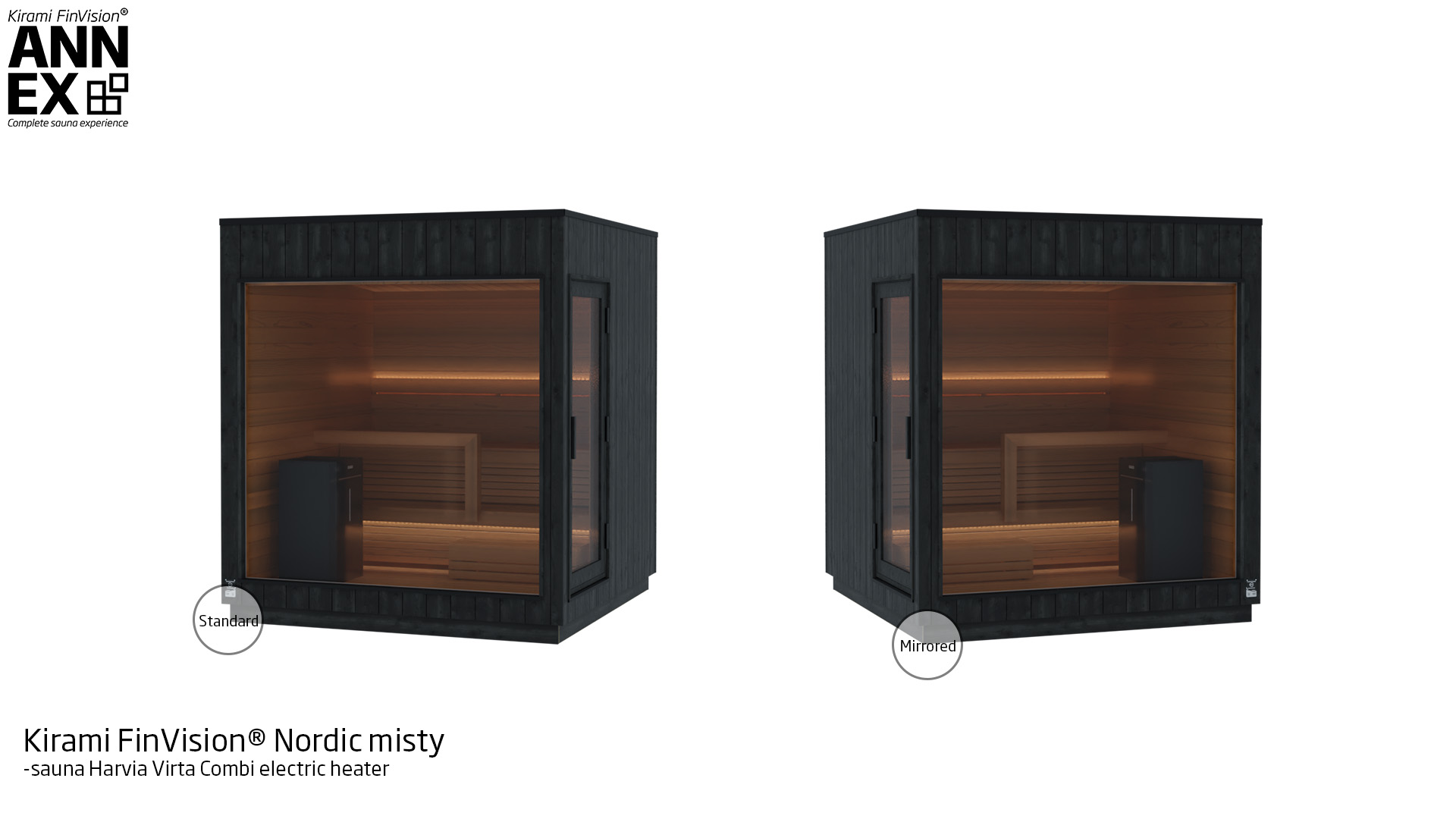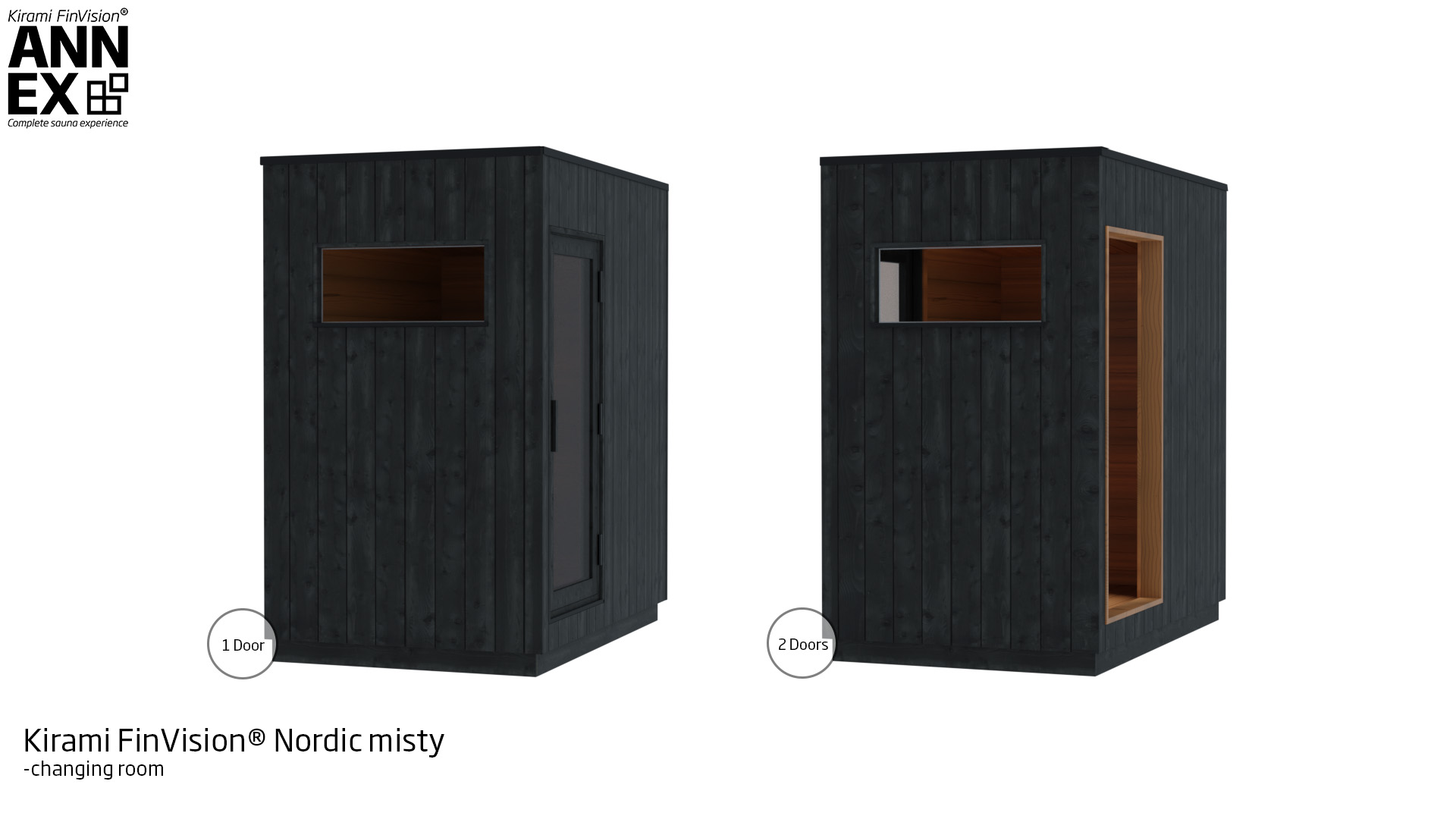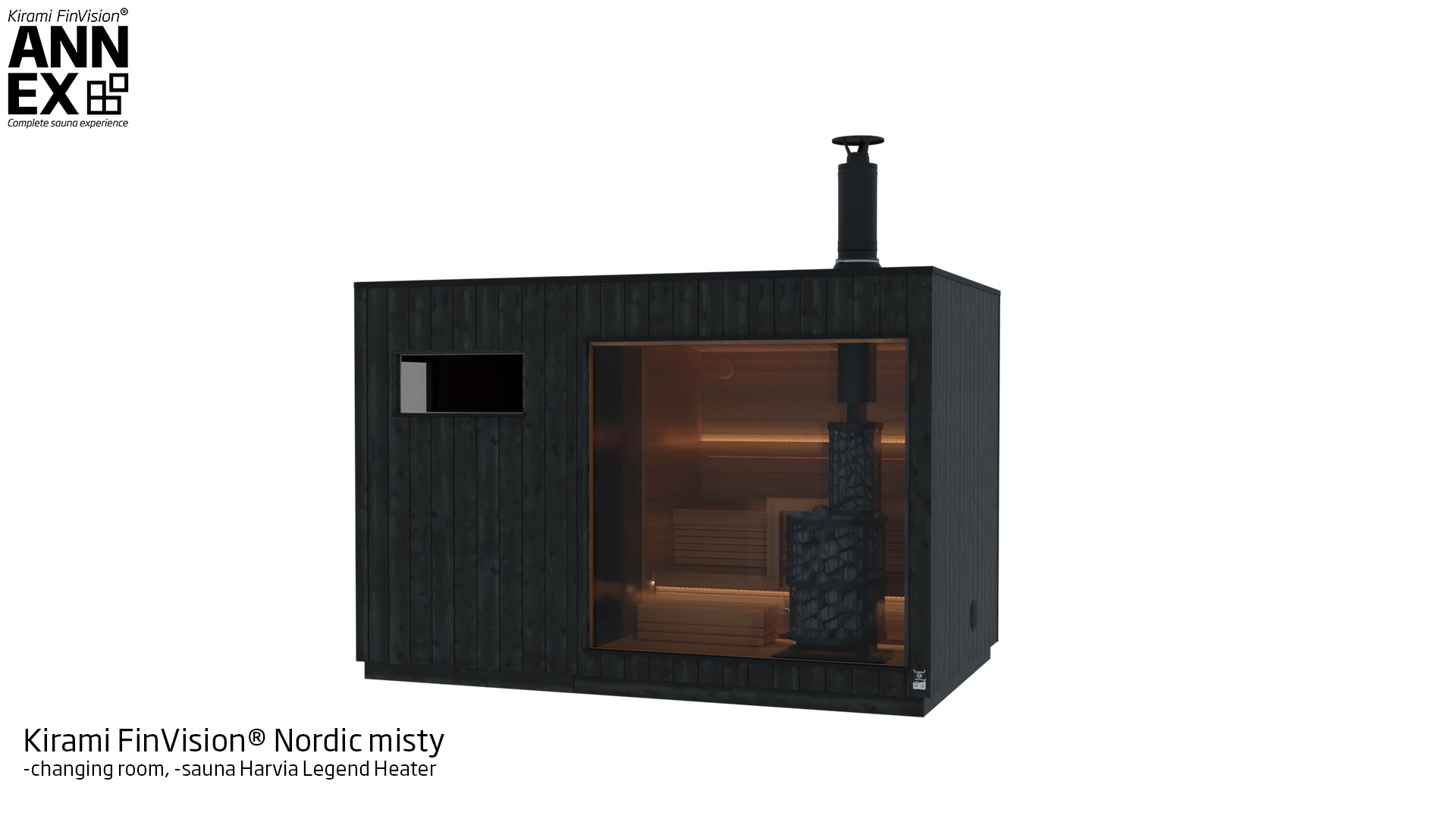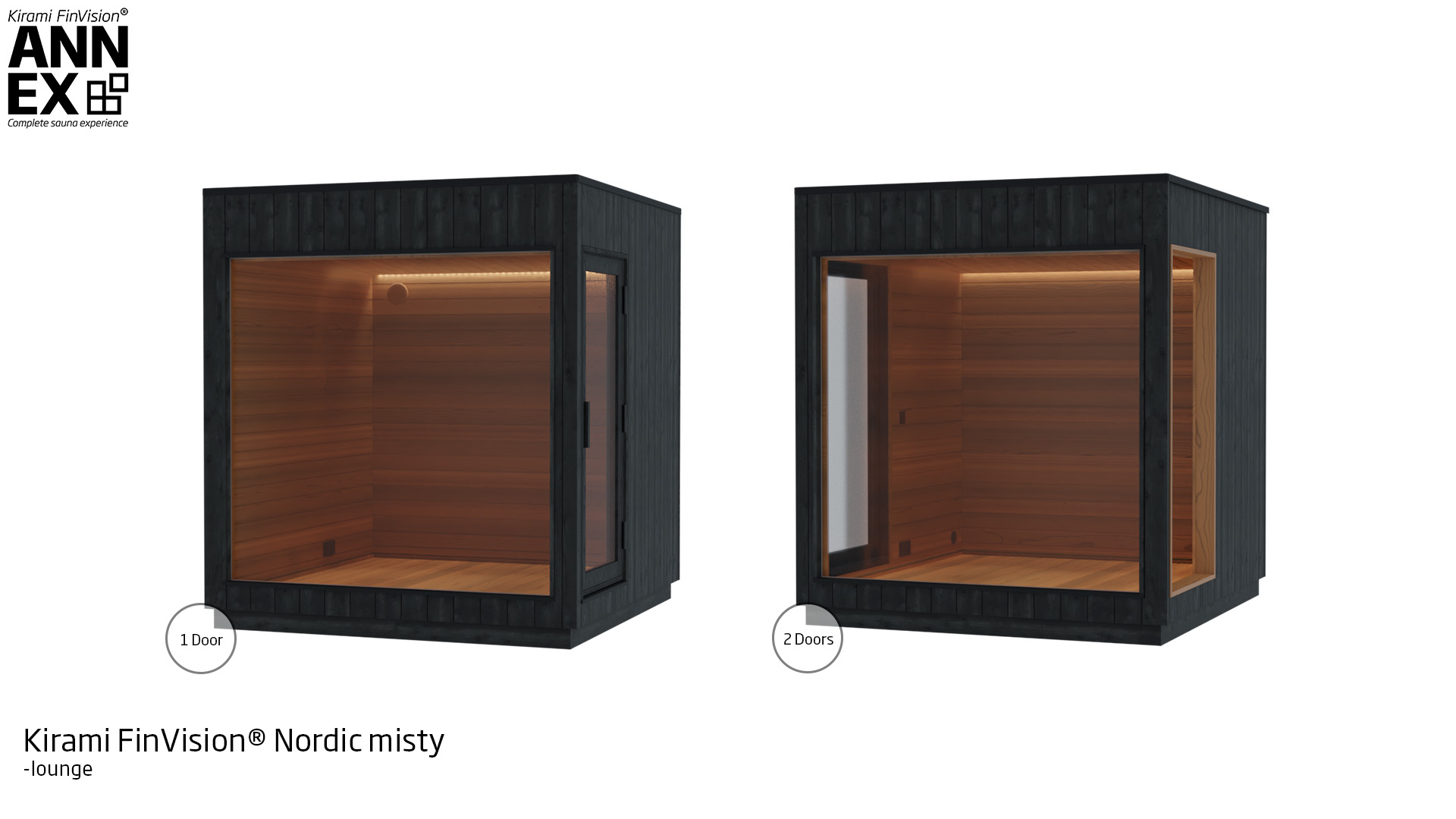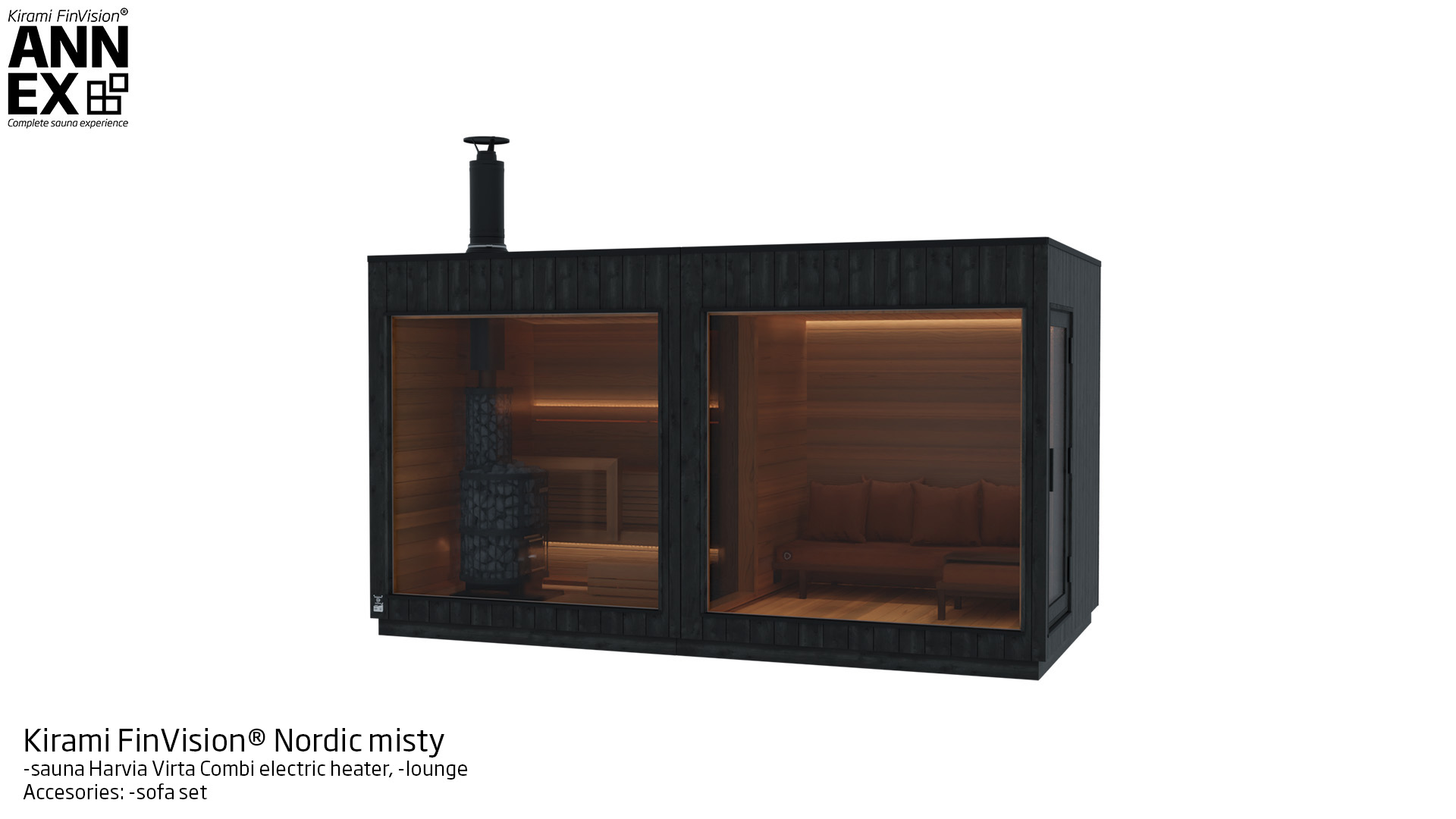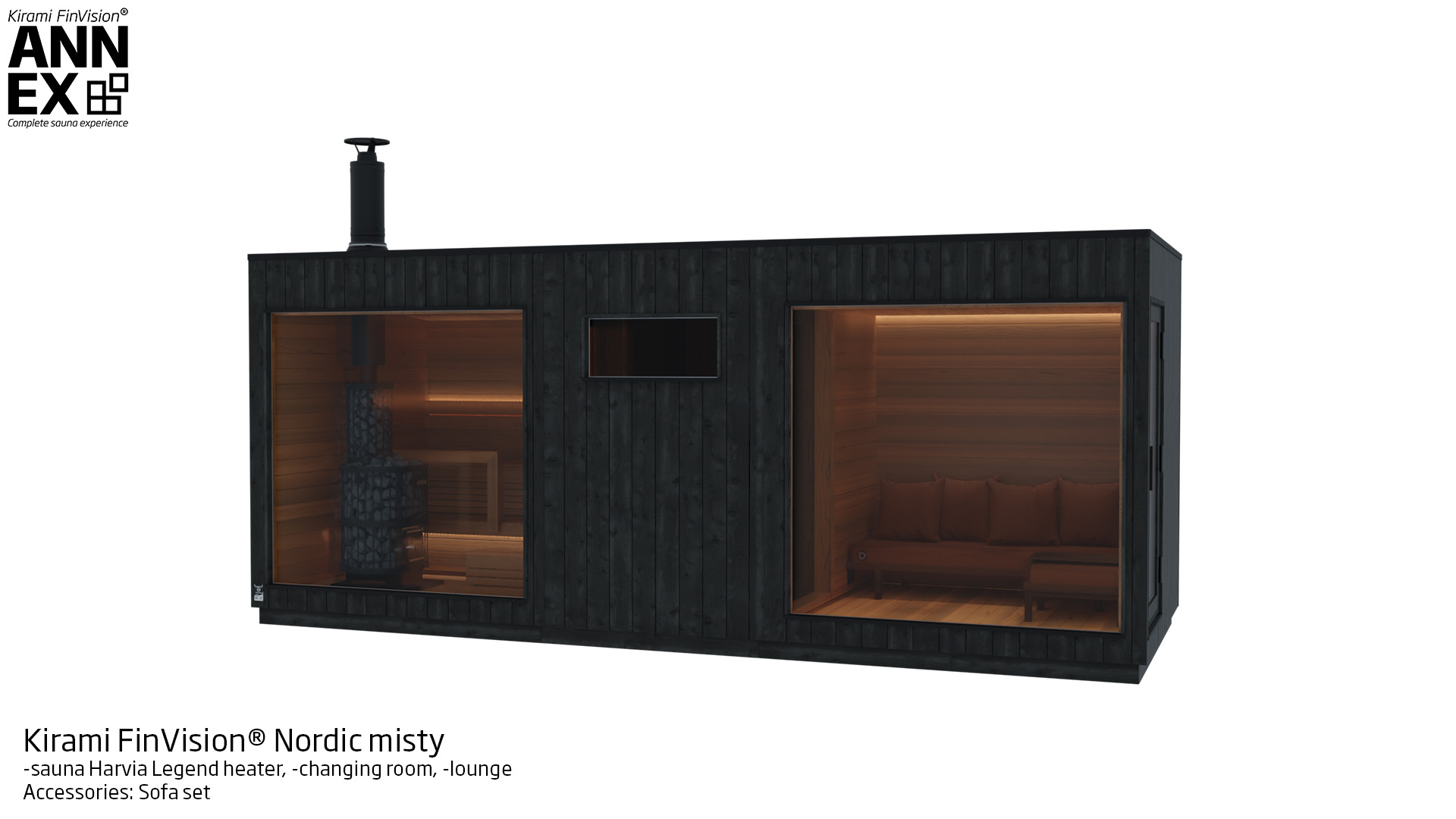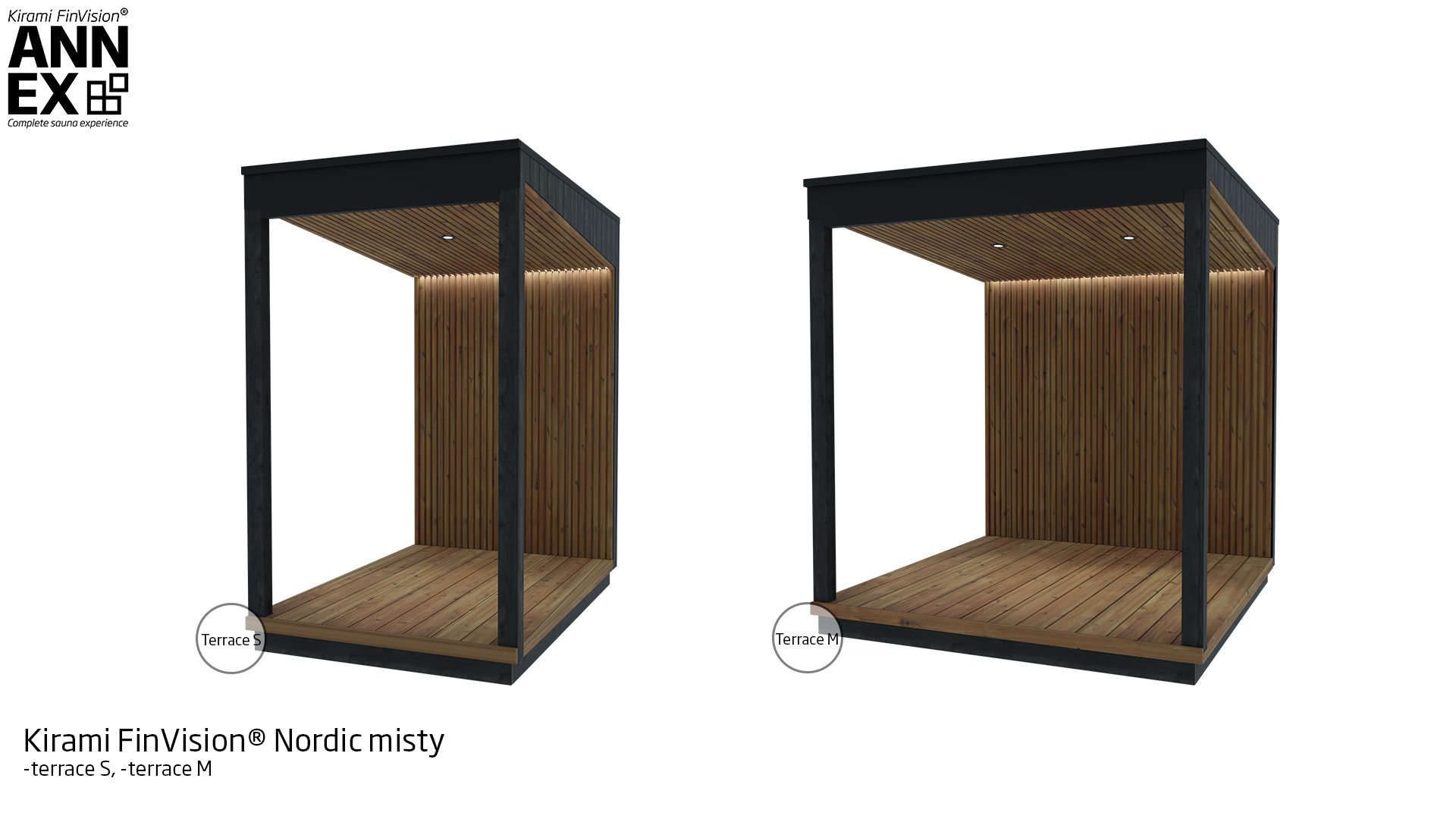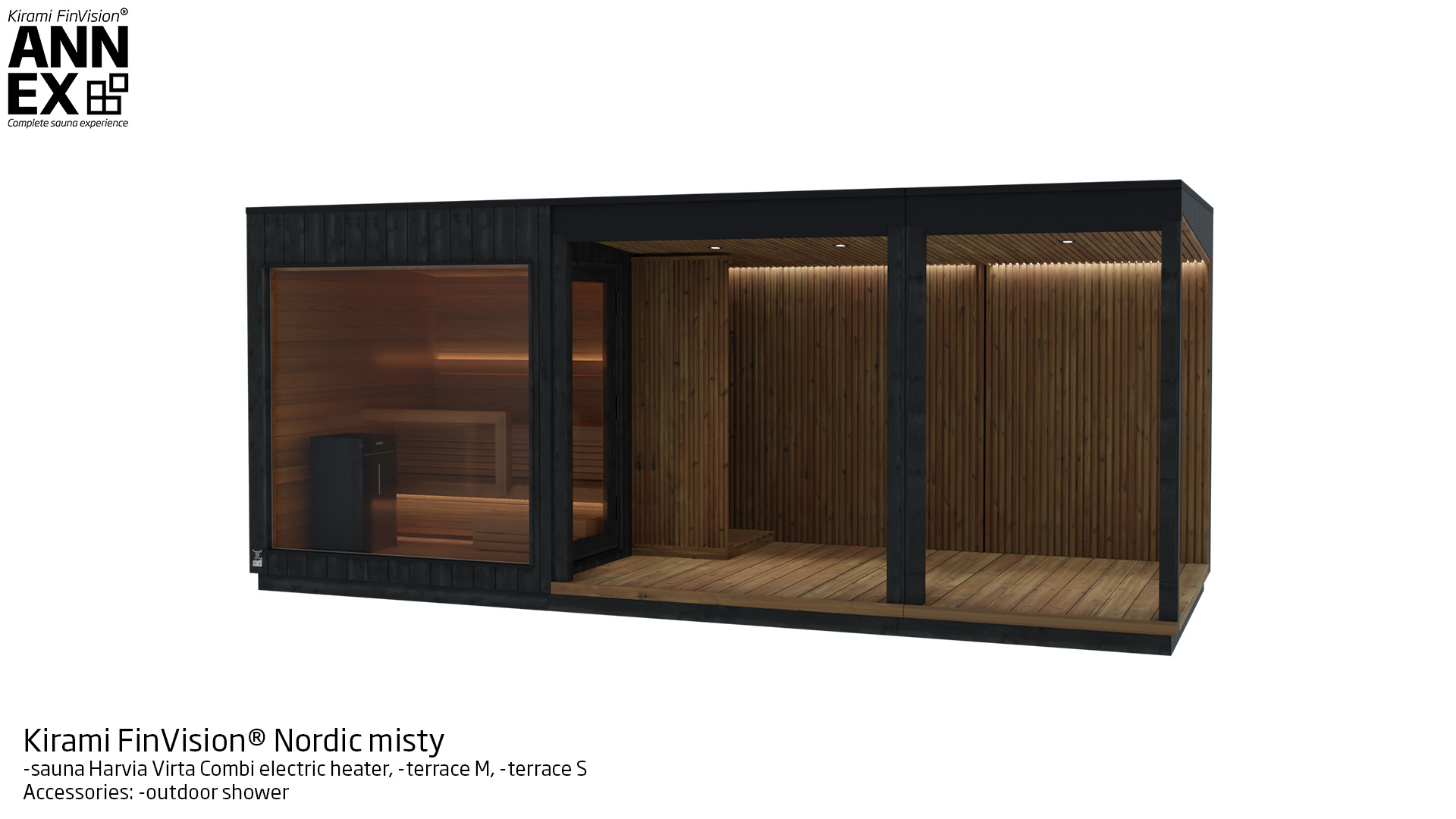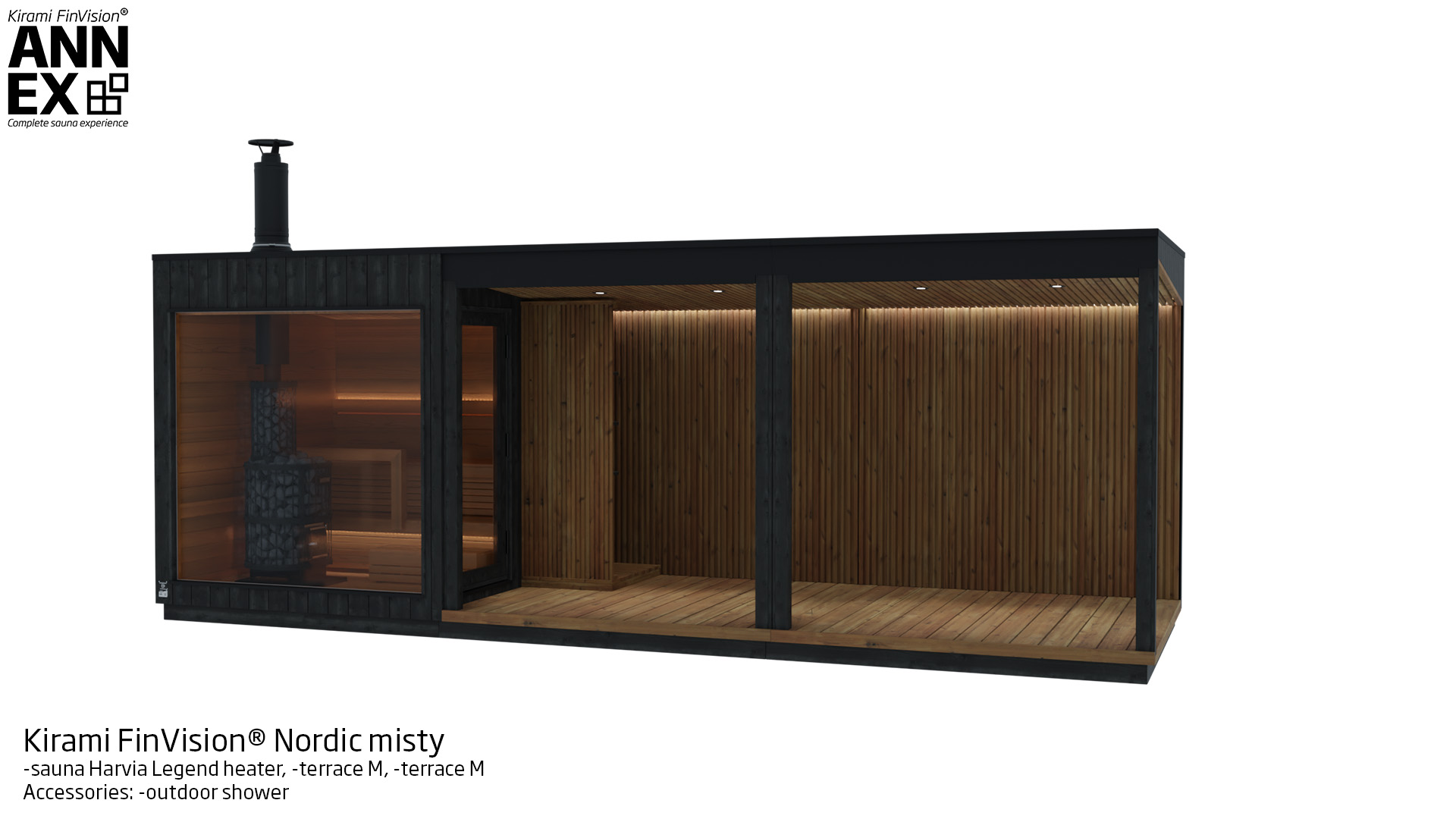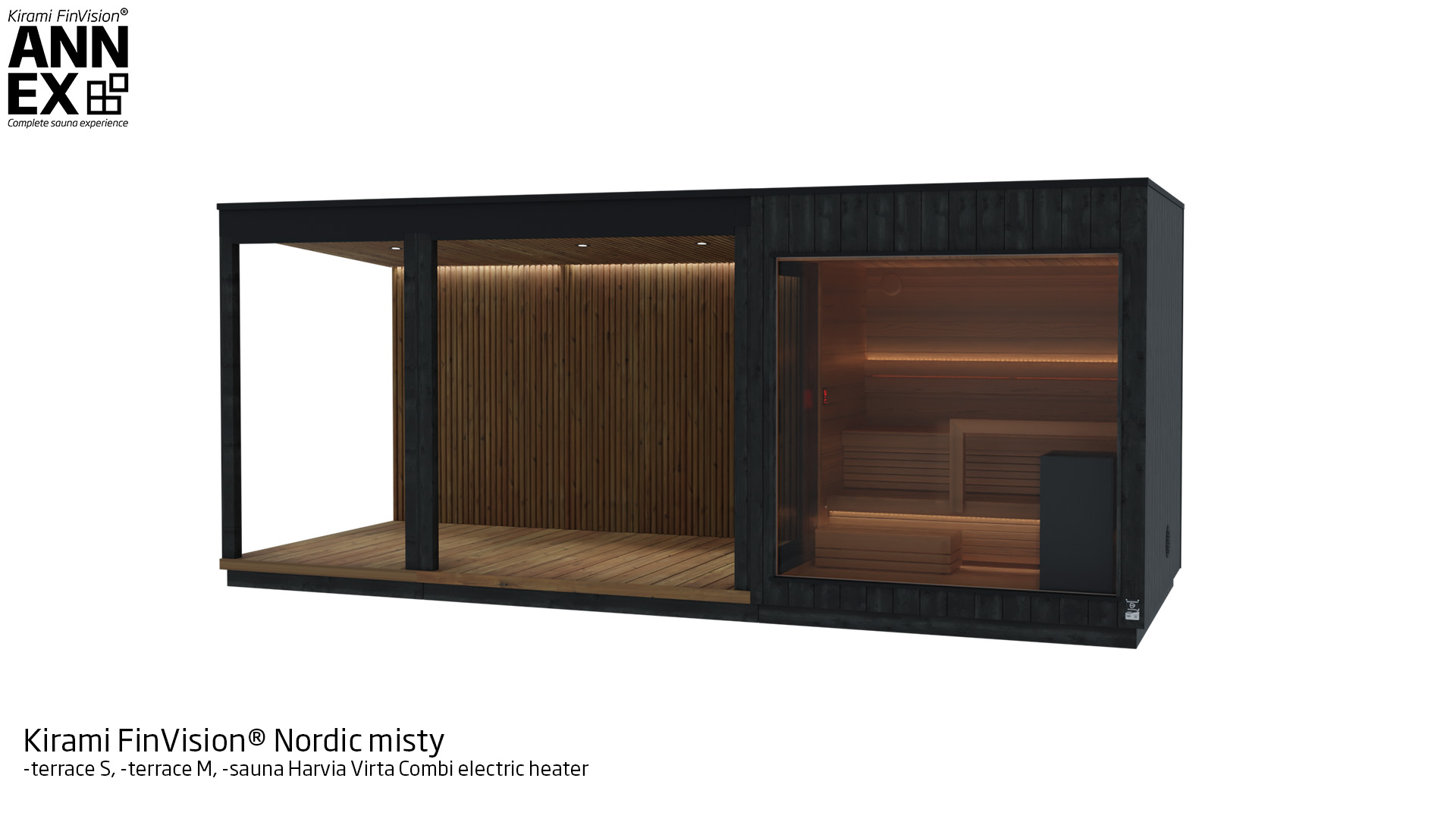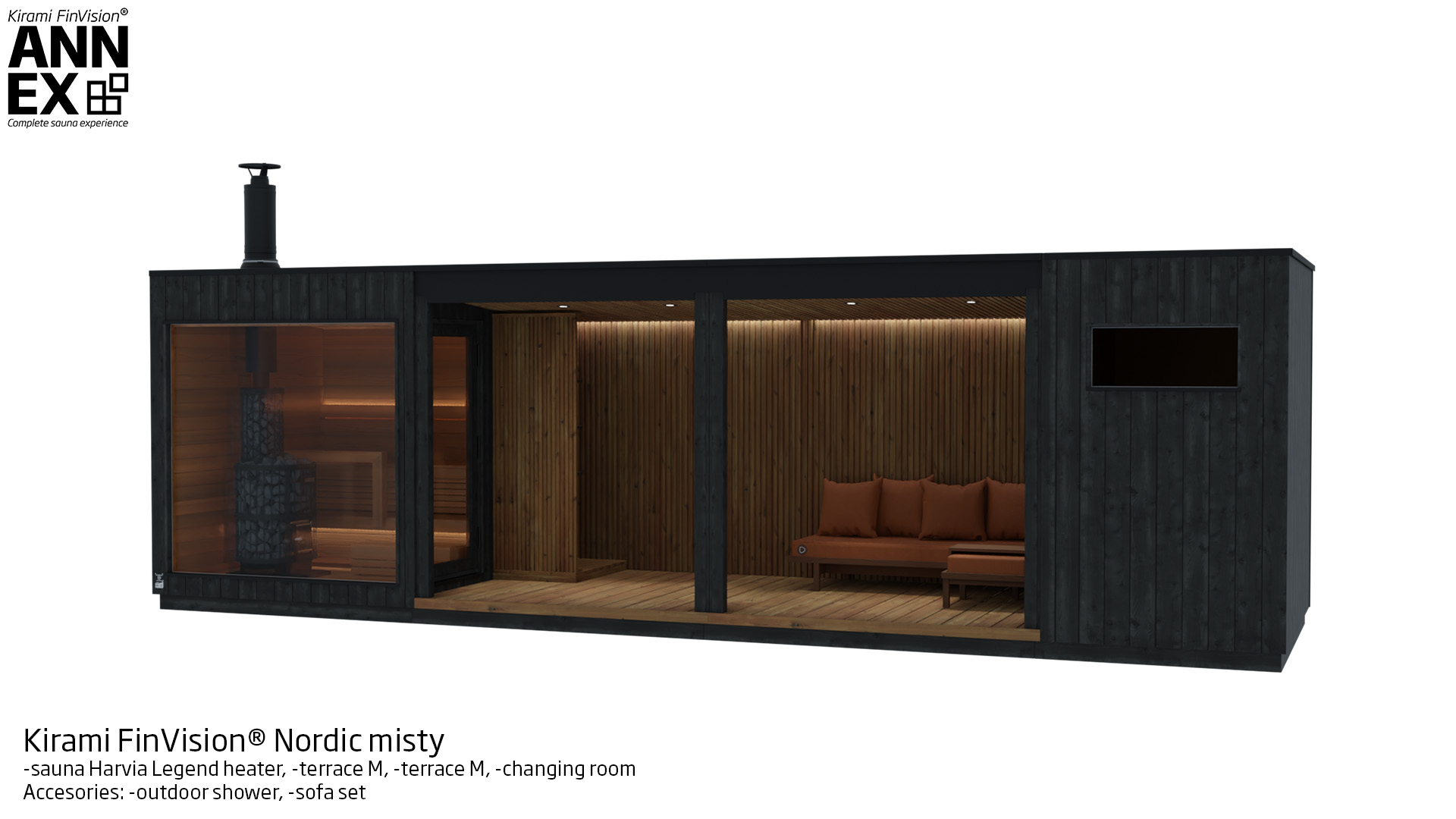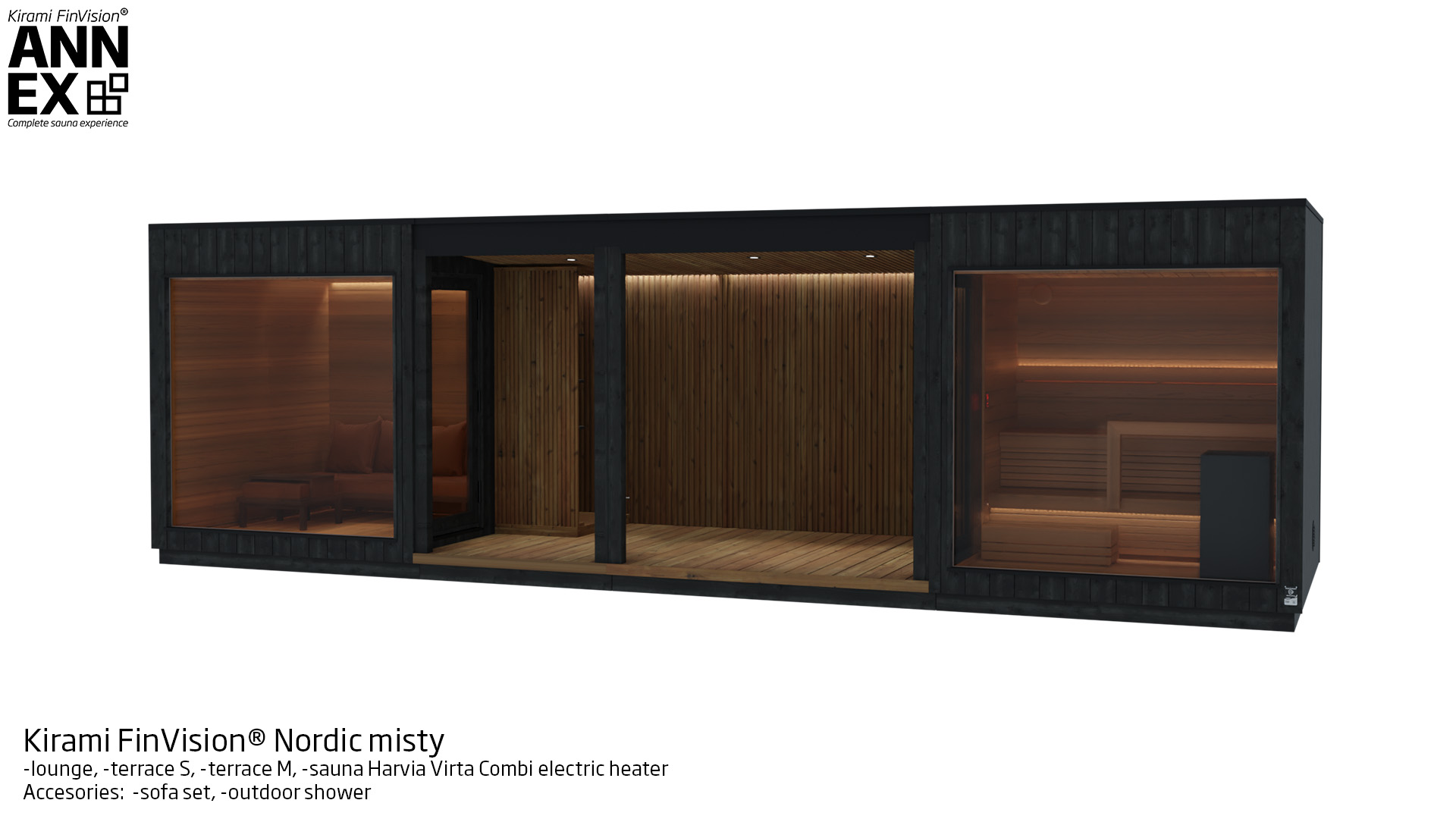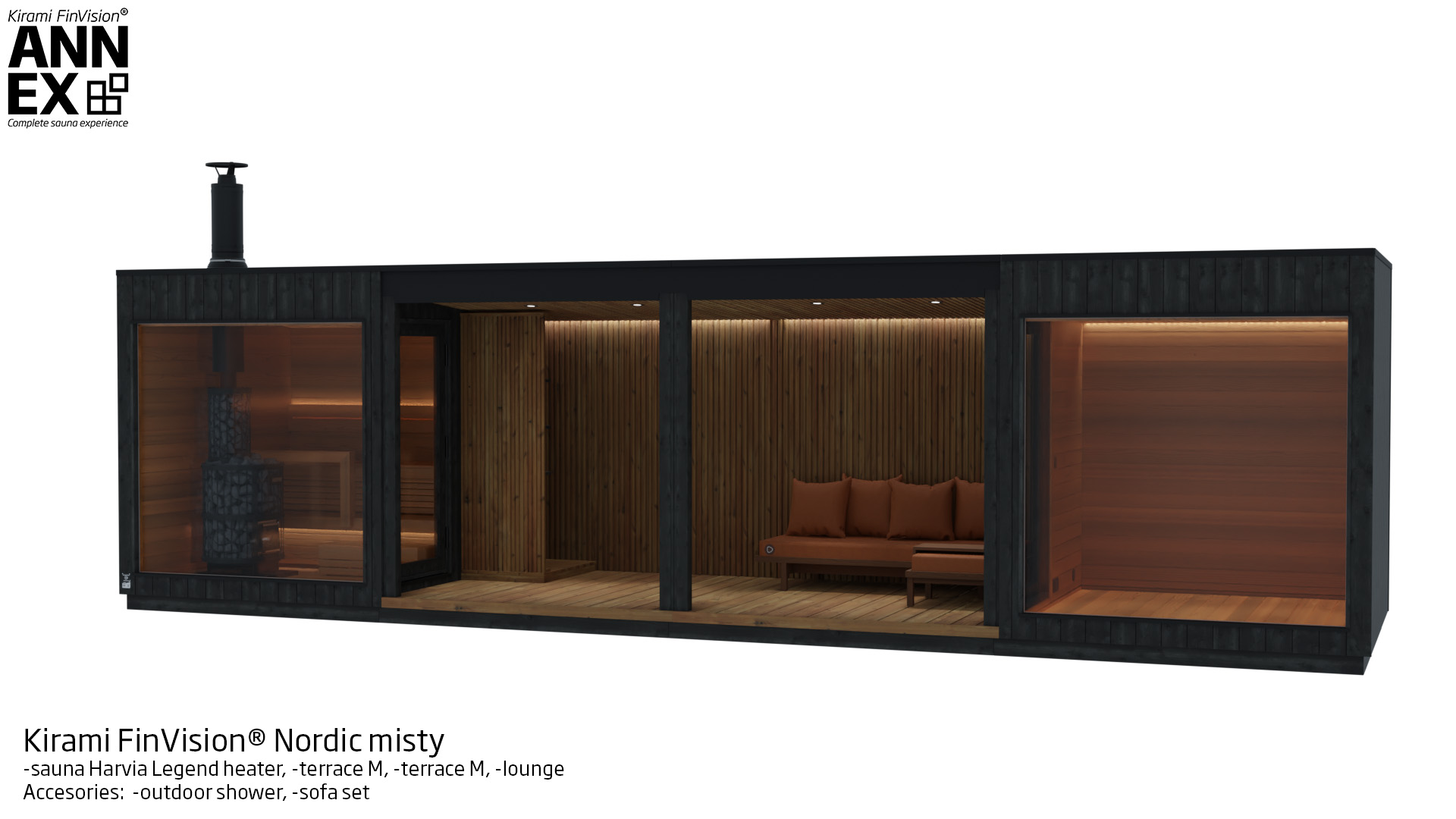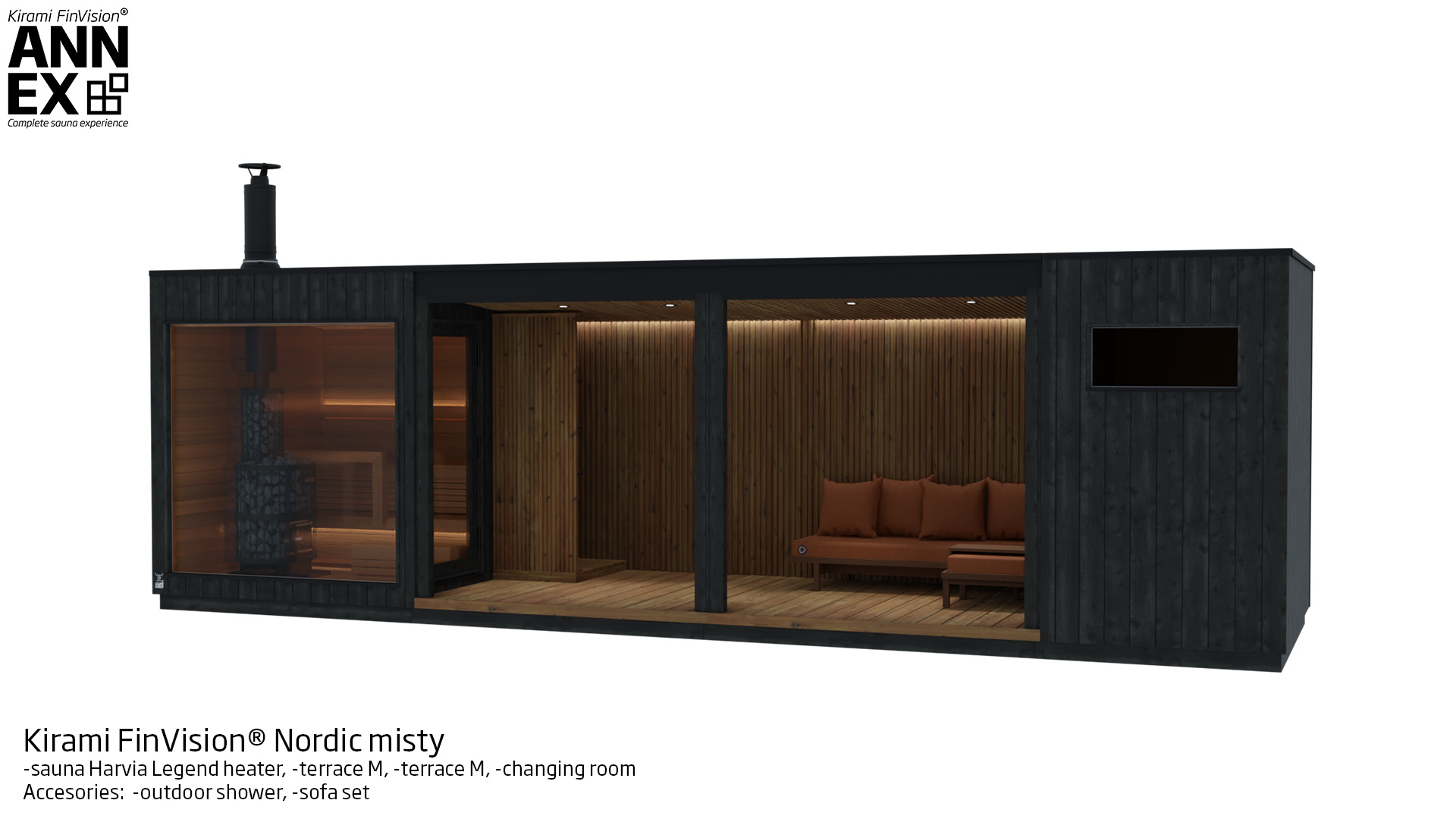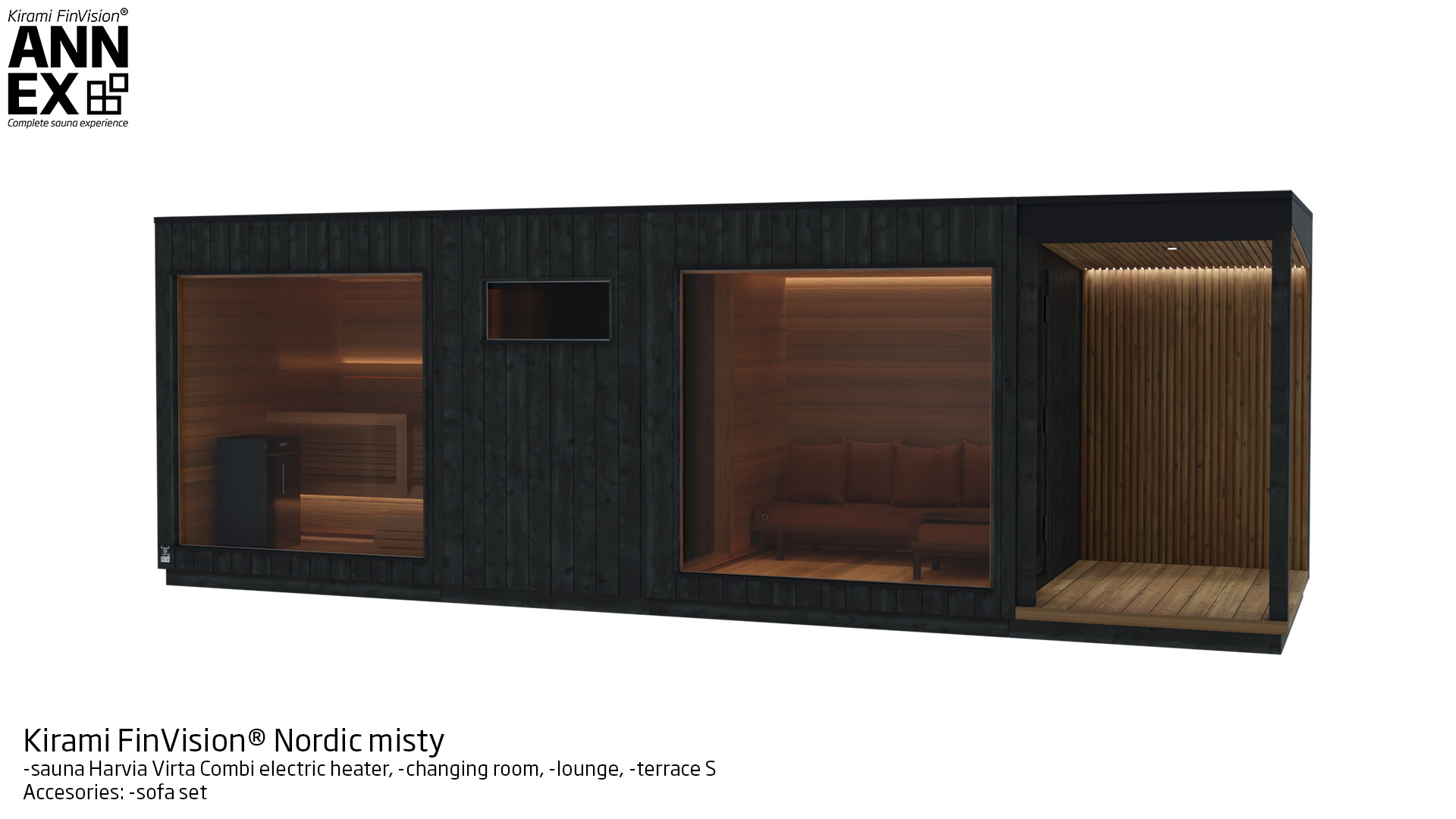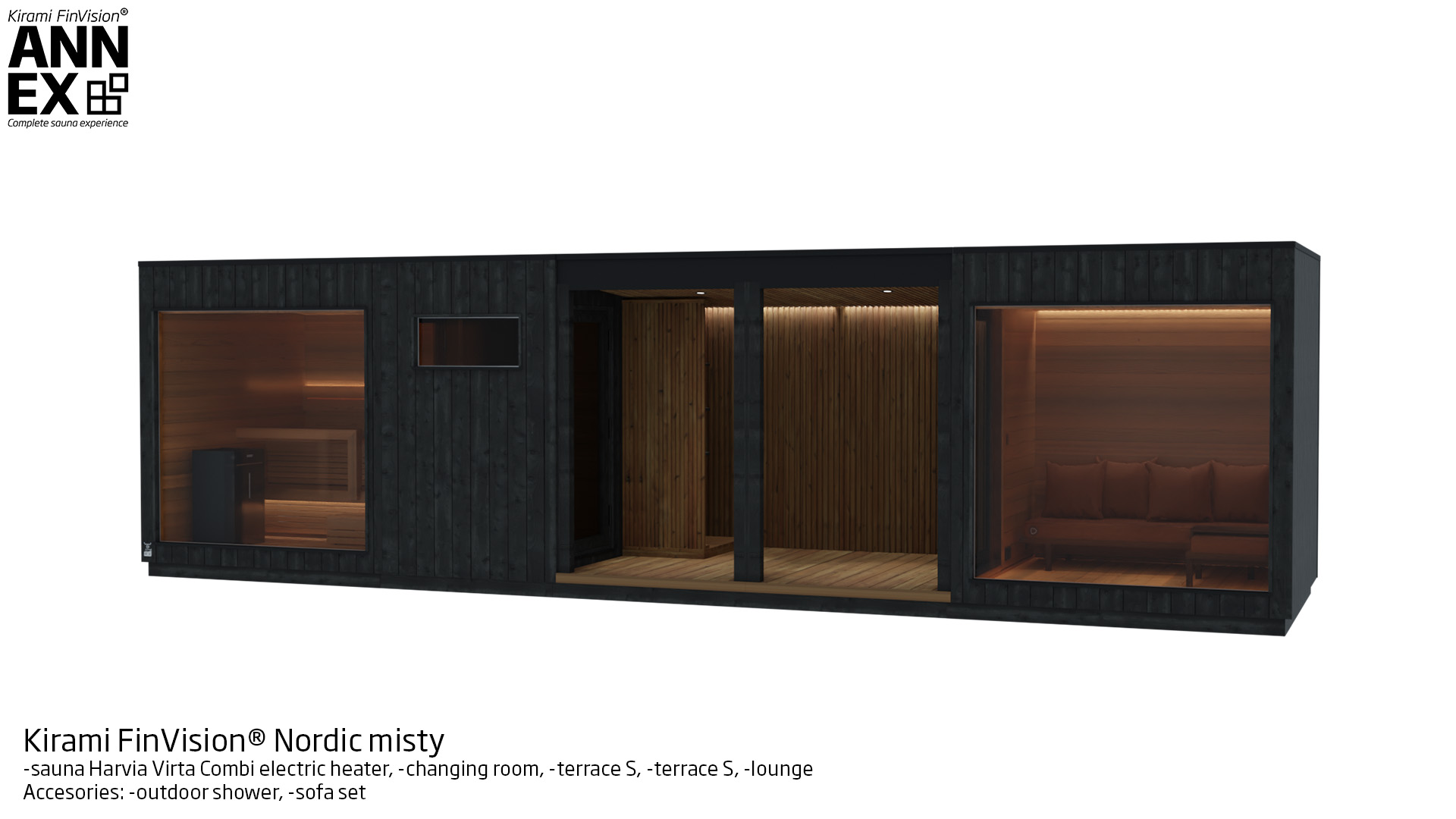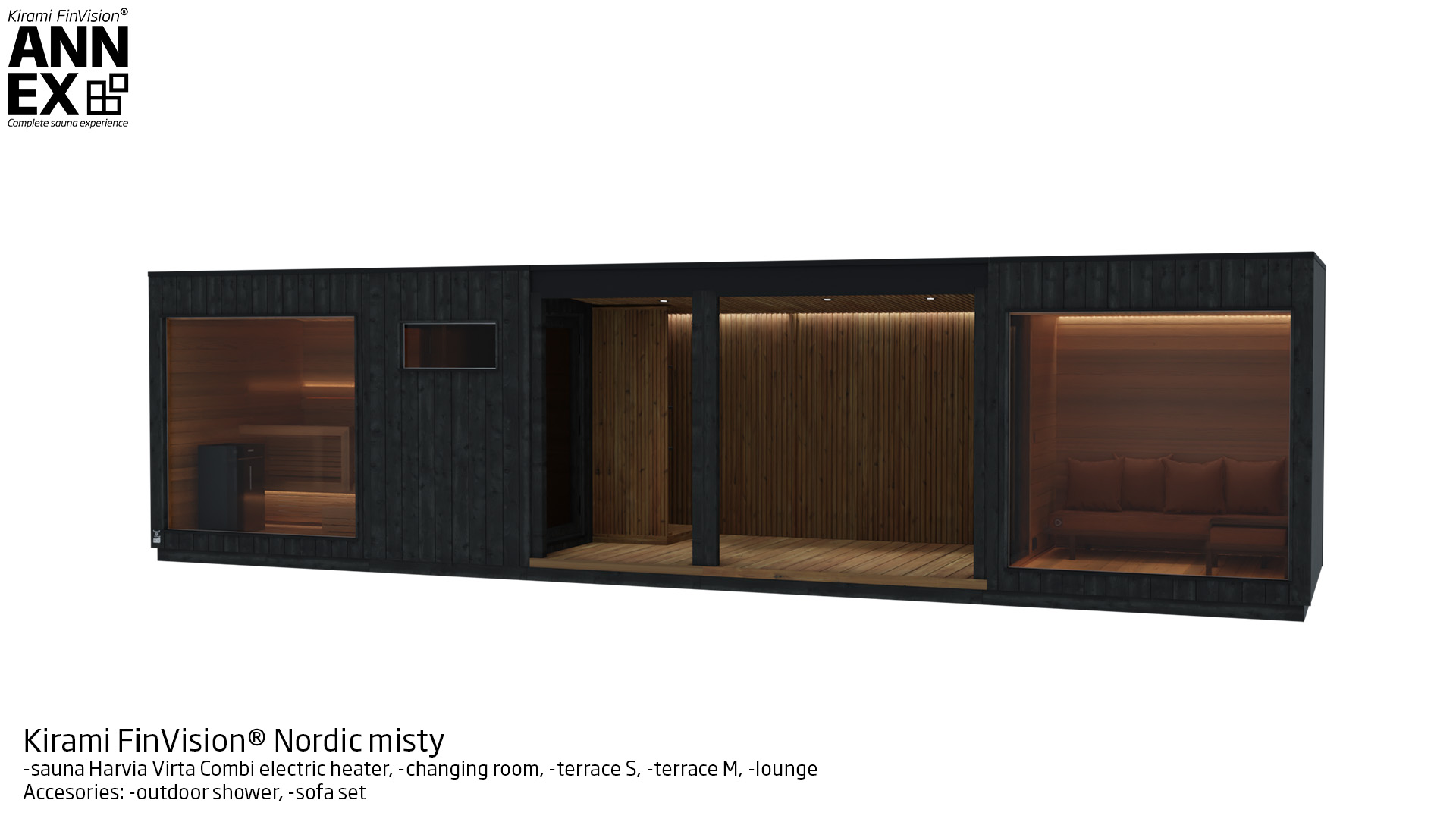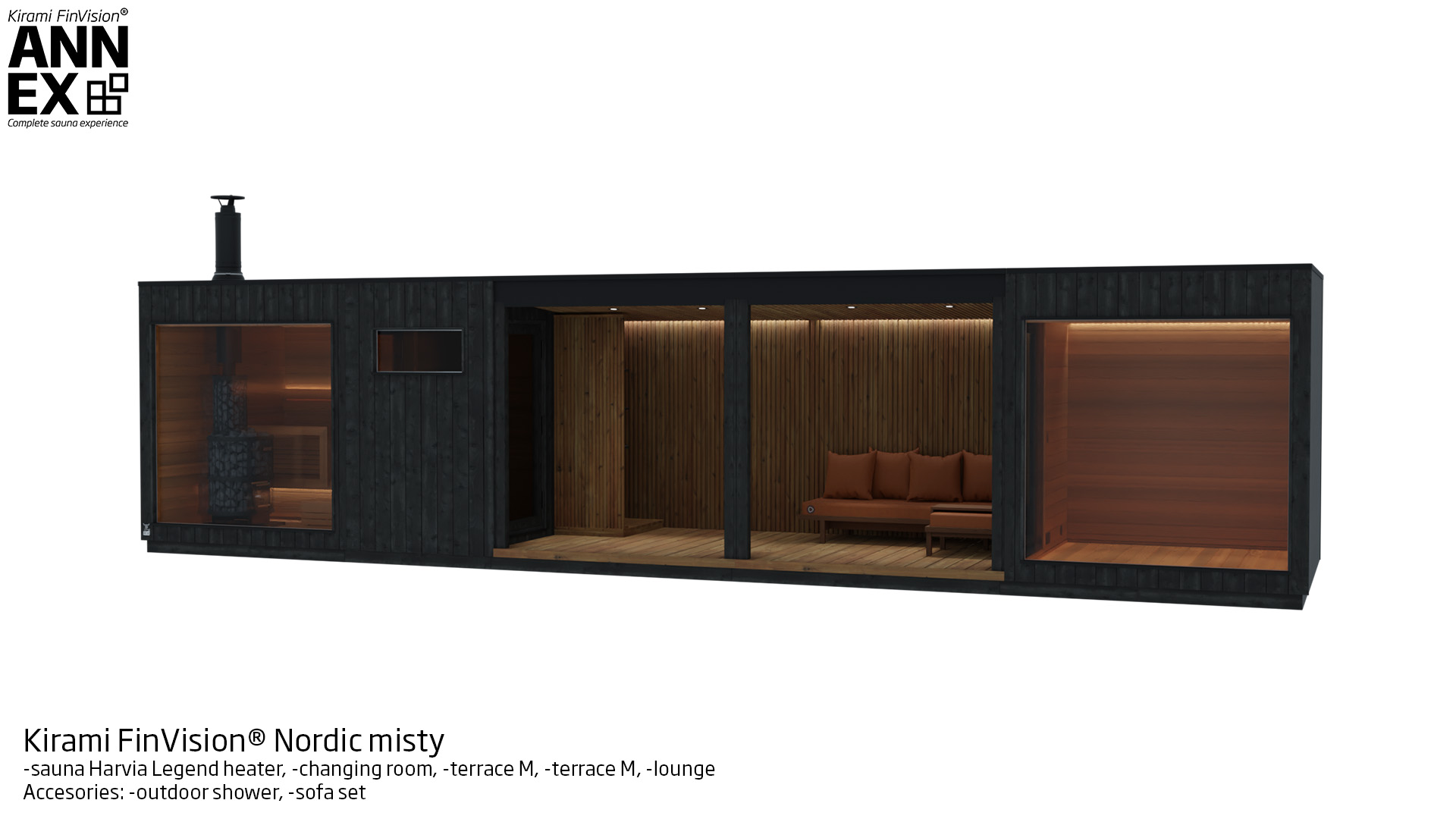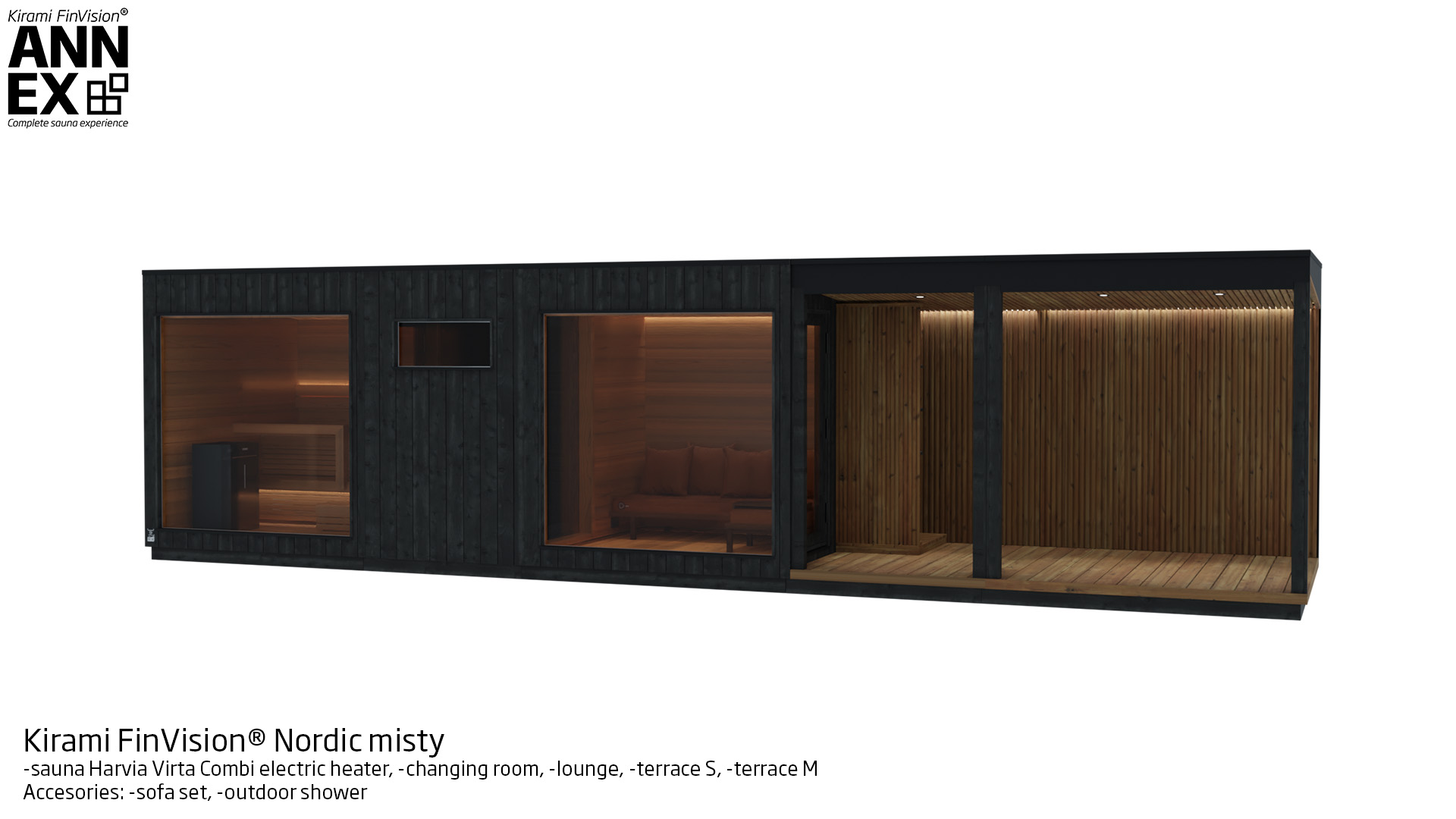 ---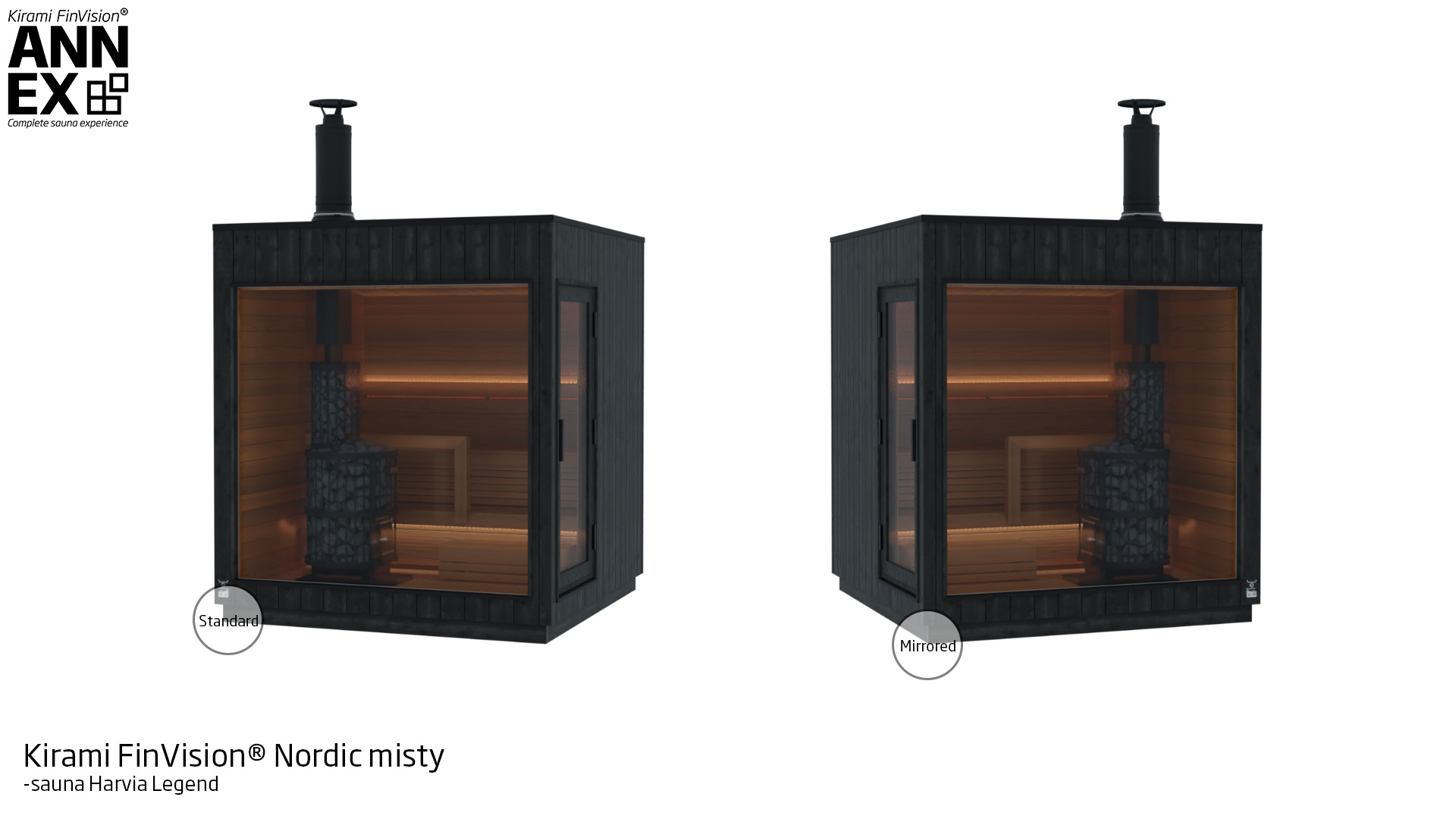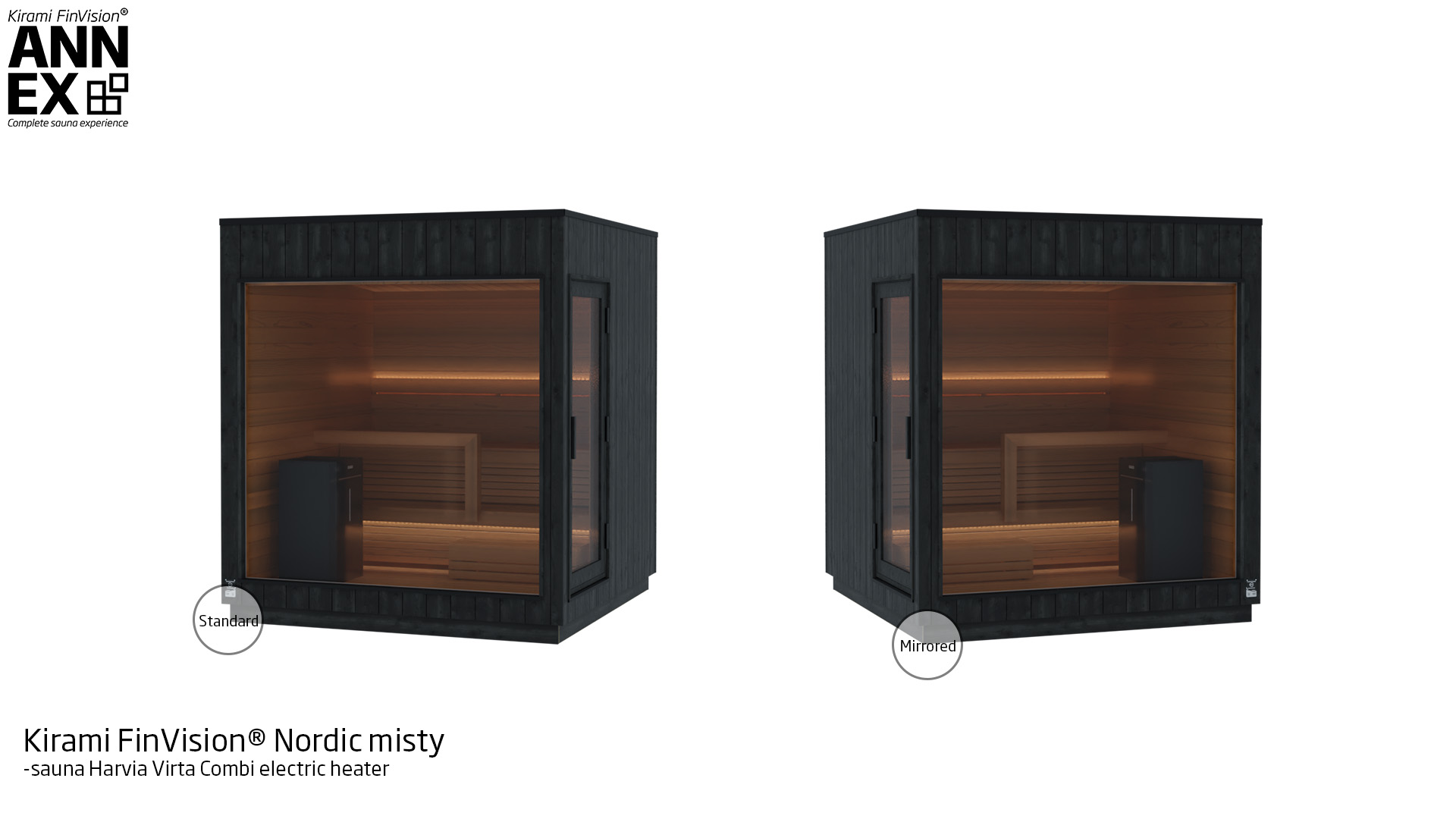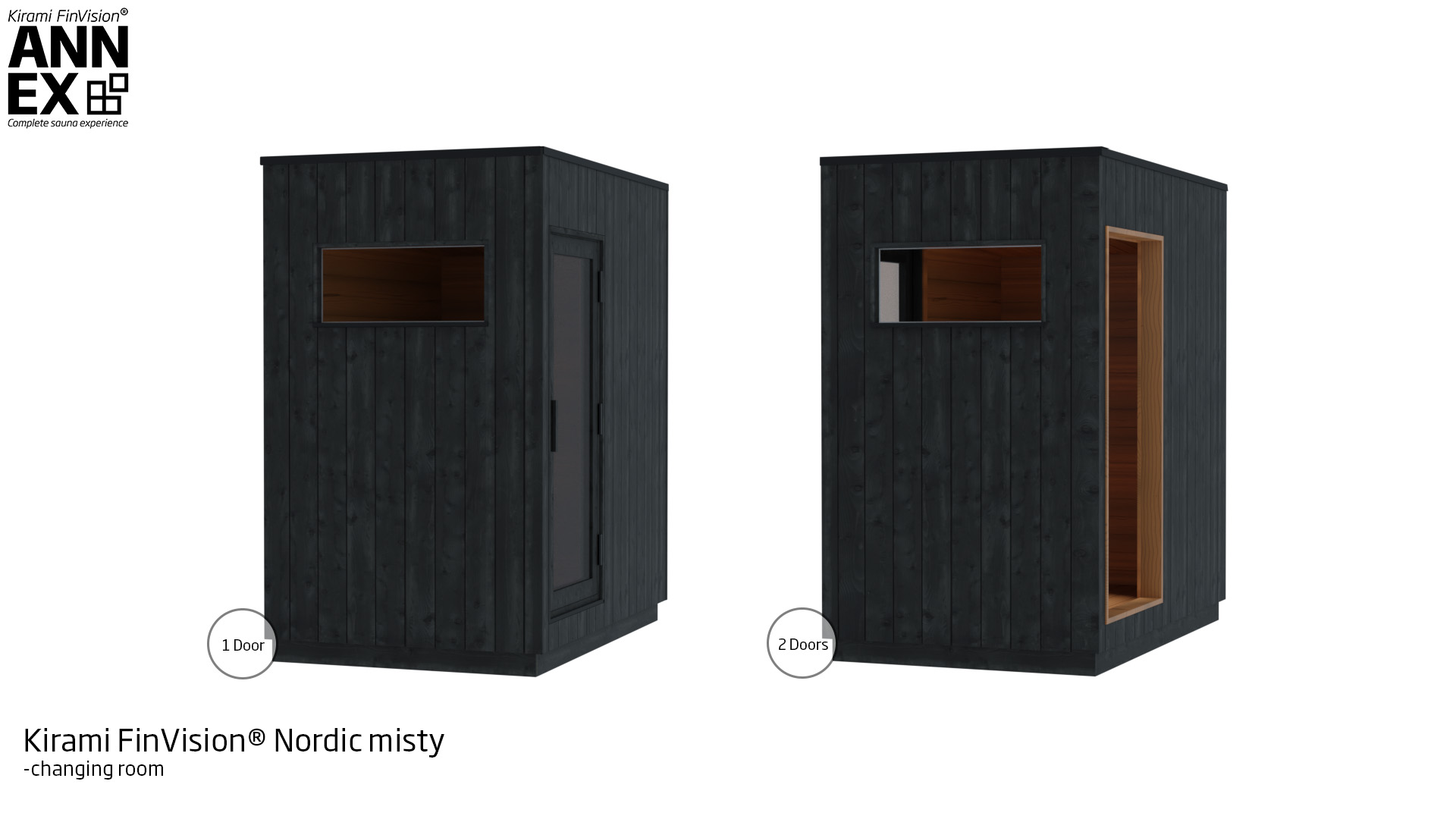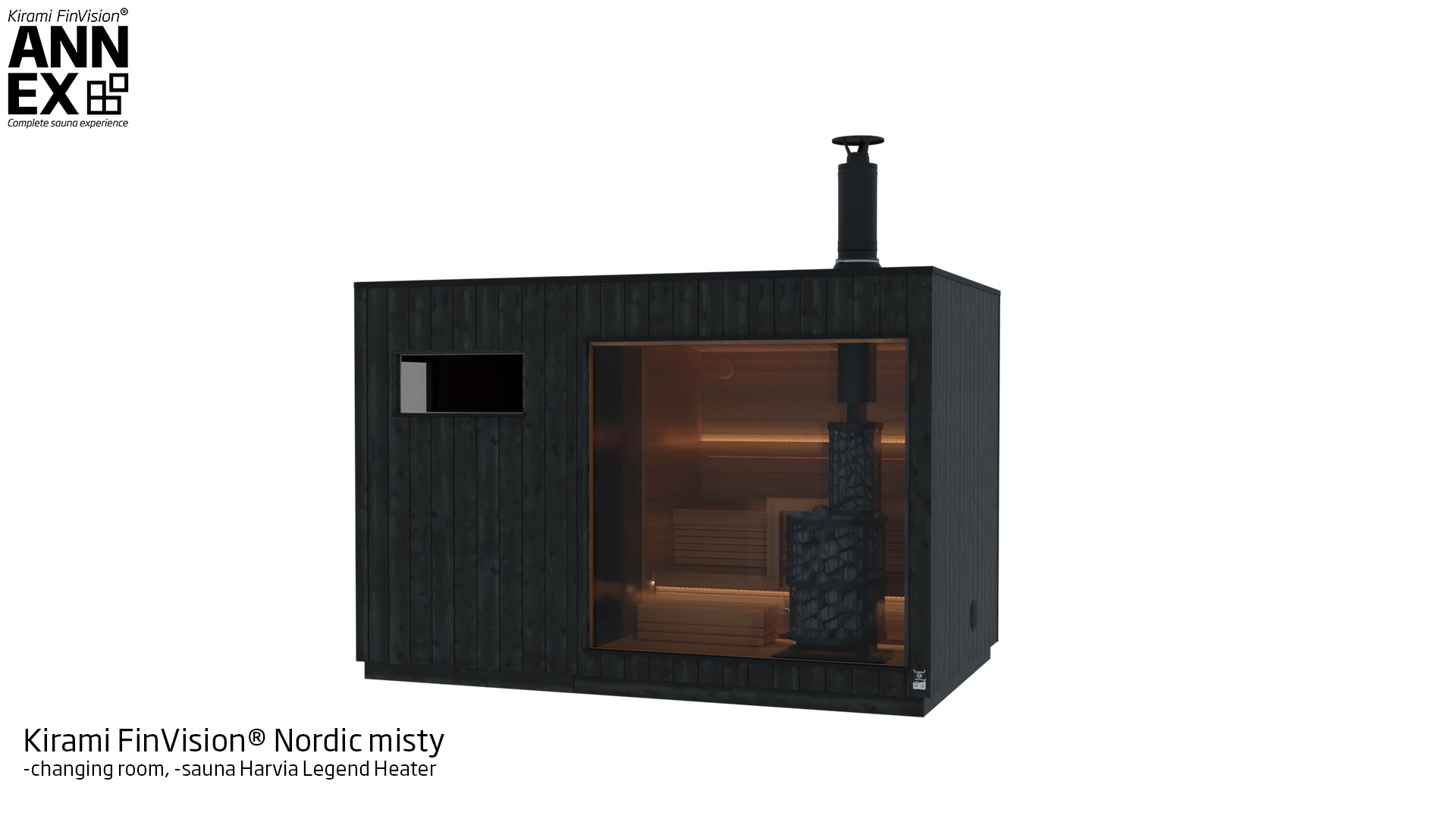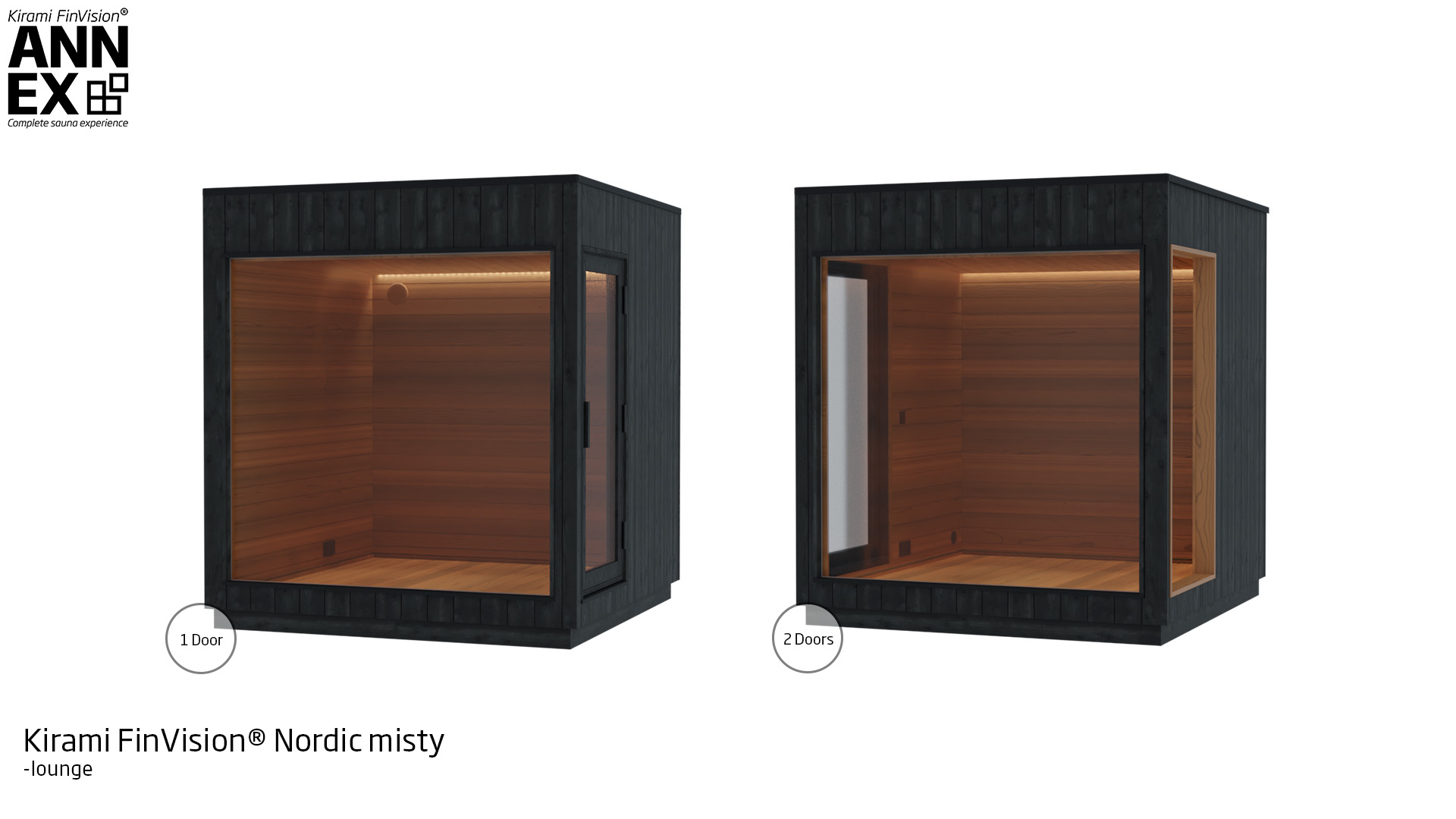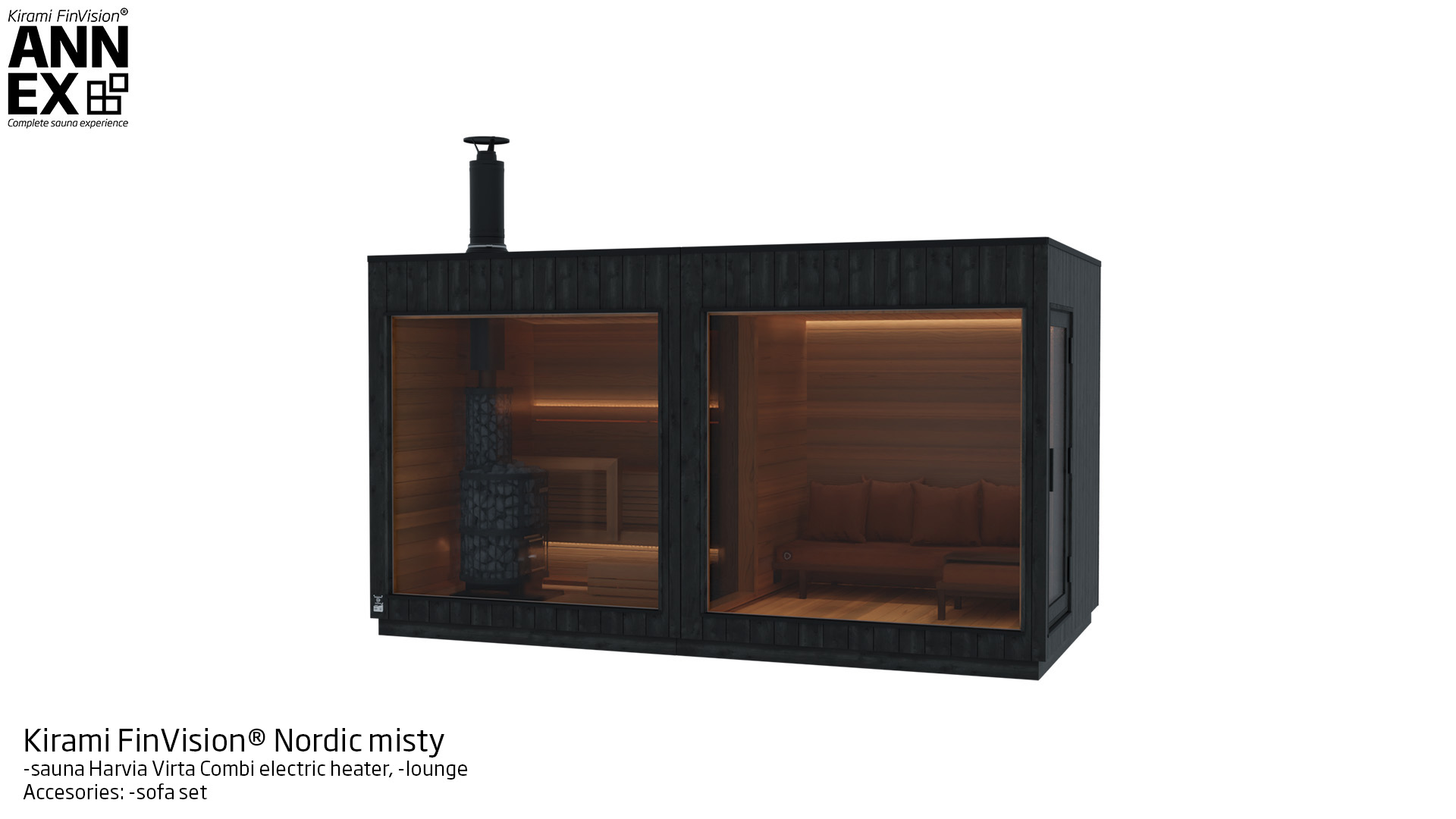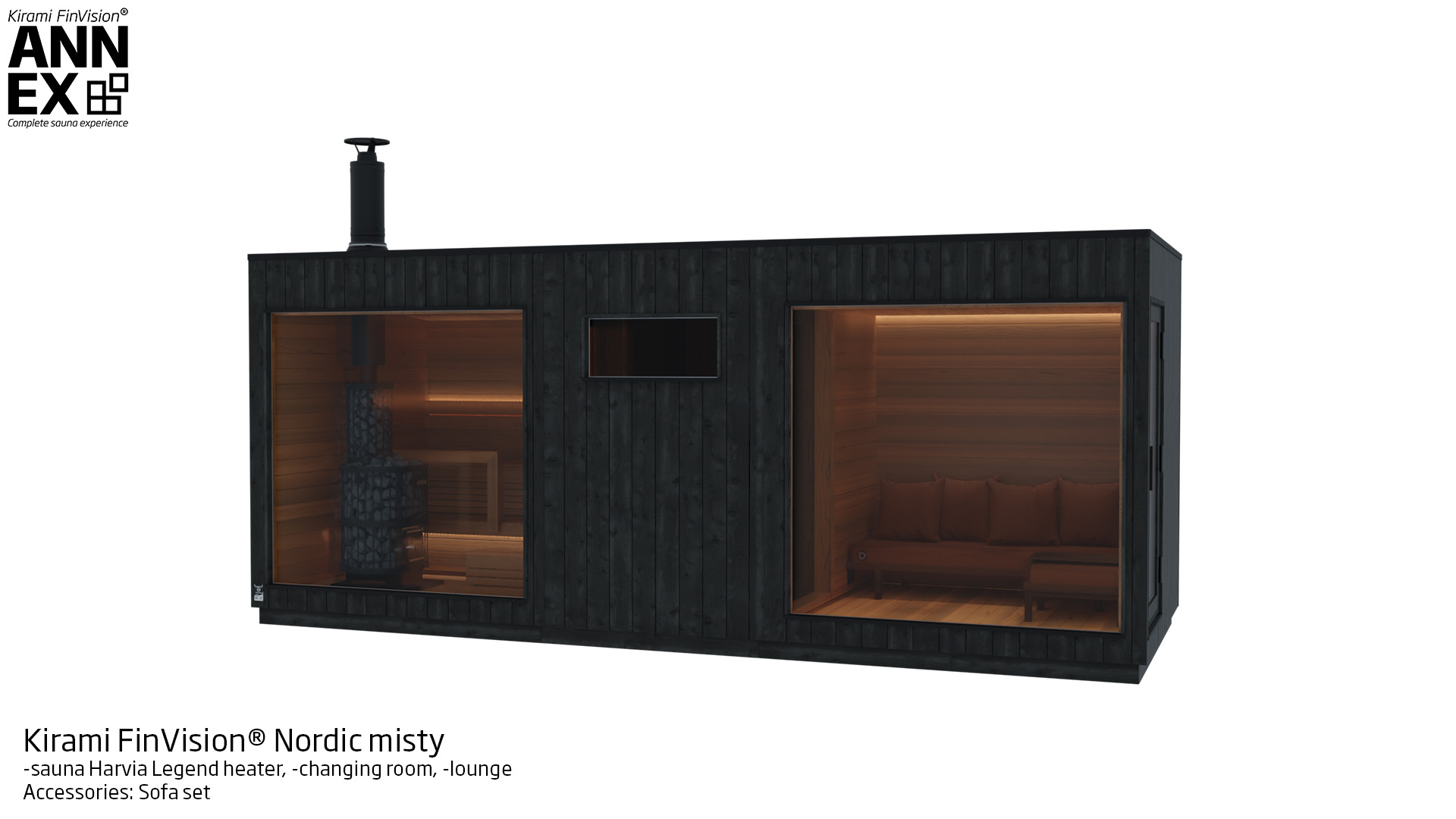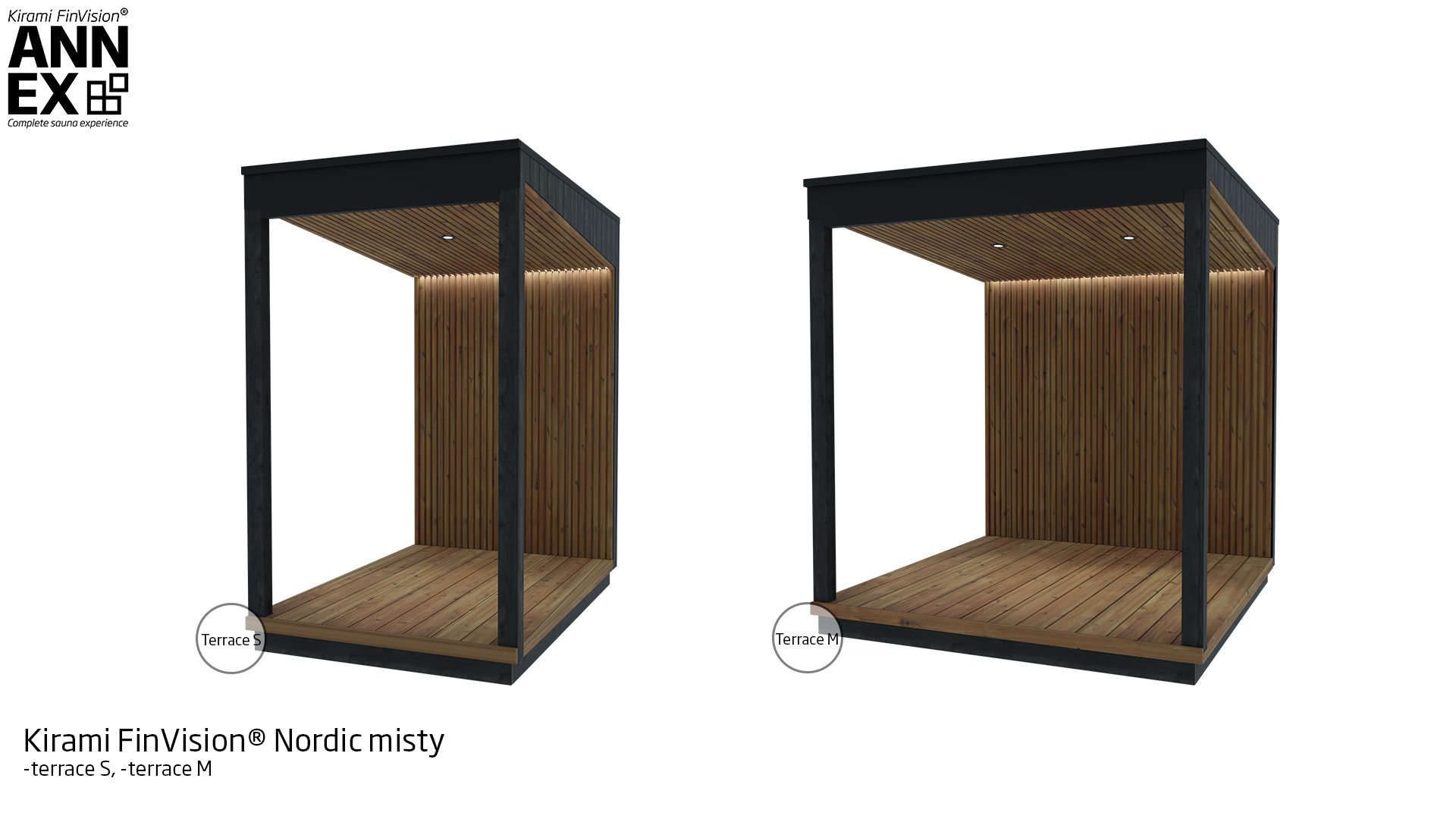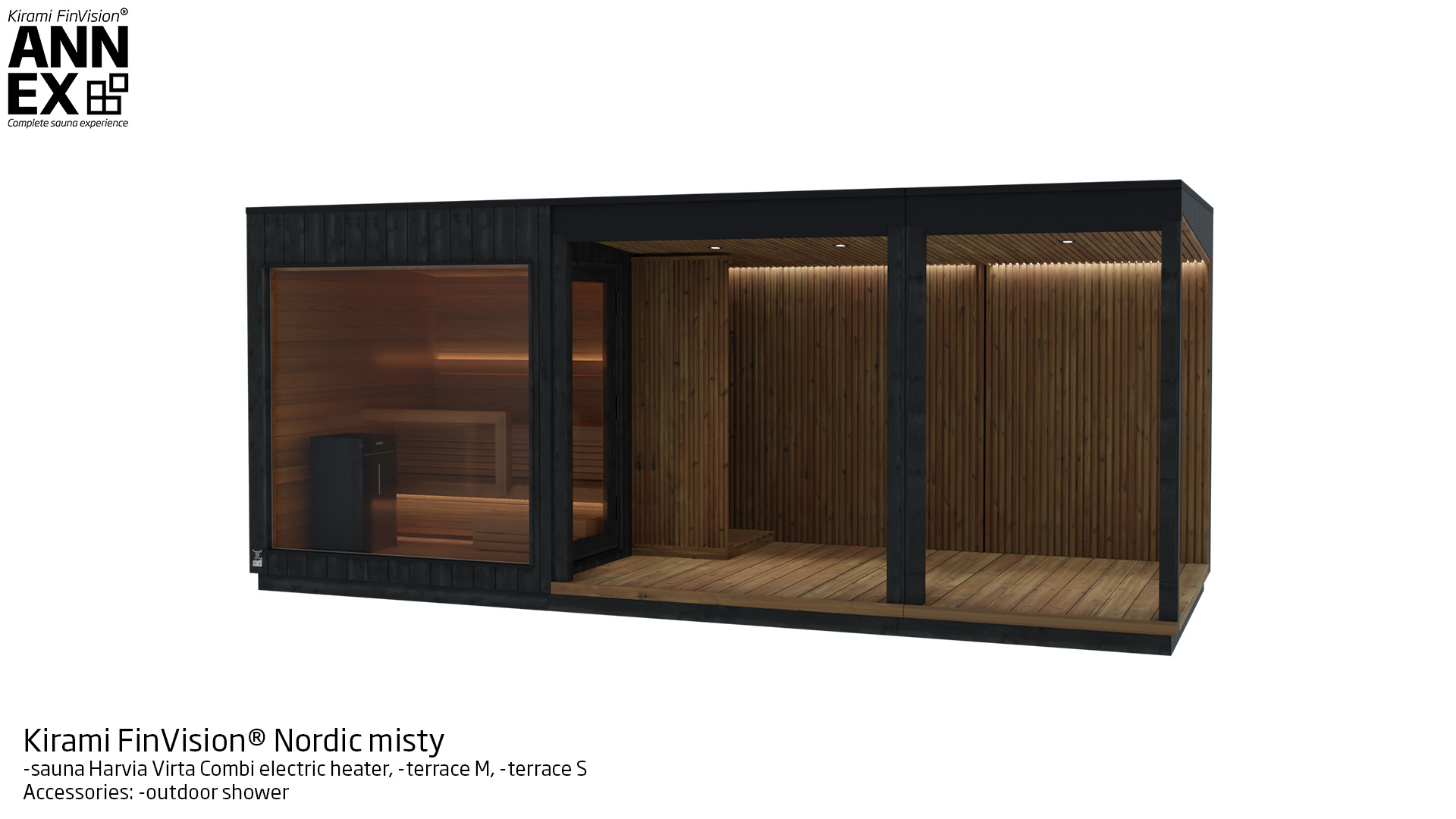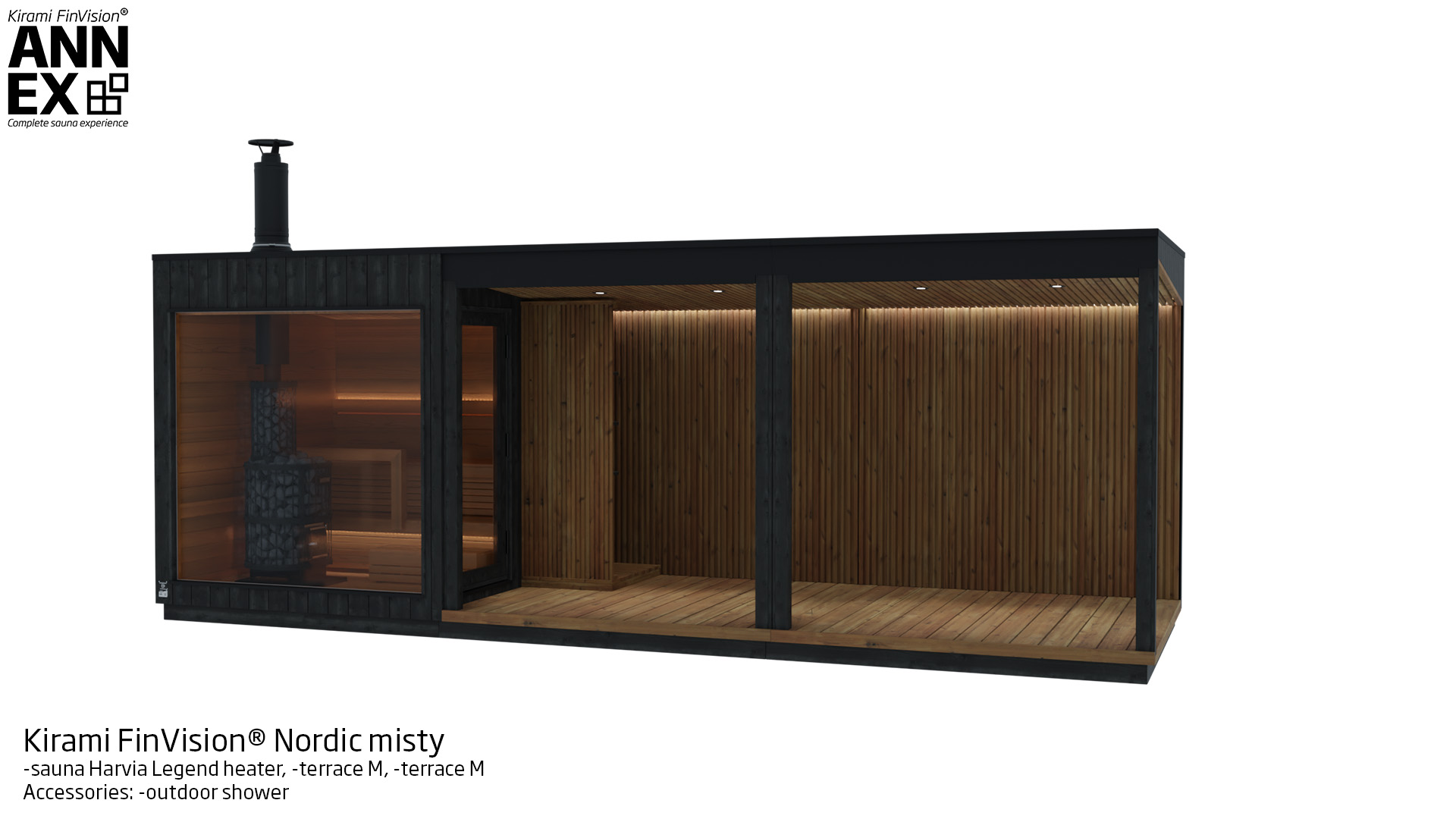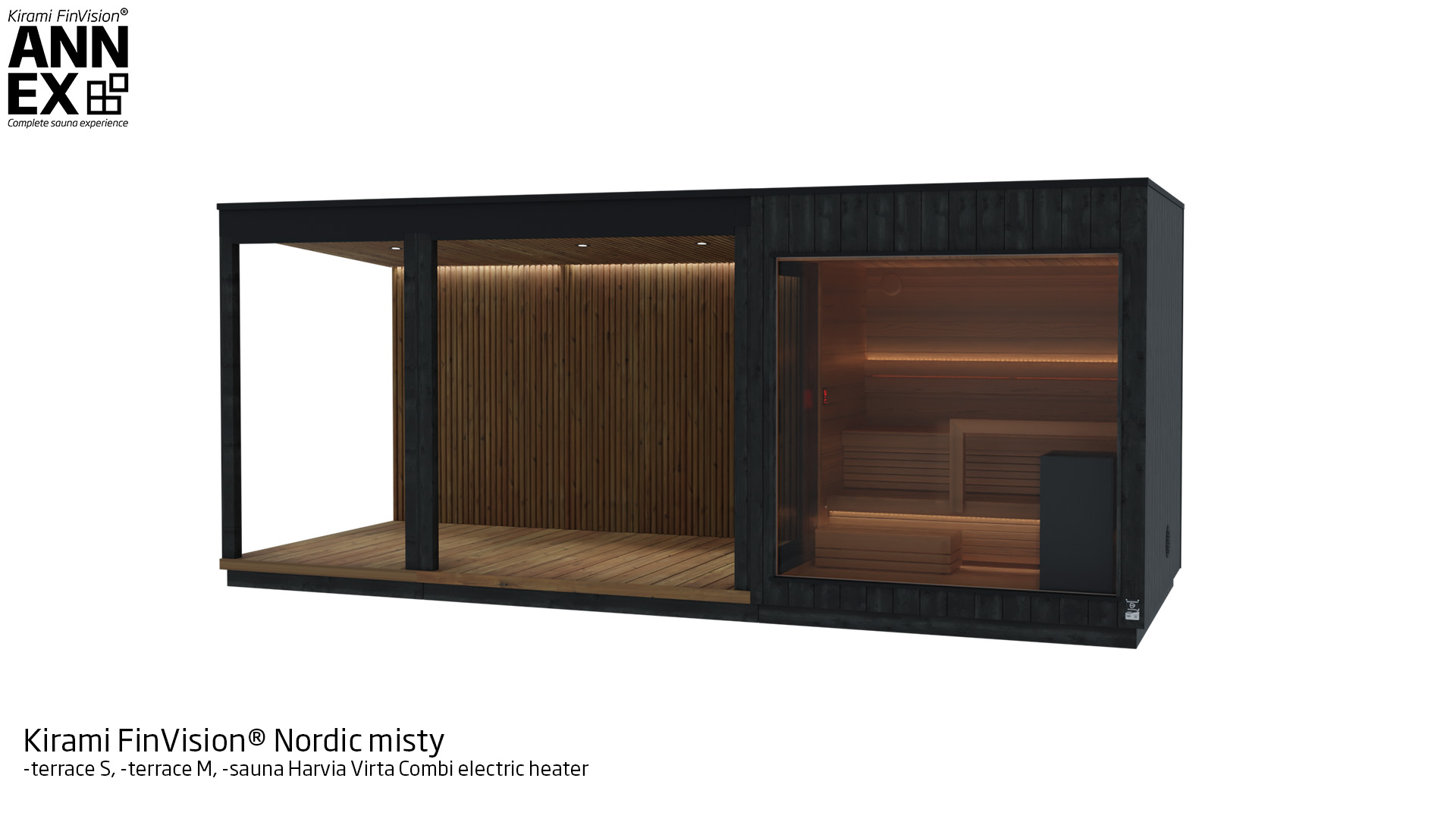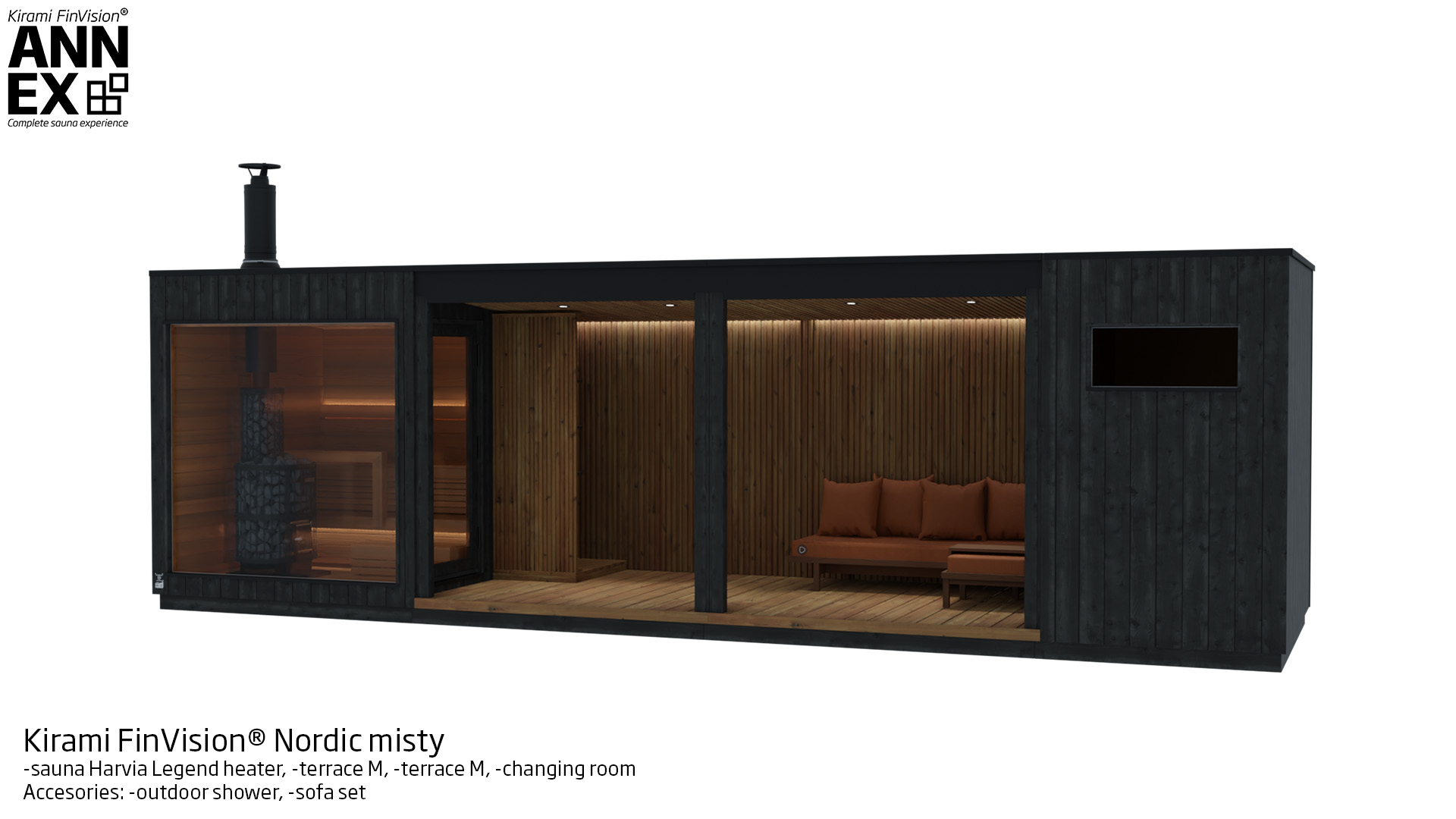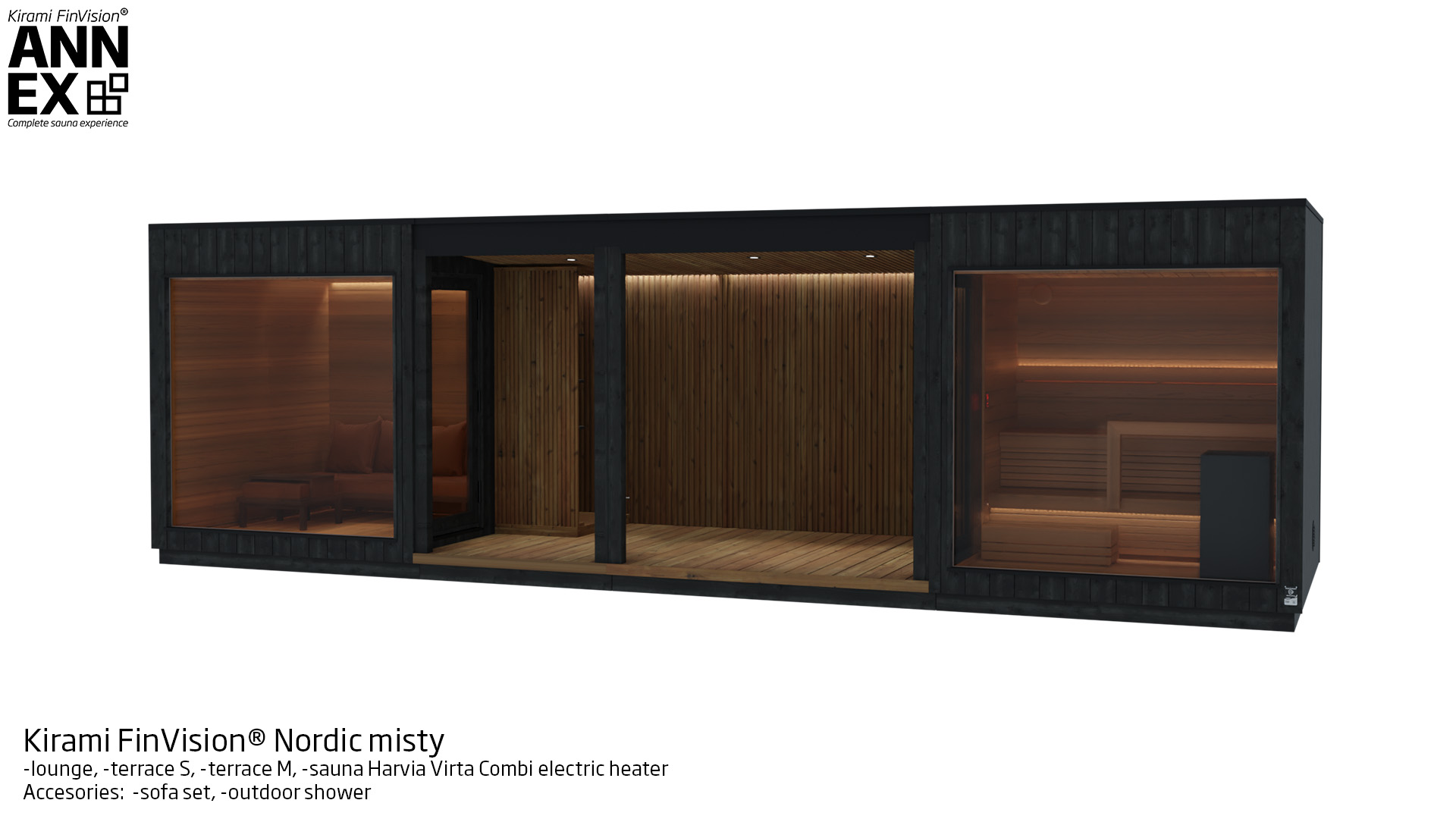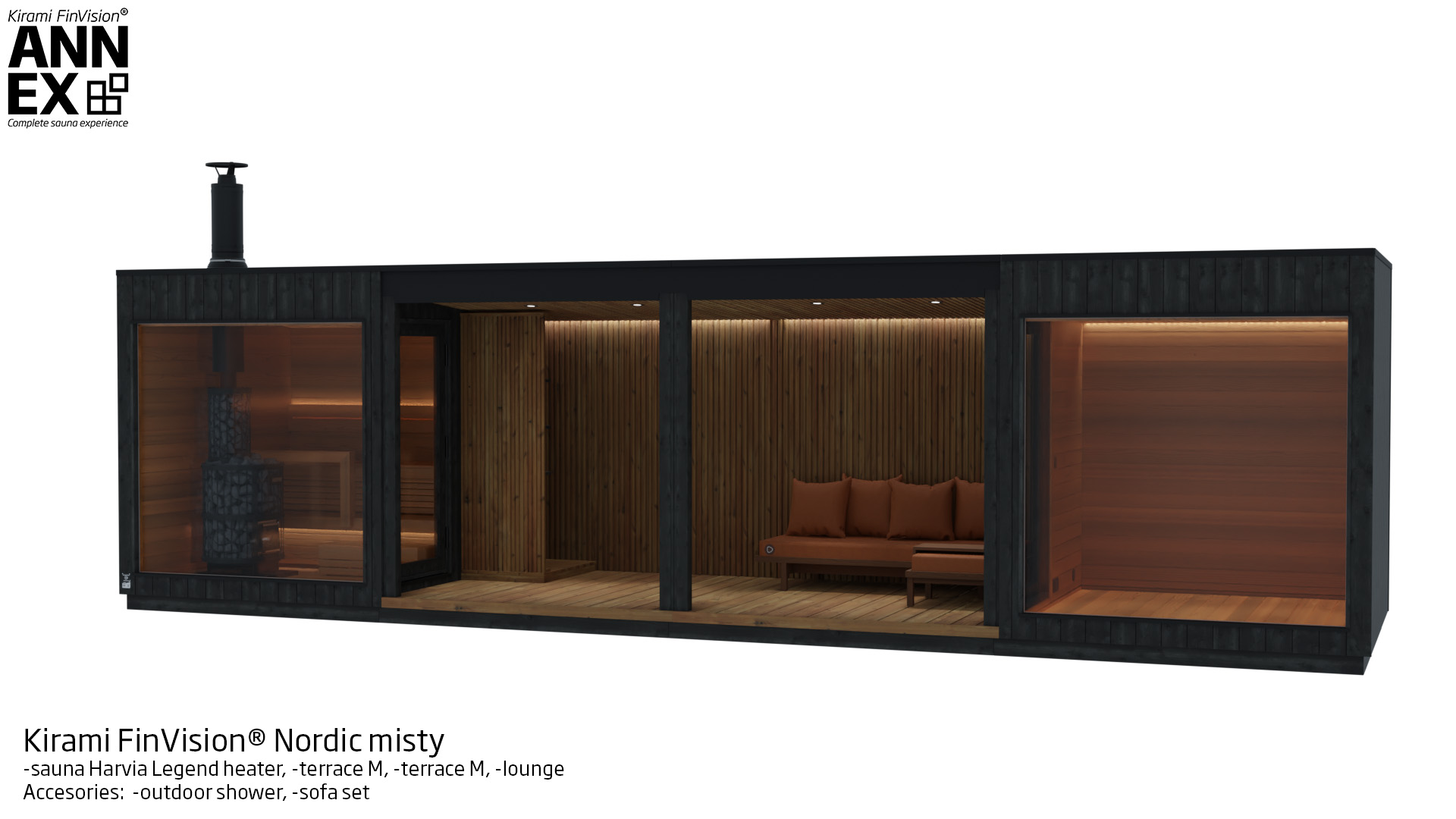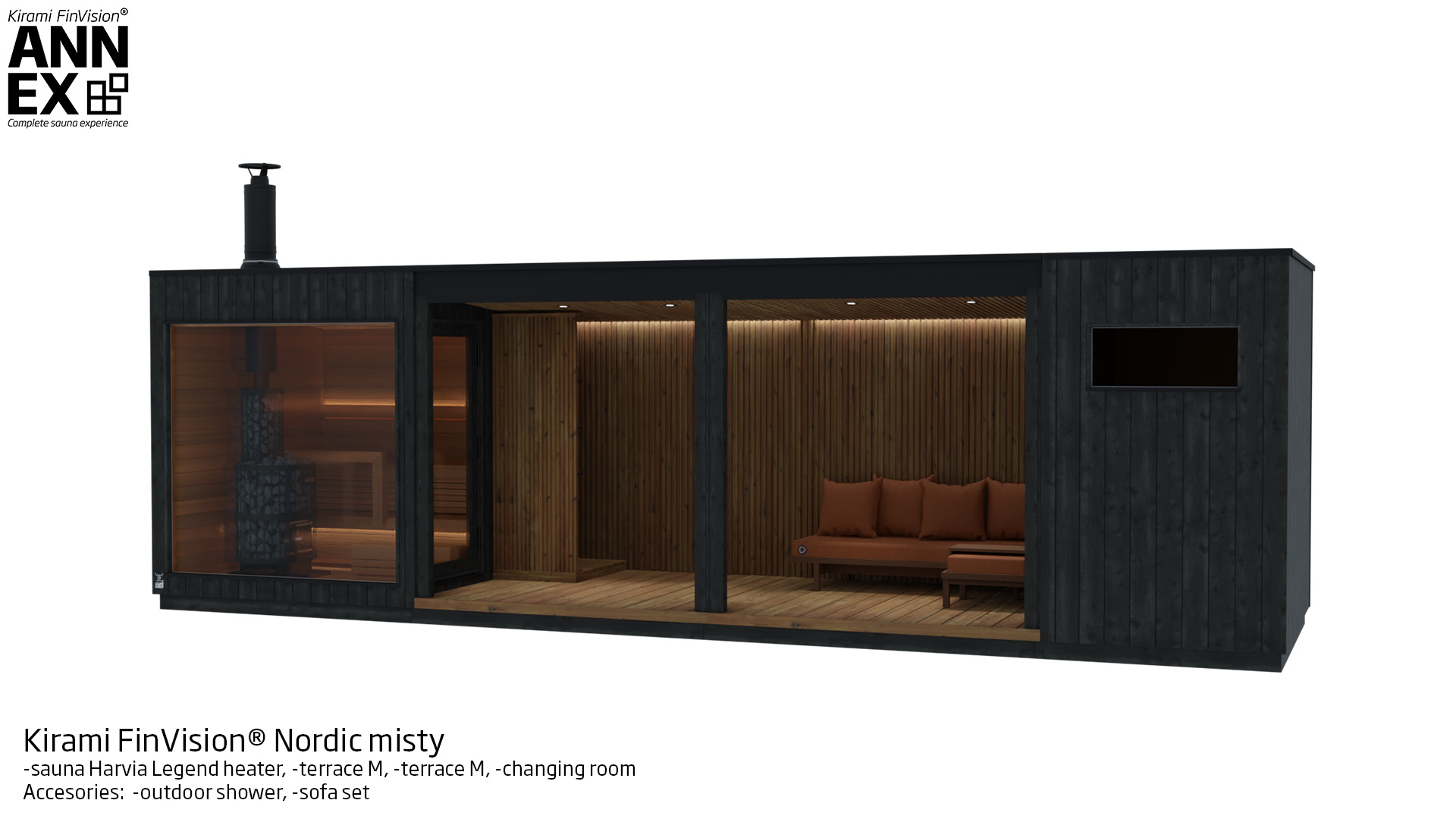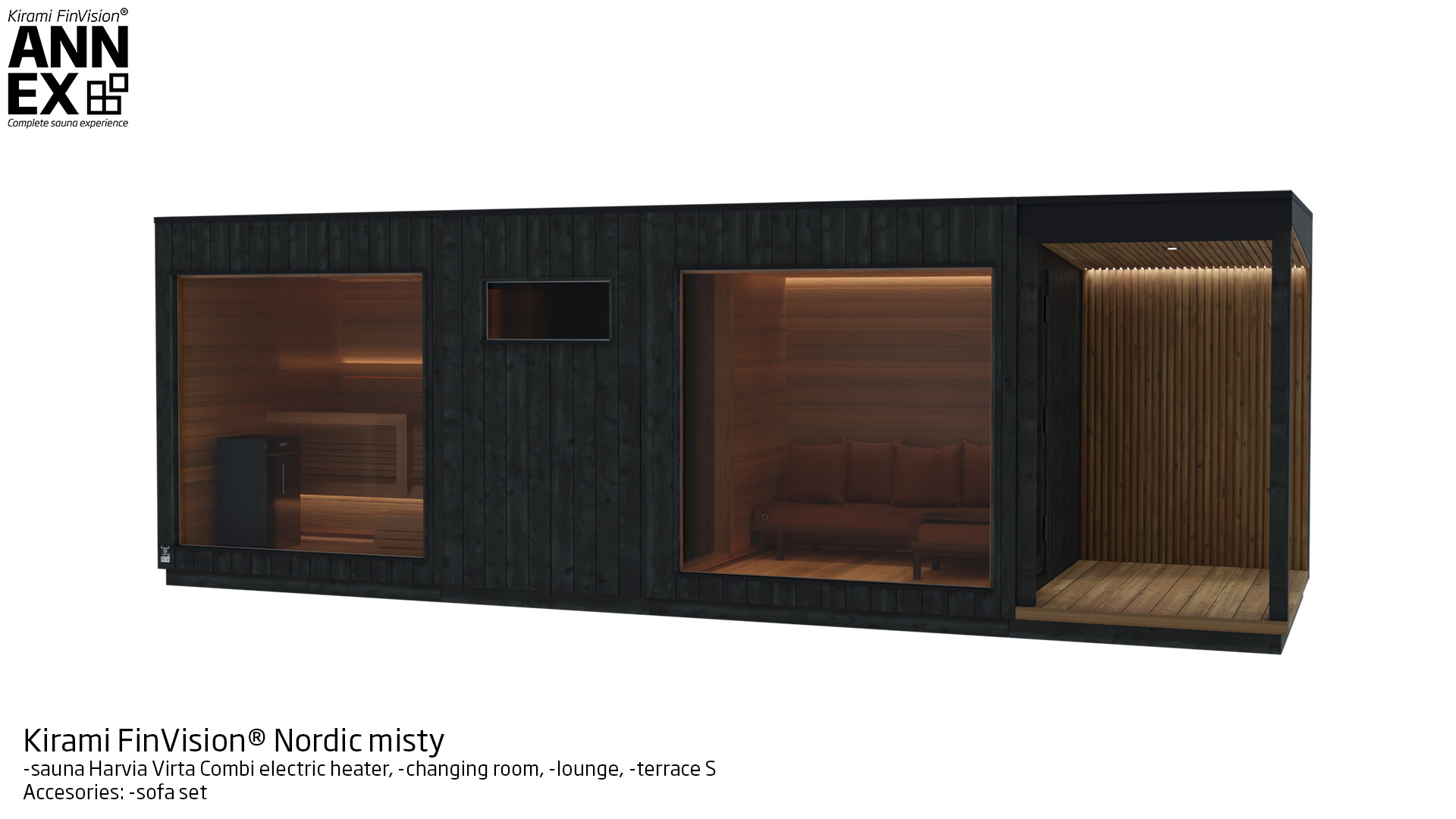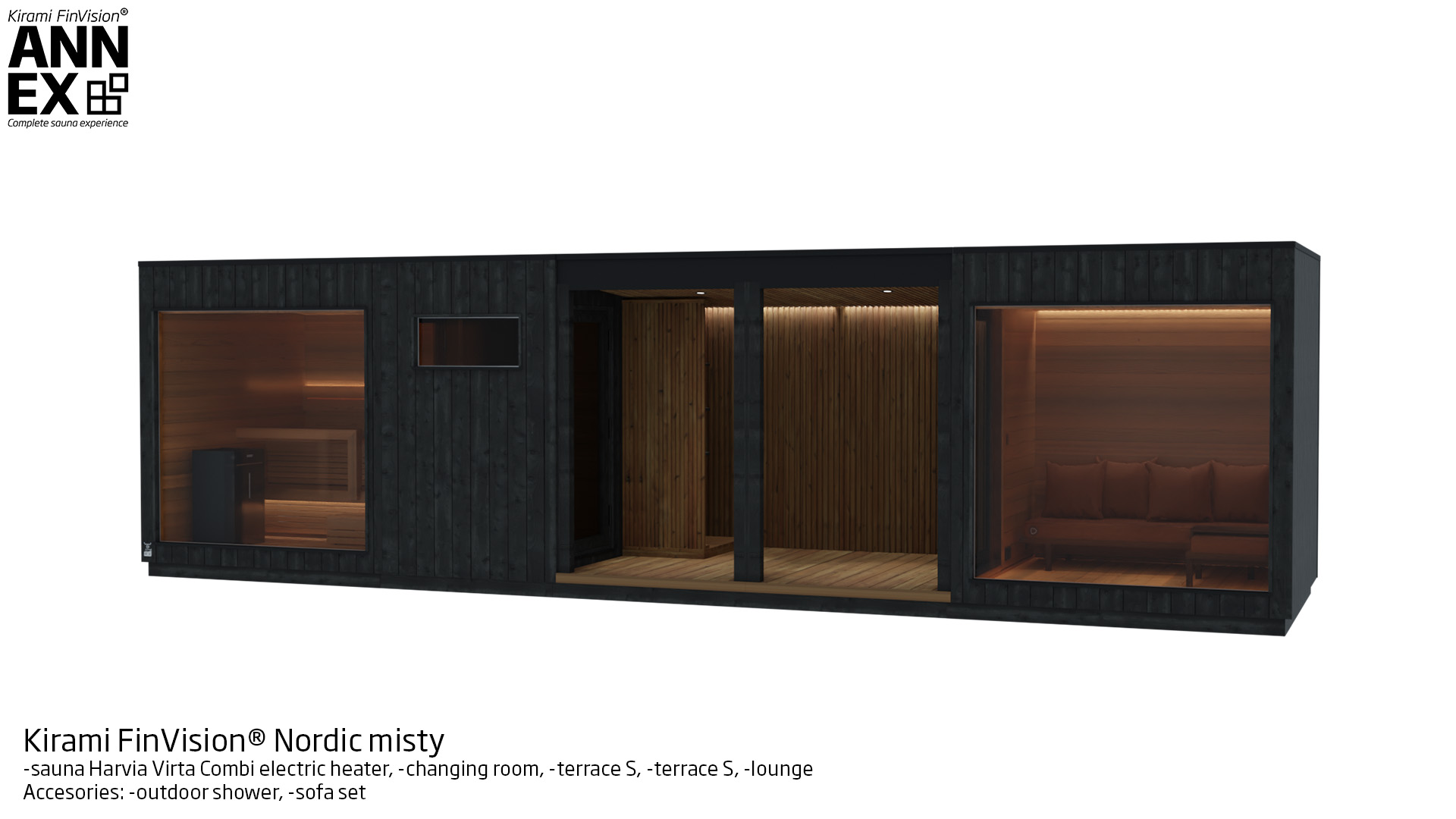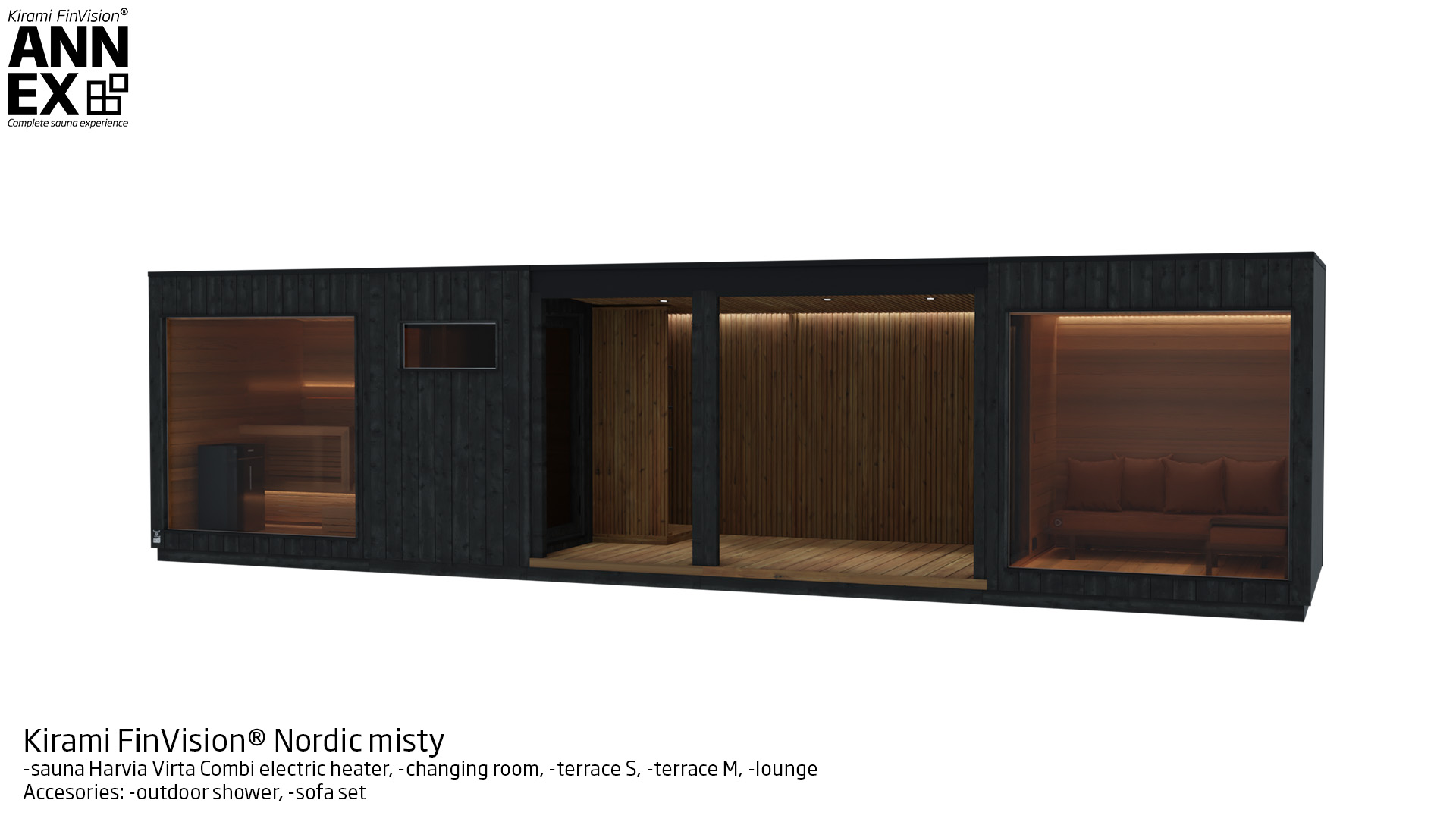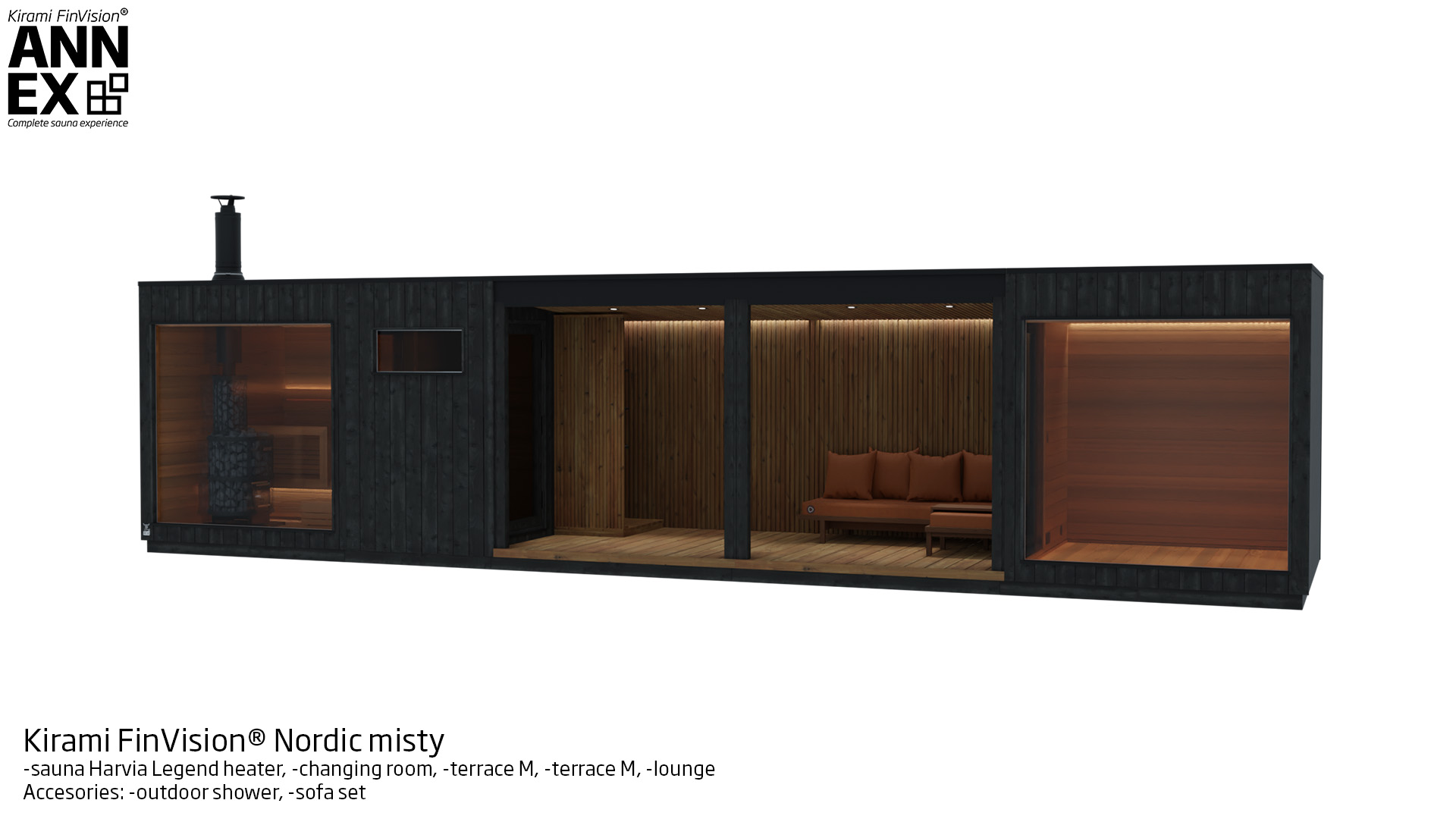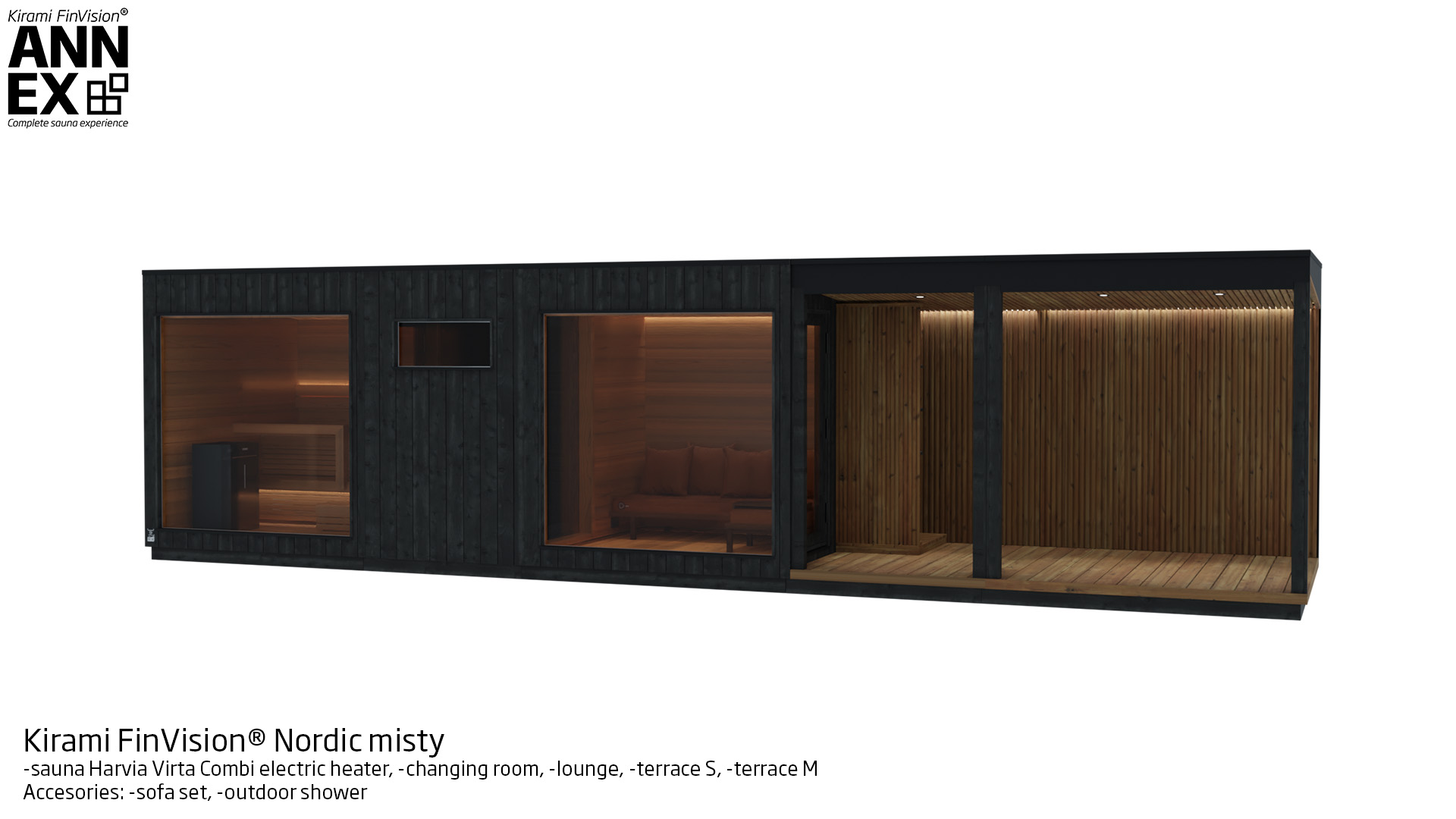 Takapihan paratiisi 
Me Kiramilla haluamme esitellä maailmalle kokonaisvaltaisen saunaelämyksen ja tarjota jokaiselle mahdollisuuden valita siitä itselleen parhaiten sopivat elementit. Juuri sen vuoksi kehitimme Kirami FinVision® Annex -konseptin Kirami FinVision® -Nordic misty moduuleista. Minkälaiset Kirami FinVision®  Annex moduulit sinun pihaasi sopisivat?  
 Backyard paradis 
Vi på Kirami vill ge världen en fullständig bastuuplevelse och erbjuda alla en möjlighet att välja de element som bäst passar en själv. Och just därför har vi utvecklat konceptet Kirami FinVision® Annex från Kirami FinVision® Nordic misty modules. Vilken typ av Kirami FinVision® Annex-moduler passar din trädgård?
 Backyard paradise 
At Kirami, we want to introduce the world to a holistic sauna experience and offer everyone the opportunity to choose the elements that suit them best. That is exactly why we developed the Kirami FinVision® Annex concept from Kirami FinVision® Nordic misty modules. What kind of Kirami FinVision® Annex modules would suit your yard?
 Hinterhof Paradies 
Wir von Kirami möchten der Welt ein ganzheitliches Saunaerlebnis bieten und jedem die Möglichkeit geben, die Elemente auszuwählen, die am besten zu ihm passen. Genau aus diesem Grund haben wir das Kirami FinVision® Annex Konzept aus Kirami FinVision® Nordic misty-Modulen entwickelt. Welche Kirami FinVision® Annex-Module passen zu Ihrem Garten?
 Paradis du jardin 
Chez Kirami, nous voulons faire découvrir au monde une expérience holistique du sauna et offrir à chacun la possibilité de choisir les éléments qui lui conviennent le mieux. C'est exactement la raison pour laquelle nous avons développé le concept Kirami FinVision® Annex à partir des modules Kirami FinVision® Nordic misty. Quel type de modules Kirami FinVision® Annex conviendrait à votre jardin ?
  Achtertuin paradijs 
Bij Kirami willen we de wereld kennis laten maken met een allesomvattende sauna-ervaring, dus bieden we iedereen de kans om de elementen te kiezen die het best bij hem of haar passen. Precies daarom ontwikkelden we het Kirami FinVision® Annex-concept op basis van Kirami FinVision® Nordic misty modules. Wat voor soort Kirami FinVision® Annex modules passen bij uw tuin?
 Paradiso del cortile
Noi di Kirami, vogliamo offrire al mondo un'esperienza di sauna olistica e dare a tutti l'opportunità di scegliere gli elementi che meglio si adattano alle loro esigenze. Proprio per questo abbiamo sviluppato il concetto Kirami FinVision® Annex ai moduli nebbiosi Kirami FinVision® Nordic. Che tipo di moduli Kirami FinVision® Annex sarebbero adatti al tuo giardino?